Bright Angel Fountain : This place is directly across the Bright Angel lodge, along the footpath overlooking the South Rim, there is a \'fountain\' that allows a great break from the midday sun. You can go here on your summer date to enjoy the great desserts and ice creams. They also sell other reasonably priced snacks like hot dogs, sandwiches, fruit and trail mix.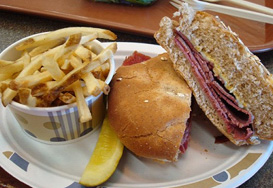 Canyon Village Marketplace & Deli : This is the place where you should eat breakfast and plan your lunch date at the South rim. There is very good food at very reasonable prices. The food is freshly made and the serving is adequate. The staff is very nice and accommodating.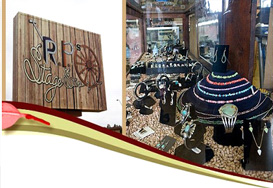 RP\'s Stage Shop : This is a great place for dating. Here you can enjoy coffee and tea, sandwiches and can purchase a pretty gift for your girlfriend. This is a little gift shop/sandwich shop/bookstore/internet cafe and a best date venue. It is also good for a quick lunch date.