Returned 34 results for 'Category: Hot Dating Trends on Jumpdates'
Saturday, January 19th, 2013
California has always been a progressive state of the USA and as an independent state, it can stand against other world nations when it comes to GDP and growth. It has one of the most famous innovative centers in the world, Silicon Valley. The model of Silicon Valley has been replicated throughout the world and is home to many famous names such as Google, Apple and Facebook to name a few. One can also expect great things when it comes to anything internet related, after all, many of the best innovations have started in this hub. What about the state of online dating and where will it go?
Read full article
Tags: singles dating
Thursday, January 17th, 2013
Facebook (FB) as you know has been the king pin in social networking and judging by Mark Zuckerberg's recent TV coverage is edging his way into all kinds of business. What Facebook has is the largest pool of humans on the planet, close to 1 billion. For sure Mark Zuckerberg is looking at all sorts of ways to make a revenue generating company now that the company is public. His earlier stunts included writing to his mail address for a fee where they can guarantee delivery of the mail, really? Is he really short of money or is he just putting a publicity stunt and what are the chances of him reading and responding to that mail. Maybe I will fork out $50 or $100 or whatever it is if he did read and reply, but then again it maybe any of the employees at FB. What would be the chance that the email communication ends up into a conversation. I am not sure if he thought about this but he should really do what Warren Buffet does and that is to have dinner with him for a million or so donated to charity of his choice.
Read full article
Wednesday, January 16th, 2013
The recent article on NY Times calling dating an obsolete trend in the modern era raised questions on change in the style of singles meeting up these days. NY time posted this article under the category FASHION was enough to raise a few alarms.
With the series of examples from women coming from various background and class in the society all agree to the fact that it's more of a social or group event can be termed as "hooking up / hanging out". Particularly men are not putting efforts into making it a date. Their approach towards dating is too casual and has become the biggest turn off for women.
The Smartphones and texting habits are making all this worse. NY Times finds out that guys are not even reaching out to female properly in the preferred way to ask a date has become a sort of test message.
Jumpdates think that their point is valid but, it's definitely not the end of dating and it's the evolution of the way single men and women interact. It is still in the evolutionary phase and these singles are trying various means before finding which is more convenient.
Tuesday, January 1st, 2013
Now that 2013 is upon us, many of us are making New Years resolutions and looking on optimistically ahead. Finance is an important factor for many people and they will be eager to get the most from their money. This will be critical to many online businesses where their survival depends on the revenue and traffic from its users. Just because you have a mighty online presence won't guarantee you continued success into the future. Look at the turbulent times of Zynga where it started with a formidable position in the online gaming world and is now holding on to it's dear life.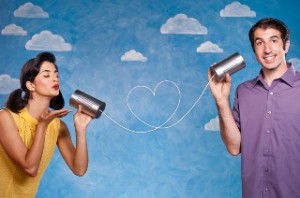 Many of the online dating sites have adopted the incremental changes and improvements from year to year and this seemed to have worked. However, the popularity of smartphones has introduced a slow shifting traffic of internet users to these devices. This trend will continue to increase into 2013 and we may see a big spike in internet traffic for those smaller devices. Online dating sites will need to pay more attention to this traffic and tailor their websites to this audience. Apps will be important but optimized mobile-friendly sites will be critical for these users to have a good experience where they are likely to come back the second time. This means an even 'smaller attention span' where online dating sites engages the user to achieve a few specific goals such as a sign-up.
The continued popularity of the tablet will require online sites to optimize for these devices too. The use of fingers as opposed to the mouse implies more 'sweeping' actions for navigating around the site as opposed to clicks. No doubt we will see a bunch of companies who will be offering tools to the webmaster to support this kind of functionality on their site.
Payment gateway is an important and essential tool necessary for many of the online dating sites. Many online purchases are shifting towards the newer mobile devices and webmasters need to be aware of this and support seamless payment systems for their users. Many companies are jumping towards one-click payment systems but the companies that will really shine in 2013 are the ones who already have a huge base of users such as Paypal. Google Wallet is expected to introduce many new features to make online payments a breeze but they need to convince users to use their system.
Along with a winning user-interface of the online dating site that will support all these multiple devices and easy to use payment option they will also need to improve the infrastructure of their back-end systems. New features and ease of use can also introduce increased complexity to the infrastructure of the systems supporting it. The solution of cloud can ease some of this overhead of management and maintenance but can bring its unique sets of problems. For example, the recent outage of the Netflix streaming services in Christmas of 2012 provided by the Amazon Cloud Services.
Important and critical decisions need to made for owners of online dating sites in 2013. The changing dynamic world of the internet devices along with users shifting behavior on how they interact with online services and websites will be key points to be considered.
Tags: dating trends on 2013, mobile dating site, online dating
Tuesday, January 1st, 2013
Year 2012 has gone and the world is in 2013, the world of online dating has seen so many ups and down last year. Sites that has climbed the world of online dating by making fast progress in early months of 2012 was not in the list or we can say that out of Google ranking by Dec 2012.
Sites like Sixsingles.com and datingfriend.net and was on the top of Google searches have vanished when Google refined their ranking algorithm for artificial SEO and they don't even appear in the top 100.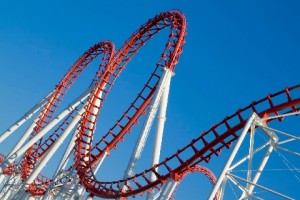 On the flip side India has come to age as the younger generation wanting to get into the online dating scene like twomangoes.com, Date IITians and stepout.com which are getting very popular in the Indian subcontinent.
However, in the midst of Google slashing the rankings for many dating sites, some sites enjoyed tremendous growth such as POF.com, Datehookup, okcupid, mingle2 and Jumpdates. It seems that whatever these sites were doing in 2012 was looking very good in the eyes of Google and as such these sites benefited.
The mobile dating app trend that started in year 2011 has peaked to new heights in 2012 and all the major players launched frequent updates of their app to increase user experience. Year 2013 is the year when we will see more competition in this area, don't out on the article What's in Store for Free Dating Sites in 2013.
Tags: dating sites, dating trends, jumpdates, mobile dating