Free Dating Site Review – Amystory.com
Look and Feel
Very cool and pleasant to the eyes, this site is designed to make sure you that you are not going to leave anytime soon. The easy of navigation, the comfort of reading makes it very easy to find the person you are looking for. This site has different categories for you to find the person of a specific nationality. The Asian American site is for Japanese American, Korean American Chinese American, Filipino American to find the woman you want to hook up with or you are just looking.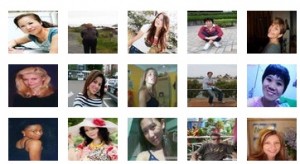 The free Asian dating site option gives you complete profiles of women from Japan, China, Korea, Philippines, Vietnam, Indonesia, Taiwan, Cambodia, Honking, Thailand and Singapore. You can meet American or European men for friendship, romance, dating or marriage.
You can look and find friends from around the world to be your pen pals. Deep friendships can develop between pen pals and you may actually look forward to meeting him or her.
Registration Process
The registration process is easy and fairly simple. Simply put in your email, choose your nickname and check if it is available. Put in the password, your date of birth and submit. Remember you should be at least 18 years old to register here. You can easily register for free from the homepage itself.