Posts Tagged '100% free dating site'
Thursday, April 26th, 2012
Jumpdates.com, a 100% free dating site which was launched in 2001 as the early pioneers of the online dating industry has worked tirelessly in the last two years to provide a significant boost to its member base. In addition to its interesting and unique posts on its blog which attracts many new readers, Jumpdates has tripled the rate of membership signups since January 2011.
The team behind Jumpdates.com would like to thank the many members who have joined and provided us with valuable feedback and comments. We continue to strive for greater goals and to meet the demanding needs of the modern day user who are looking for dating partners with a view to a long-term relationship and marriage.
Some of the changes implemented on the dating site include tighter new measures to prevent scammers signing up to the site. Unfortunately, some do slip through the cracks but we have our own members who police the site and inform us of any potentially suspicious profiles which we take action immediately. The online dating experience should always be a pleasure for our users and it is one of our utmost goals to see that our members truly have a good experience on our site and find their potential date.
2012 hopes to be a very good year for us where we intend to keep on the same track and boost membership growth without compromising on quality and user experience. We hope you will become a trusted member of our Jumpdates (Jump for Joy) community and find your ideal match. Please send us any comments and feedback, we would love to hear from you.
Tags: 100% free dating site, boost membership growth, dating community, jumpdates, Jumpdates.com a 12 year old veteran of the online dating industry shows strong growth in 2012, marriage, online dating industry, relationship, trusted member
Monday, July 18th, 2011
While we may muse over dating we need to think of ways to create a win-win relationship. Often, we may come across someone way out of our league and simply discard the chances of every being romantically involved. The question is, can an average guy meet up with a smart, successful, and stunning blonde or brunette and really enjoy a healthy dating relationship or just become a mismatch. Though it may sound tactless, not many want to marry someone who they may feel is beneath their dignity, so to speak. Barriers could be just about anything from family status, wealth, education, and more. However, most often it includes a whole package of qualities that a person could bring to a relationship. There are some bounty hunters out to make a killing, monetarily, of course.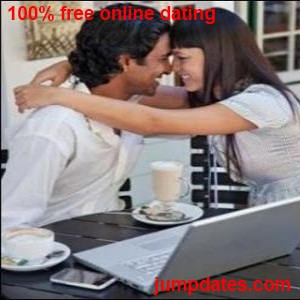 When I muse over dating and possible matches and mismatches, I tend to look at so many aspects. Do we look for someone with a set of attributes that are equal to our own? Remember, the best person will depend on what your attributes are. However, what it should be like is to find someone that has the ability to bring as many qualities into a relationship as you do. That's my romantic muse over dating. But, seriously, this is one of the healthiest and mature approaches to dating you could make. In the meantime, spend time evaluating what you can bring to a dating relationship. You would be surprised at what you could learn about yourself.
Tags: 100% free dating site, free dateing, muse over dating, new free dating site
Wednesday, July 13th, 2011
The verdict is out. The best place to meet black singles is online. Free dating sites and other niche sites give you the perfect opportunity to hook up with the hottest men and women no matter where you are located. Dating is literally at your fingertips, thanks to the internet and a host of free dating sites dedicated to helping you meet black singles. And, so many sites are absolutely free with no hidden costs. So, if you still think of hanging around nightclubs, bars, and grocery stores to meet up with someone special then think again. Just get down to finding a dating site that works best for you. Thousands of people sign up with free dating sites to meet black singles.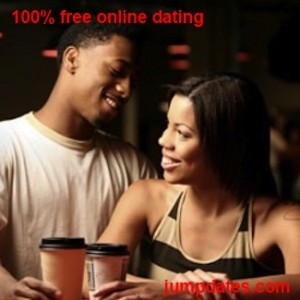 All you need is to register your profile and begin your search. However, make sure your profile stands out from the rest. Be yourself, and let that speak through your profile. If you are a white man or woman wishing to meet black singles then do spend time mentioning the reason why you desire to do so. This will help those who are interested understand you much better. The bottom line is online dating can really work for you. Just make the right approach and you will positively end up with a dating partner sooner than you expected. That's the way to begin a healthy relationship too. Thanks to online dating sites, our task just got easier. However, do make it a point to treat this as a learning process as well.
Tags: 100% free dating site, looking for free dating site, meet black singles, new free dating site
Friday, July 8th, 2011
For all you dating folks out there, you have every reason to be online dating if you are looking for a relationship. If you seek to date that special someone you will pick the person you like. So, for the most part, you ought not to be afraid of dating people through the internet. This goes for those who are looking for someone of the same status, if that is anything to go by. However, for the dating folks out there, wheat is important is to establish a few rules in their approach to online dating. Knowing the rules will make the process less painful and more enjoyable. The first thing is not to take a person's profile at face value. It would be safe to say take it with a grain of salt. Use the profile as your stepping stone to connecting with someone in the hopes they will turn out to be what they actually portray to be.


Every person and situation is different so all you dating folks out there must go with your instincts. Have as many dates, conversations, and email exchanges as you like but you need to trust your instincts whether someone is worth pursuing a relationship with or not. That doesn't mean you need to go on thirty or forty dates. Be selective and choose four or five. There is no harm in that or else your dating life would get too confusing. My final piece of advice for you dating folks out there is to just be yourself.
Tags: 100% free dating site, 100% free online dating, dating folks out there, free dateing
Monday, July 4th, 2011
Some of us are born shy and that is something you can't help but there is a lot you can do to overcome your shyness. For the most part, shyness and dating don't go well together so you need to learn to become more of an extrovert. However, thanks to online dating you don't need to be so hassled about being shy. This is the best way to ease yourself into the dating scene without any anxiety or embarrassment. And, yes, you could add the fact that you are bashful in your dating profile. There is no harm in being honest.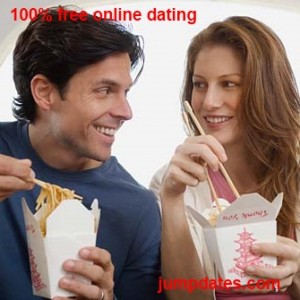 The thing is there are so many degrees of shyness and dating can be affected based on it. If you are woman there is no harm in listing yourself as shy in your profile. However, as a man it is a tad bit different.
So, how does a man cope with shyness and dating? Call yourself a bit of an introvert with incredible social skills that you haven't utilized to your advantage. That's being honest because those are the qualities of a bashful person. Then you have the moderately shy and painfully shy. And, yes, there is the love shy guy. The good news is online dating can solve your problems no matter which category you fall in. Don't feel 'shy' to put that in your online dating profile. Girls will love you for your honesty. Besides, they don't really like overconfident guys who sometimes turn out to be brags.
Tags: 100% free dating site, free dateing, new free dating site, shyness and dating