Posts Tagged 'Dating Singles'
Monday, March 18th, 2013
There is no dearth of a single in any society as professionals are giving priority to their career and accepting a partner when they come across her. Multiple avenues have opened up for each one to pursue a career which is their passion too. It is easier to find single men who are into professions that require creativity, travel for work or adventurous.
These fields require people to devote more time to build their profession which makes it easier to find that Mr. Single here. Literally your search for him ends here. Listed here are six professions which may guide you in finding your soul mate. Basically these professions involve lot of interaction with other people and spending time talking to each other even if it is professional initially.
1) Advertising- creative ideas, sales targets and meeting deadlines make advertising a high pressure job in this cut-throat competitive market scenario. Guys working in advertising field are creative and their work adds a glamor quotient to their personality. A person who is in this profession can precisely understand the pitch deadlines that loom large and govern the very being. You can find the right guy where you both can understand each other and support each other during high stress moments
2) Public Relation Executive- public relation executives are the 'face' of the organization they work for. The PRO will always have a pleasant personality with good sense of humor and lots of patience and understanding. Dealing with so many people gives them insight into people's psyche. Interacting with professionals of other organizations gives you an option to find a date or mate for yourself. One can choose PR for the hotel industry or hospital or any other organization. Keeps your eyes open and you never know where your heart gets exchanged
Thursday, January 10th, 2013
Here are the subtle blunders:
1. The robot David responds to a crewman that has just woken up from suspended animation "2 years, 4 months, 18 days, 36 hours, 15 minutes." 36 hours - really? that looks to me as another day plus 12 hours. This is a tricky one that you can test your date on their math intelligence.
2. The two dumb 'geologists' head back to the same cave where earlier the crewman escaped fearing for their lives.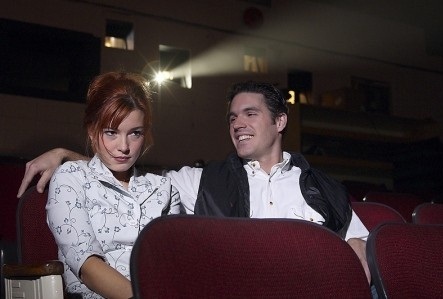 3. The same dumb geologist that sent up probes to map the cave are unable to find their way back. It's like leaving breadcrumbs in the maze but too dumb enough to follow the breadcrumbs. At the same time, the ship was mapping out a 3 dimensional image of the cave structure and in constant communication with the captain.
4. The ship stumbles upon the alien cave within five minutes of landing. This is like an alien vessel that comes to look for you as the only survivor on earth but not knowing where you are. The ship locates you within five minutes of entering the atmosphere and the probability of that happening is pretty huge, I would think.
5. They arrive at a hostile alien planet and the main crewman of the exhibition asks why one of them is carrying a flame thrower since this is a scientific expedition…really? So I guess you already know what kind of hostilities you will face on this planet and have no need for protection or concern of your own lives.
The Prometheus movie really does take a gigantic leap in movie making on script blunders and one does wonder if Ridley Scott and his motley fools of actors were high on something when they made this movie.
If your dating partner got many of the subtle blunders than you can count that your date is surely smart cookie but do make sure that they haven't seen the movie before.
Wednesday, January 9th, 2013
For a happier relationship persistent arguments should have no place at home. Checking your compatibility does make life easier as it helps to understand the general temperament of the person. Despite all the care and affection, arguments that form the major part of a relationship could be due to the planetary position in your horoscopes.
The twelve sun signs of the Zodiac are divided into Air, Fire, Water and Earth signs which are ruled by its element. Air signs are Gemini, Libra and Aquarius. Fire signs are Aries, Leo and Sagittarius. Water Signs are Cancer, Scorpio and Pisces and Earth signs are Taurus, Virgo and Capricorn.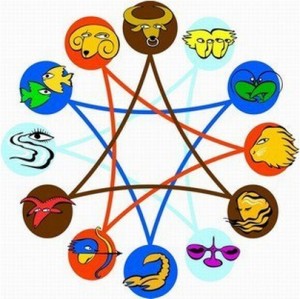 As a norm each one checks the sun sign of the other person out of curiosity. Each element has a dominant characteristic. A wrong combination will inevitably lead to clashes. Air and Fire signs are compatible with each other as air is needed to keep the fire burning and Water and Earth signs are highly compatible.
For a happy and enduring relationship a good astrologer can precisely interpret and explain the horoscope compatibility. Check the horoscopes to live happily either as a family, friends, boss or colleague rather then go through heart-break after heart-break.
Tags: astro compatibility, Dating Singles, Horoscope matchmaking
Wednesday, February 29th, 2012
There is no denying that online singles looking for the best free dating sites will start with a search engine such as Google or Yahoo. However, they may also have heard from their other single counterparts of dating websites that they have joined and recommended. Keep in mind that all of us singles have very different requirements to the rest of us and we need to keep that in mind when choosing the dating website that will work for u. In addition, the way we use the site and what frequency is also a bearing of our own personality and this is also key to successful online dating.
Let me breakdown some interesting singles profiles that are usually on the hunt to find their match through other online dating websites and free dating sites.


Single No. 1 – The Predator
This online single user operates on the internet in usually the same manner that they do if they were in a bar or a singles club. The character is more prevalent in males but women can have this too. When they are on Facebook and see a photo or a profile that takes their fancy, they are quick to act. It may lead them to another dating site, in which case, they will join instantly, hunt for the woman or man in question or look for others that take their fancy.
Single No. 2 – The Observer
This dating single is on the lookout and many people are not always aware of their motives as they don't make it obvious. They will cover their tracks so as not to offend anyone but will still try to get the work done in their own strategic way. They measure the options very carefully and select dating websites including free dating sites which they feel are most suitable to them. Unlike the predator above, they take their time. Of course, like everyone else they may not find what they are looking for and he/she will more likely be disappointed with failures than others.
Single No. 3 – The Heartbreaker
One can mistake this online profile with the Predator but there are subtle nuances. This dating single moves with their emotions and usually judges everything by the way they feel. They are carefully observant of the other websites and rely completely on the ethereal and 'feel-good-factor' of the dating site to make decisions. They are the most likely be disappointed in affairs of the heart, but cannot always understand why.
Which Dating Single do you belong to?
Tags: Dating Singles, free dating websites, Looking for the best free dating sites – It starts with the personality, The Heartbreaker, The Observer, The Predator, types of free online dating profile
Tuesday, June 7th, 2011
We all love the prospects of dating someone special. Some sign up with dating sites in the hopes of hooking up with that someone special. Of course, that could be the wisest decision to make. But, if your spirit is still broken then you definitely need a samaratins help in dating. Online dating could be challenging but for the most part is fun and easy when you make the right approach. Any challenges could easily disappear if you follow a few guidelines and take time to understand the process fully. And, guys, if you need a samaritins help in dating these tips are for you.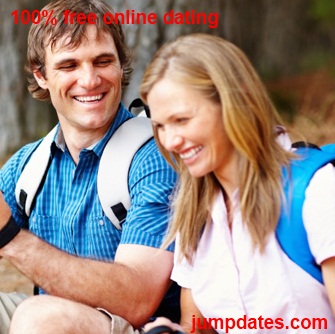 Before you begin dating online, develop your inner confidence. This will contribute greatly to your success. One of the most important things you should know is that the female mind is complex and challenging so you need to figure out what triggers attraction and work in that direction. Once you figure this out you won't need a samaritins help in dating. Take time to develop your sense of humor. WOMEN LOVE MEN WITH A GREAT SENSE OF HUMOR. Besides, it eliminates the chances of boredom spoiling your first real date. Keep healthy too. Eat right and you will start to feel better. Your girl needs to figure out if you are really an ambitious person. Women are attracted to ambitious men so make sure to get the message across. This would mean your career goal,where you see your relationship heading, and not your passion to breed crocodiles on a farm.
Tags: Dating Singles, first real date, guidelines for dating, meeting, prospects of dating, relationship, samaratins help in dating, sign up with dating sites