Posts Tagged 'dating women'
Tuesday, October 2nd, 2012
This is for men, have you ever wondered that why some women always like to hangout with men and vice-versa? And some don't mind spending quality time with both. You would like to call this as something that depends on their individual tastes and liking. This trait that defines female preference depends on a few factors like state of mind, their social circle and a few other parameters.

Here are the Top factors that decide what defines the state of females that make them comfortable with the opposite gender as friends.
1. Female that love to be asked about their outfit and like to be praised about their good looks would normally love to hookup with their male friends.
2. There are females who don't like the evil sides of the female personality such as twisting the things they talk about, wanting to show off their style, bringing up old issues time and time again.
3. Females that think they are different than the others believe that their counterparts have an orthodox mindset and enjoy hanging out with their male friends.
4. Females that think that they are weak and men can take good care of them would like to be with male friends to feel more secure and make them feel more womanly.
Comment on this and share with Jumpdates what are the other factors that contribute to women's love for hanging out with the opposite gender.
Tags: comfortable with the opposite gender, dating women, evil sides of the female personality, hookup with men
Thursday, July 21st, 2011
When it comes to men dating profiles there is a lot that men need to attract the right kind of women for them. Most failed attempts at online dating are due to poor or almost non-existent profiles. You need to remember that your profile is your selling point and the very first impression that a lady reading your profile forms about you. Seriously, your chances of success depend very much on your dating profile. There are a few key elements that make up men dating profiles. Of course, you can't expect instant success, but your profile will lead you down the right path. And, it all begins with a catchy headline. Just make sure it's original to the core.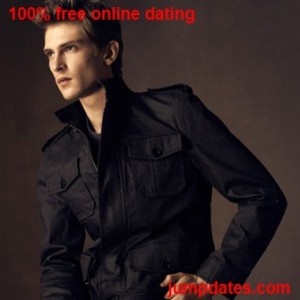 There could be a wee bit of humor in your headline. Forget about the 'hot hunk looking for a date.' Hey, that is about the worst men dating profiles can get. What's new or creative about that? Every guy considers himself a hot hunk and why else would he be on a dating site? The same goes for your profile. Make it an honest portrayal of who you are and what you seek in a partner. Women love men of substance and your profile is one place where you can prove that you are definitely in contention. This is the best way to attract women of your type. Be honest about the type of relationship you are looking for as well. Get your online photograph right too. Avoid posting any photo with a group of friends.
Tags: dating women, free dateing sites, free dates, men dating profiles
Sunday, July 17th, 2011
One of the best ways to meet dates in London is online dating sites. The hottest single men and women all across the UK have taken the virtual route to hook up with a dating partner. From young professionals to single parents and seniors, everyone has realized the potential of free dating sites. Before you do sign up with one, make sure it is the right one for you. Then, of course, you need to be meticulous when creating your profile. That's what will give you a better chance of attracting the best dates in London. If you have already been dating online for a while then you will definitely know the rules of the game. There is no doubt that we all love to date and London offers you many places to enjoy your dating experience.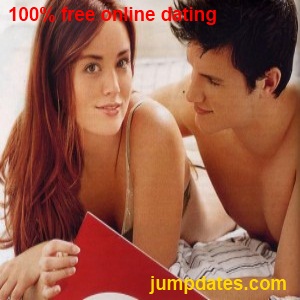 Whether it's a snazzy bar, a place to enjoy cocktails for two, a romantic dinner or a stroll in Hyde Park or St. James's Park, there are plenty of places to enjoy dates in London. But this is only after you do find your dating partner on a free dating site. Not a problem at all. It's your best chance of connecting with the right type of partner that suits your style. Of course, you can meet gorgeous single professionals that live or work in London for a coffee, lunch or after-work drinks. No matter what, there is no dearth of places to enjoy your dates in London. Save some of your energy to soak in the city's vibrant nightlife.
Tags: 100 free online dating site, dates in London, dating women, free dateing sites
Tuesday, July 12th, 2011
While you may find some of the most hot and gorgeous Florida singles on the beaches around the sunshine state, there are a lot more dating online. Free dating sites are the best place to connect with singles from the vacation hotspots in the state. Whether you wish to date someone from Daytona Beach, St. Augustine, Ormond Beach, or Jacksonville, make sure you sign up with a free dating site like jumpdates. It is no secret that Florida singles know how to party and make great dates as well. So, make sure you get your profile on a free dating site. Of course, you have a choice of bars and pubs, but that won't get you so many gorgeous looking girls or handsome guys to date.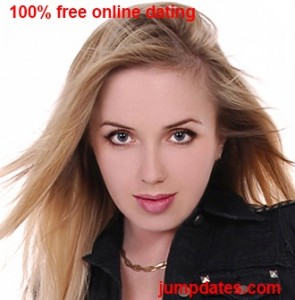 There are so many places where Florida singles head out on a date. If you are charismatic, fun to be with, exciting, and adventurous, it won't be long before you attract the right kind of women. Just step up your game and learn to date the Florida way. It all depends on your attitude and mindset to help you connect with Florida singles. All it takes is a positive attitude and don't forget to flaunt it. By the time you connect on free dating sites you get to know your date's interests and what turns her on. So, make use of that knowledge and surprise her on your first real date. The sunshine state opens up plenty of opportunities for you to enjoy your dating pursuits.
Tags: dating women, Florida singles, free dateing online, free dates
Thursday, July 7th, 2011
Our modern lifestyles make it difficult to meet someone special to date, which is one reason why so many singles flock online. For most of us the pubs, bars, and parties aren't just the place to meet up with someone. And, there is the fact that the internet provides us with so many conveniences. If you are among the singles crowd ready to mingle you need to select the best dating site carefully. The key is to visit a few free dating sites and check the quality of profiles and number of active members. That's what is most important so that you get to choose from a large dating pool without wasting too much time. These are only a few of the benefits that make singles flock online.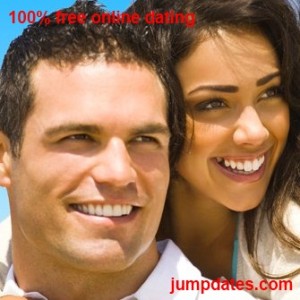 Choose a site that has a large number of members looking for the type of relationship you desire. If you are looking for a life partner then don't opt for a site where there are people looking for one night stands. Those aren't really dating sites after all. You will know once you visit the site. Most singles flock online to free dating sites where you have chat rooms, email, and instant messaging to bring back that spice into your dating life. Your search for your soul mate is definitely easier on free dating sites. Let's not say it is a breeze. You have to make the effort to pursue a relationship. All dating sites can do is match you with someone compatible.
Tags: dating women, free dateing sites, free dates, singles flock online