Posts Tagged 'first date'
Monday, January 14th, 2013
Super flirts find super dates. Flirting is an art which has to be polished to win a date with that cute gal or lad. Being well groomed with a smile and having a positive attitude is the first step to finding a super date. It is very easy to find a super date in 7 days if you can follow these few tips listed here.
• Learn a few tricks of being a good flirt. Prolong eye contact, play with your hair, cross and open your legs, touch your lips with your tongue or teeth. These actions convey a lot to the other person and out will pop your super date waiting for you to approach them.
• Be funny and interesting. Learn this by reading books and keeping your general awareness up to date
• Exercise and meditate daily to improve your body and mental attitude. Yes you can see the difference in seven day! Physical attraction helps to develop relationship faster and have more sexual chemistry
• Body language conveys more than words. Be relaxed and open to let the other person feel comfortable in your company. Read a handbook on body language and follow the does and don'ts or you may end up attracting the wrong person
• Communication is the key to a successful relationship. Follow the seven 'C's of good communication: complete, concise, consider, clear, concrete, courteous and correct. Focus on proper manners and nonsexual communication to the other person
• Join some online dating services
• Be sincere. Let there be no discrepancy between your words and actions. Sincerity is the foundation for a meaningful relationship and a good emotional connection
Tags: dream date, first date
Sunday, January 13th, 2013
The first date is one of the most anxious moments in a single person's life. It's a threshold which one crosses with mixed emotions that are ruled by the heart as your logical mind takes a back seat. The excitement of going on a date lingers long after you are back home with our without a good night kiss. Don't try to think and analyze that night as the mind and heart are jumbled up since you have high expectations for the date. Allow yourself eighteen hours before you start to analyze your date and the time spent together.
Understanding the positive and negative signs after the first date helps one to clear the mind of confusing thoughts and decide on continuing to date this person or not.
Positive Signs:
• She does not take out her cellphone even once when you are together
• He asks her if we can do another round of drinks if she can handle it
• He texts her the same night asking you got home okay
• She texts him the same night telling him she had a great time
Negative Signs:
• Evening ends abruptly with either of them saying that they need to leave or have to go to work early in the morning
• Consistently picking an argument with your date on almost every word mentioned
• Your date tells you that he/she has just broken up and there are other people who he/she is seeing
• No good bye hug/kiss and the date felt like an interview rather than a fun night out
These are a few common signs, analyze the more subtle ones and you can predict if there is going to be a second date with this person or not.
Tags: first date, positine date sign
Wednesday, December 5th, 2012
First date…the very thought gets the heart to flutter and sends a shiver down your spine. Make your first date most exciting and memorable by being at any of these top places. Bask in the warmth of each others affection when you spend time together and get to know each other even better.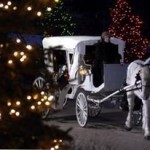 1. The town of Fayetteville, Arkansas in this holiday atmosphere lights up into a wonderland. Take your date for a ride on the horse-drawn carriage this Christmas with holiday music playing.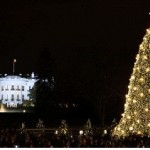 2. Washington DC follows the festive tradition from the last 85 years and lights up the National Christmas Tree. Enjoy live performances by musical groups on your first date this Christmas.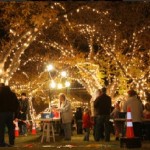 3. Odessa, Delaware offers a walking tour of historic private homes and public buildings that are decorated for Christmas. Celebrate your first date this Christmas enjoying carriage rides and concerts at old St. Paul's Church.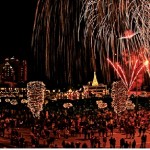 4. Go on your first date to Lake Coeur d'Alene in Idaho this Christmas with a million lights sparkling across the lake where you can even take a cruise boat in the backdrop of this incredible light show.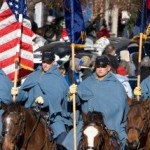 5. Watch Santa on his sleigh at the grand finale in Lawrence, Kansas. The old fashioned Christmas parade features the horse-drawn carriages and coaches decorated for Christmas. Enjoy the horses and wagons, stage coaches and carts with your date.
Check out the new part - Places to Go on First Date This Christmas - Part 2
Tags: christmas dating, first date, holiday dating
Sunday, March 25th, 2012
We often hear from other people that 'listening' is a great skill to have but everyone has a different approach to this. In fact, many people especially singles going out on their first date can quite easily botch up the date if this skill is not understood properly or practiced.

So you have met your partner though the free dating site and you are now both sitting across the table having coffee or lunch. This is the best time to hone in on your skills in the listening department because how you come across to each other will determine the outcome of the entire date. Apart from the physical attraction that may exist between the two of you, you are also trying to get snippets of each other through conversation.
If you find yourself the extroverted and the incessant talker, which you should very well know by now, then you definitely have to slow down during the date. This can be hard for some people but a good practice would be to take short breaks when you talk and then distract your mind with something. A good tip is to throw a question back to the other person and wait for them to respond. Remember, this shows an interest on your part and also courteousness and consideration that are slowly diminishing from our society today. When you find yourself in the receiving end of an avid talker, you can do many things such as a mild interruption or changing the topic.
You may find yourself with someone who doesn't say much and this could be due to many things such as shyness or insecurity etc. Your best bet is to keep the conversation moving and this would be a good time when you can talk about something that you like, for example your hobby. However, only do this when you find yourself needing to 'pad' the conversation.
For some people talking becomes natural to them but can be harder for others. Be sure to check out the profile of the person you are dating in more detail so you can feel that you are somewhat matched and the date will not completely go south. Having lots of pictures especially of you engaged in activities on the free dating site will surely tell you more about the person, their personality and the likelihood of the dating conversation.
For more interesting reading, please follow the related articles below…
First time meeting after the online encounter – where to go
Shyness can get in the way of dating
Tags: dating partner, first date, Online singles, physical attraction, The Art of Less Talk on your First Date
Thursday, June 30th, 2011
Just because you are shy doesn't mean you need to be left out when it comes to dating. Shyness and dating are dealt it best when you consider a membership on a free dating site. Dating needn't be a painful experience which most shy people tend to think. Online dating offers you the chance to get to know someone better through chats and email, which makes that first real date easier to handle. When you do find someone to date you could take them places where there is plenty of activity involved so that the two of you have less time to feel shy. One of the easiest places to pick is a coffee shop. However, keep the first date short to avoid any long periods of shy silence. A concert or movie is an ideal place for those who are shy. Your date will have plenty of time to get comfortable without the need to feel shy. A coffee after the concert could be the perfect end to your first date.

When it comes to shyness and dating there are plenty of other places to set up the perfect date. Art galleries, a long drive, the choice is endless. Just make sure it is a place where both of you are comfortable. However, when you do begin dating online your bashfulness will soon start to disappear. This is because you have plenty of time to get to know more about each other, your likes, dislikes, and outlook on life. Speaking of likes, it would be prudent to choose a place to date once you know what interests her most. If she's into music, a concert could be a good icebreaker.
Tags: a long drive, first date, Free Dating Sites, icebreaker, online dating, shyness and dating