Posts Tagged 'free date sites'
Sunday, June 10th, 2012
Online single are in a hunt for the best free dating sites that get them real dates without too much effort. While their expectations are not wrong or unpractical sometimes, such expectation will not come true every time when you join a free dating site.

Here are top the FIVE tips you should check before joining the free dating sites –
1. It all starts with your search of search engine none other than Google. Pick up the key words like "free dating sites" or "free date sites" and you can vary your search if you are searching for singles from a targeted part of the world.
2. Get the top 5 results from your Google search and then evaluate them.
3. Every dating site shows featured or recently registered online singles on their home page. Pick up those profiles and see that they are completely filled or not. This will give you good ideas about the quality of singles that join the site.
4. On your initial testing pick up the best 3 profiles and register them to those sites. Start searching for your match and see how many singles you find looking for online dates.
5. If you don't want to spend much time on doing these exercises then you can read the comprehensive quality free dating sites review on Jumpdates dating blog.
Jumpdates has all those features we discussed to find the best free dating sites in the top 4 points Join Jumpdates.com - helping online singles to get ahead with real dates from online dating since 2001.
Comment on this article to add your point of view to find the best free dating sites that work for you.
Tags: best free dating sites, free date sites, How to Find the Perfect Free Dating Sites When You Need Most, Jumpdates dating blog, quality online single, tips to select date site
Wednesday, July 20th, 2011
You don't need the Rio Carnival or the 'Girl from Ipanema' to prove that Brazilian women are the hottest on the planet. The equally good news is that many of them are dating online. There are Brazilians clambering to online dating sites in a quest to hook up with gorgeous singles like them. And, guys, you need to keep a few things in mind if you want to succeed in dating the hottest Brazilian women on the planet. You need to bridge the cultural gap if you aren't from the beautiful country yourself. Brazilians have a strong sense of family life, which is why the women are loyal, family oriented, and make great companions.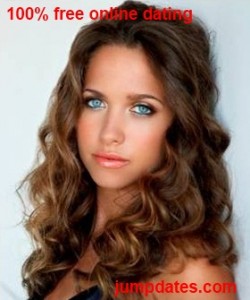 Now there are many good reasons why there are Brazilians clambering to online dating sites. Many of them seek to find partners from other backgrounds and races. They do have a great taste when it comes to dating men, which is why you will find many of them dating online. Being a country with an eclectic mix of cultures which includes Portuguese, Africans, Europeans, and Asian, you get the most extraordinarily stunning women to choose from. Of course, the beach culture is hot in places like Rio and Salvador, where women are not bashful to parade their gorgeous figures in a trademark string bikini. For the most part, they have the effable elegance and grace that portrays them as true ladies. So, if you are truly looking for a soul mate then you have every reason to sign up with a free dating site today.
Tags: 100 free dateing, Brazilians clambering to online dating, free date sites, freedatingsites
Friday, July 15th, 2011
Ladies, if you need to better yourself when it comes to dating the first thing is to learn to date safely. This is not to intimidate you about your online dating pursuits but to remind you not to be too trusting in the initial stages of contact with men. Keep your eyes and ears open so that you learn to spot the red flags. There could be some things that a guy may say that sounds too good to be true. Your personal information must be out of bounds in a conversation. If he persists then it is time to move on and look at other options. With common sense your online dating experience will become much more enjoyable. This is a great way to better yourself and date with the right approach.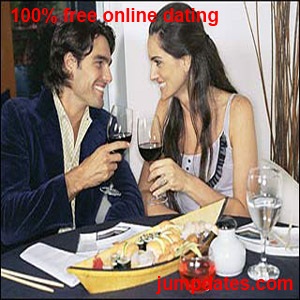 Ladies, you also ought to remember that all men are not created equal. Forming a general opinion could hurt your chances of dating some really nice guys. Give them a chance to let their personality shine and don't let your first impression be the deciding factor when it comes to dating. The best thing is to compare men on several different levels. Going by looks alone could also be just a fatal attraction. In fact, you would look for a well rounded individual. If you can better yourself in these aspects then your chances of success are much brighter. In addition, take everything in your stride. Online dating can be a great learning experience for women too.
Tags: better yourself, free date sites, freedatingsites, shyness
Sunday, July 10th, 2011
You may have come across blogs or articles on way to tell whether you are boring in the eyes of your dating partner. Often, we don' t realize that we are not being very interesting and need to make sure that dating doesn't have to be boring. To begin with, there is always room to turn around a boring conversation. But that begins with learning to recognize when there is a problem. Figure out who has been doing most of the talking. If it is you hogging the limelight then allow your date to chime in and cut back on your speed of conversation. Your date may be bored for the simple reason that you haven't given him or her the chance to speak. That can be frustrating to say the least. Take a deep breath and learn to listen. You will realize your folly and that dating doesn't have to be boring.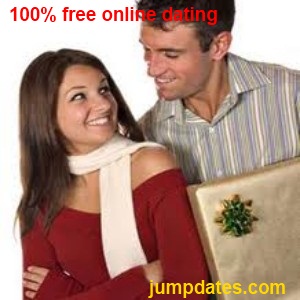 Think of a topic that interests both of you. If there isn't too much to talk about on the subject then move over to the next. Variety is the spice of life which is another reason why dating doesn't have to be boring. You also need to learn not to confuse boredom with nervousness. If your date is nervous you need to pitch in with funny story about yourself, even if it is a wee bit embarrassing. This will loosen him or her up and let them know you are enjoying your date too. Of course, there will be plenty of funny stories to share if you have been dating online for a while.
Tags: 100 free dateing, dating doesn't have to be boring, free date sites, Free Dating Site