Posts Tagged 'free dating service'
Sunday, July 17th, 2011
One aspect of dating we can't argue about is the fact that girl power rules. There is no escaping the fact that ladies have the upper hand when it comes to dating. And, ladies, while you do rule there are many ways to determine whether your date is really into you. And, I am not talking about flowers, fancy gifts, or lavish dinners. It is the little things that count and confirms that girl power rules when it comes to dating. The first sign is when he does keep calling up for no reason. He certainly won't wait for a few days or a week to call. Take this as a sign that things are going well, but that is, of course, as long as you are keen about him too. So, learn to enjoy it. The more he calls you to have a chat the more he is keen on you.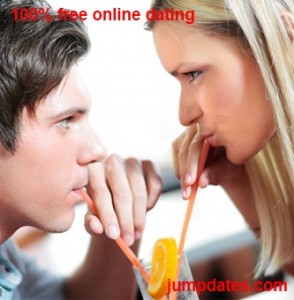 Now, once you do get to know each other better and he makes an effort to want to meet regularly, and not just on a Saturday night, then this is a sure sign that girl power rules and especially your power. Whether it's for a cup of coffee, a movie, or just to hang out together, the more he desires to meet up the better. As long as you're comfortable there is no harm in reciprocating. We are all busy bodies and the fact that he takes time off from his hectic schedule to be with you once again shows that he is honestly into you.
Tags: free dating service, Free Dating Sites, freedating, girl power rules
Tuesday, July 12th, 2011
If you desire to pursue a relationship with Christian singles, you ought to check out some of the niche dating sites. There are a number of dating services dedicated to Christian dating. For many, their religion or faith is the guiding force in a relationship, with the desire to find a soul mate determined by the will of God. The important thing is to find a site that matches your preferences. Some sites mandate that you fill up a questionnaire so that you can be matched with the right kind of partner. When guided by the Holy Spirit, it isn't difficult to answer it truthfully and end up in meaningful relationship with Christian singles. Don't hesitate if you need to seek spiritual guidance so that you know you are ready to date.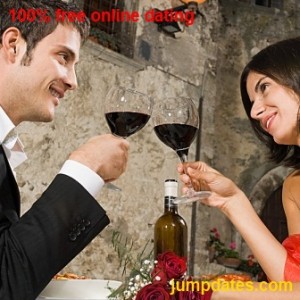 When it comes to a relationship with Christian singles, the Lord will always be your guide. Life would definitely become more fulfilling when you have the Lord help you find your soul mate. However, it does take an effort on your part to fulfill your dream of meeting up with the right partner. The best thing is you will find someone who shares your values and faith, and there is no doubt that you will grow spiritually along with your partner as well. Many Christian dating sites host several events where singles can meet, socialize, and spend time in prayer as well. Undoubtedly, a great place to form a meaningful relationship with Christian singles is online dating services.
For more from Jumpdates, follow us on Twitter @Jumpdates_com
Be a fan on Facebook to get latest dating trends - http://www.facebook.com/Jumpdates
Tags: 100 free dateing sites, free dating service, relationship with Christian singles, totally free dating sites
Friday, July 8th, 2011
It didn't take me long to get sold on the fact that when it was a case of online dating vs bars and clubs then the former was a clear winner. Of course, I am well into my online dating experience and comfortable with the idea of meeting new people through the virtual route. On one my latest trips to my local bar I found a girl to strike up a conversation with. I mustered the courage to ask her out on a date before I left. She did agree, but to cut a long story short it was a disaster. Thinking back, I realized that when it comes to online dating vs bars and clubs I would definitely stick to dating online. I found nothing in common with the girl from the bar and probably because I didn't have the choice since it wasn't an online effort. Her interests were terribly weird according to me; one was the fact that she was obsessed with death.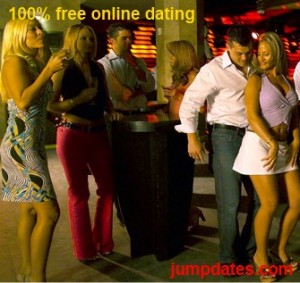 Online dating sites give you the best opportunity to find someone that shares your interests, someone you could say could gel with you on an intellectual level as well. Dating girls online has been so much more fun, exciting, and for the most part, fruitful. When it comes to the dating and relationship factor you can bet the best way to ease into a healthy relationship is through online dating. No what how long the debate of online dating vs bars and clubs continues, the case for dating online will be stronger.
Tags: 100 free dateing sites, free dating service, freedating, online dating vs bars and clubs
Tuesday, June 28th, 2011
Dating isn't some chore or monotonous task that you need to strive to be happy in dating. Happiness comes naturally when you start dating the right people. To find the right people you ought to sign up with the right free dating sites. Not every site may suit your style but there will definitely be many among the thousands that do live up to your expectations. Thousands of singles search for a companion on these dating sites which have proliferated over the past few years. The good thing is when you start dating online you tend to forget about the stress that builds up at work all day. So, you do end up not really having to strive to be happy in dating, it comes naturally.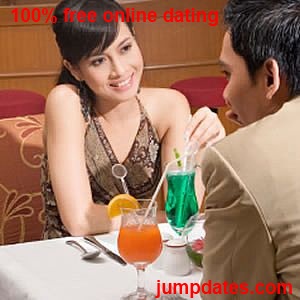 Before you do begin dating online, run an honesty check on yourself. Determine your objectives, and the kind of relationship you are looking for. Your happiness will only come when you lay your cards on the table and are honest about what you desire. If it is religion or ethnicity that you care about when it comes to dating, there is no harm in signing up with niche sites. This will help you find a truly compatible partner and you can both strive to be happy in dating. However, be flexible since general sites can often statistically offer you better chances of connecting with somebody appropriate. This is only a suggestion, the choice is entirely yours. Dating is fun and get down to enjoying time with your date. That is what's important.
Tags: dating websites, free dating service, Free Dating Sites, freedating, strive to be happy in dating