Posts Tagged 'free mobile dating app'
Friday, January 4th, 2013
You have been waiting when you turn 18 and join online dating sites, heard a lot about success of online dating as how one out of every five marriages are happening on dating sites. Yes you are not ready for commitment but ready for dating with a smile.
Hope you have not read the recent article on Forbes.com where they asked is dating a good investment? We read it and found that it was not for singles who believe in love but was for hard core stock investors. As an enthusiast new to online dating you would certainly need help and expert advice to choose the right dating site for you.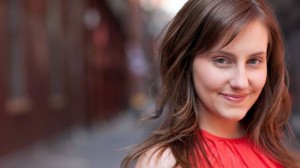 Jumpdates has been a rich source of the entire major and not so major sites, check the few top dating sites review. Don't get puzzled by the unwritten rules of the online dating. It starts with creating a comprehensive online dating profile.
Here are Top 3 things you should know before joining any dating site.
1. You should check out the user of that website by browsing a few profiles before signing up. This will give you the info. about singles you are going to meet there.
2. Young generation love Smartphone apps, checkout the site that you are joining has free mobile dating app for your Smartphone that will keep you updated about your date even on the go.
3. Somewhere you read about the risks of joining online dating sites, it's better to find out from the experts and avoid them when you are online.
Comment of this article in case Jumpdates missed something and we will update you as soon as we can.
Tags: commitment, free mobile dating app, jumpdates, singles dating
Wednesday, March 21st, 2012
In out last JumpTrends demographics we showed how the mobile wave is taking on the conventional web when it comes to free dateing site in "Online Singles Goes the Mobile Way on Free Online Dating Websites". However, the real competition is amongst the makers of smartphones as everyone is looking to outperform each other.

Consumer electronic players like Apple, Samsung, RIM (BlackBerry), HTC, LG, Nokia and many others want to have an upper hand. In our latest latest JumpTrend – demographics show a completely different picture. It is Google's Android which gets shipped with the biggest numbers that is stealing the show.
We analyzed last one year's data from April 2011 to March 2012 and found that 61% of online singles use Android devices to search for their potential partner on free dateing sites whereas technology giant Apple is in the 2nd spot with 26% of the traffic share. Smartphones designed by RIM has 8% of the overall online singles who visit free dateing sites. These three share 95% of the overall mobile traffic leaving very little for others.
Rest of the mobile traffic is shared by Windows, Symbian and other devices. This is also the reason that all major free dateing sites have their free mobile dating app for both Android and Apple devices.
This demographics show how dominant and popular in the world of online dating and amongst online single and the competition is expected to heat up…
Tags: Android dating app, free dateing site, free mobile dating app, iPhone dating app, JumpTrends - Mobile Demographics, online dating singles, Singles on Smartphones, Who's Wining the Mobile Race on Free Dateing Sites – Demographics on Jumpdates
Tuesday, March 20th, 2012
Smartphones has changed the way we do search for online singles seeking potential dates on free online dating websites. Now more and more singles are looking for their date while on the go. JumpTrends - Research and Demographic from Jumpdates.com has sampled a year's data to see how much impact smartphones has made with users.

Mobile traffic on Jumpdates since April, 2011 has been increasing steadily at a rate of 10% per year. However December, 2011 saw a dip of 20% in mobile traffic that could explain that singles were enjoying the festive season and keeping away from free online dating websites.
Jumpdates.com has launched a free mobile dating app in the month of December, 2011 which became very popular amongst online singles. The mobile traffic during the first two months i.e. in January, 2012 and February, 2012 has seen a rise of 30% and 26% respectively as compared to December, 2011. But, by March, 2012 has seen the strongest growth happening for online singles as it shows a whopping 20% growth over the previous month of February, 2012. This is 400% increase in overall mobile traffic since April 2011 on free online dating websites, Jumpdates.
Giving an early glimpse into the year 2012 we expect the number of visits from computer users to the website will be out-numbered by mobile visits and in some cases like PlentyofFish.com it has already happened.
Source: http://plentyoffish.wordpress.com/2012/02/09/the-web-is-dead-its-all-about-mobile/
Tags: free mobile dating app, JumpTrends, mobile usage is on rise, online dating singles, Online Singles Goes the Mobile Way on Free Online Dating Websites, PlentyofFish.com mobile traffic