Posts Tagged 'Free Online Dating Sites'
Tuesday, February 7th, 2012
The recent report published on "The Wall Street Journal" claims that online dating scene is not going to find you Mr. or Mrs. Right. Certainly this will raise a lot of eyebrows for those sitting on the commanding chair of main online dating sites and run a dedicated section of "Dating Success Stories" on their sites and put a question mark on entire online dating industry which is worth $2.1 billion.

The report published on "
The Wall Street Journal
" shows that online dating is suitable to those that do not have free time or single parents or those who do not get enough opportunities in the real life. The report also raised serious questions as to how can these dating sites show a perfect match by matching few traits like age, height, weight education and income. In fact they do a simple similarity matching, but to make things more complicated they refer to it as complex matching algorithm. While doing matches one cannot predict the success of any relationship but they can only say how they are alike.
After reading the report, Jumpdates comes to the conclusion that these dating sites give you ample opportunity to find the best match for yourself, but turning a casual dating to romance and a relationship is dependent on the individuals needs. To make this transition, online singles must need to meet face-to-face and spend time together just as you would meet any other person for a date. Mayur Vyas – Free dating sites expert at Jumpdates says "Online Dating Sites can not find a soul mate for you, they can only give you opportunity and options to find your mate. Now it's up to the people of the site to take the next step and meet up with the individual and try to understand and get to know each other better".
A psychology professor as Northwestern University, Eli Finkel has similar stand and added that not to waste time in doing extensive research and going thru thousands of profiles since this can make your selection all that more difficult. Choose the profile that attracts you and by all means go on your first official date to know if that person carries the same persona that they have shown on their online dating profile. These words are very true as Eli Finkel has done a lot of research on Initial Romantic Attraction, Interpersonal Conflict, Self-Control and many relationship issues.
Online singles who lives an active dating life has got the quick and easy means in the form of "Mobile Dating App" using Smartphones. All online single should take note that "Hookup to Free Online Dating Sites to Meet Offline… You Can't Replace Face-To-Face Communication".
For more from Jumpdates, follow us on Twitter @Jumpdates_com
Be a fan on Facebook to get latest dating trends - http://www.facebook.com/Jumpdates
Tags: Free Online Dating Sites, Hookup to Free Online Dating Sites to Meet Offline… You Can't Replace Face-To-Face Communication, Initial Romantic Attraction, jumpdates, Mayur Vyas, Mr. or Mrs. Right, The Wall Street Journal report
Tuesday, July 19th, 2011
Very frequently we come across very sensitive souls when dating. Sometimes, we end up being empathic too. This is one reason why we need to bring about spiritural awareness in dating. This will help you cope with the ups and downs of dating and preserve the integrity of your soul. You can start by not carrying any emotional baggage with you. Bringing old wounds to the table can only hurt your chances of enjoying your dating experience. In addition, avoid making future plans too soon in the initial stages of dating. This is the time for a positive attitude, a time to feed yourself with loving thoughts, and to enjoy interacting with someone who could be your potential soul mate. Undoubtedly, spiritural awareness in dating is something you cannot afford to ignore.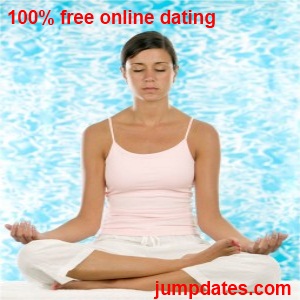 Keep an open mind. That is what is important when you begin dating. Your positive energies will help you visualize being happy and bringing the right person to your path. A bit of meditation will help you visualize better. As long as you are in tune with your inner self it is much easier to bring about spiritural awareness in dating. When you a filled with positivity nothing can stop the right person from being attracted to you. The Law of Attraction plays an important role in dating and it will definitely work in your favor when your mind, body, and spirit and in perfect harmony with the universe. The good thing is you get to realize your strengths and weaknesses too.
Tags: 100 free online dating site, dating for singles, Free Online Dating Sites, spiritural awareness in dating
Sunday, July 17th, 2011
Dating eligible widows requires a very different approach. In essence, a widow is usually single not by choice but by circumstance. If you are widow and feel it is time to enter into a new relationship then you ought to consider signing up with an online dating site. There are many eligible widows that are looking for a chance at finding a lifelong companion on dating sites. Dating again for widows is different from someone who has been divorced. Relationships take on a new meaning where you may find yourself going through a various emotional highs and lows. The love for your spouse will always remain and he or she will always have a place in your heart no matter what.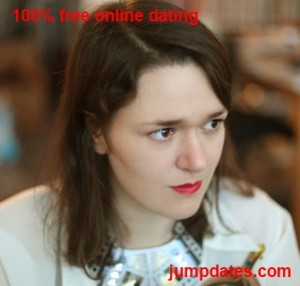 However, there comes a time when you need to deal with these issues with a realistic approach and move on with life. The best thing to do is to look for a partner who has been through the same experience. This would bring a better understanding to your relationships. There are many eligible widows that are willing to go ahead and experience the joys of companionship once again. When you do start dating again there is always the potential to find yourself in a serious relationship. If there are kids and family involved, you will need to let them know and introduce your new partner into their life. It won't be difficult once they do find you happy once again. No matter what, it is your right to enjoy a satisfying and fulfilling relationship.
For more from Jumpdates, follow us on Twitter @Jumpdates_com
Be a fan on Facebook to get latest dating trends - http://www.facebook.com/Jumpdates
Tags: 100 free dateing sites, eligible widows, Free Online Dating Sites, totally free dating sites
Friday, July 15th, 2011
Whether you are new to using online dating sites or a veteran you ought to know that you don't make dates a job. After all dating is fun and if you try to overly impress someone or feel the need to work very hard at pleasing your date then you are only stressing yourself out and positively taking out all the enjoyment of dating. There are a few secrets to help you enjoy a rewarding experience when dating online. They are just a few lessons that some singles haven't learned yet. To begin with, you need to be original and confident without being cocky. This is of course something for the men. Guys, you may have guessed that women have the upper hand when it comes to online dating. This lies from the fact that there are many more guys than women on dating sites.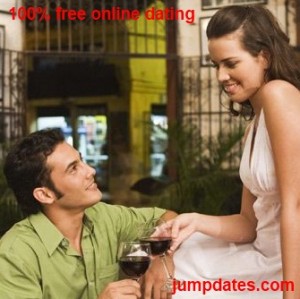 So, when I say don't make dates a job I also mean you need to make the right approach. Your first email must be brief but provide enough information about yourself. No one liners that are usually suggestions such as 'I liked your profile and am interested in taking things further.' This won't go down well women who are serious about dating. In all probability, every woman will receive hundreds of these. Now, here is another task that you need to accomplish with finesse. Make her aware that you have taken the time to read her profile so that she knows you aren't someone just scouting around for some temporary thrills.
Tags: 100 free online dating site, dating sites for free, don't make dates a job, Free Online Dating Sites
Tuesday, July 12th, 2011
It is no secret that the most eligible bachelors are dating online. It doesn't matter if you meet guys at pubs or bars, but you won't find the most eligible bachelors at any of these locations. Don't make the mistake of joining the first dating site you come across on the internet. Spend time looking for sites that match your style. Not every online dating site will work for you. There are many niche dating sites that have some of the most eligible bachelors looking to connect with single women. You could join a club but then again your choice will be limited. Making yourself available in such situations are much more difficult without falling short of putting up an 'I am available' sign. So, there you have it, free dating sites are a much better place to scout around for the guys.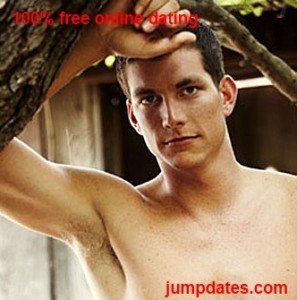 Will Mr. Right come your way so easily? Not really. You need to make the effort. For the most part, a free dating site will get you to connect with eligible bachelors but then it all depends on your approach. Once you do connect, get down to the chat room and email to converse on a one-to-one level. It is easy to begin your quest for true love online but make sure you do it the right way. While there many guys in the dating scene, the most eligible ones aren't as easy to find. No matter what, get ready for an exciting time dating guys that are definitely your type.
Tags: 100 free online dating site, eligible bachelors, free dateing sites, Free Online Dating Sites