Posts Tagged 'freedating'
Sunday, July 17th, 2011
One aspect of dating we can't argue about is the fact that girl power rules. There is no escaping the fact that ladies have the upper hand when it comes to dating. And, ladies, while you do rule there are many ways to determine whether your date is really into you. And, I am not talking about flowers, fancy gifts, or lavish dinners. It is the little things that count and confirms that girl power rules when it comes to dating. The first sign is when he does keep calling up for no reason. He certainly won't wait for a few days or a week to call. Take this as a sign that things are going well, but that is, of course, as long as you are keen about him too. So, learn to enjoy it. The more he calls you to have a chat the more he is keen on you.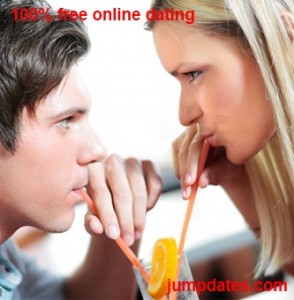 Now, once you do get to know each other better and he makes an effort to want to meet regularly, and not just on a Saturday night, then this is a sure sign that girl power rules and especially your power. Whether it's for a cup of coffee, a movie, or just to hang out together, the more he desires to meet up the better. As long as you're comfortable there is no harm in reciprocating. We are all busy bodies and the fact that he takes time off from his hectic schedule to be with you once again shows that he is honestly into you.
Tags: free dating service, Free Dating Sites, freedating, girl power rules
Wednesday, July 13th, 2011
You don't really need to go around jumping to find love when you have sites like jumpdates to help you find a dating partner. This whole thing about rushing into dating again after a while won't help you meet with success. However, you need to take good advantage of online dating to get back into the scene, where you have the liberty to date at your own pace. Yes, that is the key to successful dating, which is once again, take it slow. This is to prove my point that there is no need to be jumping to find love. You are only hurting your chances if you seem to be in a hurry, which also makes you seem desperate. A site like jumpdates is a great way to start your quest for a dating partner. This will make you comfortable with the whole dating scene.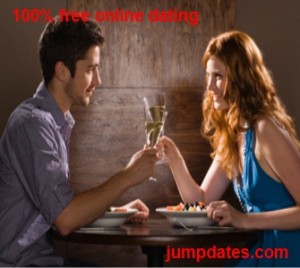 My second point is well connected with the first. And, that is to be patient. If you don't receive enough responses or members seem to pass you by, there may be something wrong with your dating profile. Make sure you portray your true personality and what you desire in a partner. That is what is going to attract members of the opposite sex to you. Get that right from the beginning and you won't ever have the need to be jumping to find love. In addition, make sure you aren't too picky either. Be a bit flexible and don't convince yourself that the first one to get in contact with you will be your 'soul mate.'
Tags: dating websites, Free Dating Sites, freedating, jumping to find love
Friday, July 8th, 2011
When you speak about singles and adult dating the first place that some people have in mind are bars and clubs. You will find so many going through the ordeal of downing a few pegs at a bar almost every day in the hopes of finding someone to date. If you seriously want to succeed in a dating relationship then set your sights online. Free dating sites are much better than howling a few words over a local band in the hopes that the cool chic you spotted at the bar may be attracted to your banter. Some singles I know have often given me blank stares when I supported the case for singles and adult dating online. Of course, you have a choice of impulsively dating strangers at a bar or be selective with who you date on a free dating site.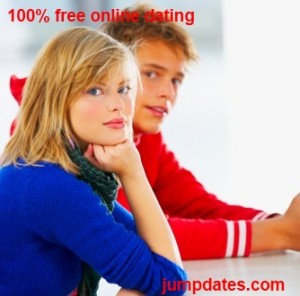 Online dating is so much more hassle free and gives you a degree of anonymity, so you know you can date safely. If you are dating to impress your peers then turn to bars and clubs, but if you want to date smartly and seriously then you now know where to go. You don't have far to go because dating is at your fingertips when you choose a free dating site. Undoubtedly, if you are concerned about getting into a healthy relationship then use online dating. You have plenty of tools at your service. There are many singles and adult dating sites that offer free services including email, chat, and instant messaging.
Tags: dating websites, free online dateing sites, freedating, singles and adult dating
Friday, July 8th, 2011
It didn't take me long to get sold on the fact that when it was a case of online dating vs bars and clubs then the former was a clear winner. Of course, I am well into my online dating experience and comfortable with the idea of meeting new people through the virtual route. On one my latest trips to my local bar I found a girl to strike up a conversation with. I mustered the courage to ask her out on a date before I left. She did agree, but to cut a long story short it was a disaster. Thinking back, I realized that when it comes to online dating vs bars and clubs I would definitely stick to dating online. I found nothing in common with the girl from the bar and probably because I didn't have the choice since it wasn't an online effort. Her interests were terribly weird according to me; one was the fact that she was obsessed with death.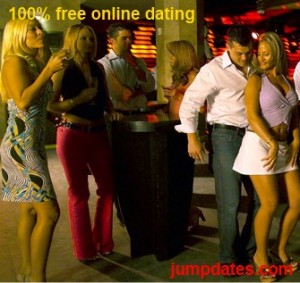 Online dating sites give you the best opportunity to find someone that shares your interests, someone you could say could gel with you on an intellectual level as well. Dating girls online has been so much more fun, exciting, and for the most part, fruitful. When it comes to the dating and relationship factor you can bet the best way to ease into a healthy relationship is through online dating. No what how long the debate of online dating vs bars and clubs continues, the case for dating online will be stronger.
Tags: 100 free dateing sites, free dating service, freedating, online dating vs bars and clubs