Posts Tagged 'jumpdate.com'
Saturday, June 25th, 2011
Just because you are a single parent doesn't mean you should not be dating again. You deserve a chance at finding true love once more and a few steps are all it takes to ease your way into the dating scene. There are plenty of sites dedicated to dating for single mums. However, the first thing is to gather your thoughts and most importantly, forget about the past if you have been through a divorce and had time to heal. Dating can bring on anxieties about the way the kids may react, and if entering into anther relationship is worth the effort. For the most part, as daunting as you may perceive it, dating for single mums can be very rewarding. As much as you are a mum, you are a woman with the privilege to seek happiness in your life.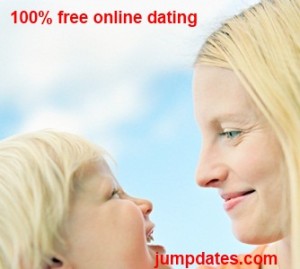 The key is not be feel nervous about dating again. You make the rules as a single mum and not anyone else. Besides, you don't have to introduce the kids to every guy you may meet. Wait until you find someone you feel you can have a secure relationship with. Till then have a reliable sitter take care of the kids while you date. The best thing is dating for single mums is different because you are in a mature stage of life where both you and a prospective partner know exactly what you desire in a relationship. Just keep your priorities right and balance time for the kids and time for dating as well. You deserve to enjoy the best of both worlds.
Tags: dating for single mums, Dating Service, dating sites, jumpdate.com
Monday, June 20th, 2011
Finding your soul mate in another city, state, or country is great. However, long distance dating entails a lot of hard work and commitment if you want it to grow and thrive. This type of a relationship is built and based on trust, loyalty, respect, and above all, patience. They say that absence makes the heart grow fonder, which is true but the key to success in long distance dating is more than just absence. There will be challenges and when you work to overcome these challenges they actually make your relationship stronger. Many singles have found their soul mate from another land on free dating sites. Thanks to the chat rooms, IM, and email services that you can avail of for free, you are able to enjoy long distance dating to the fullest.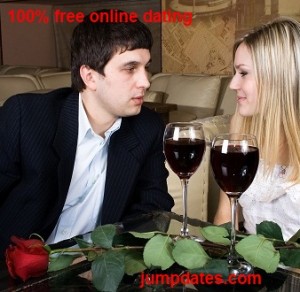 When you do find someone interesting when dating online, it is important for both of you to determine what you need to do for the short and long terms. Both need to be comfortable with the plan and not keep any disagreements a secret. This involves communication, which is the key to success in long distance dating. You may be thousands of miles apart but you can always bridge the gap temporarily through solid communication. Chat about everything. Make it known how much you love and miss each other. Be there in good times and in bad as well. It is most important to share these times. Once you have made a commitment it won't be long before you are together for a lifetime.
Tags: Dating Service, jumpdate.com, long distance dating, online dating sites
Sunday, June 5th, 2011
Single parents deserve every chance at loving once again. For us who are part of this growing statistic, it isn't about dating again. We ought to seek to find new friends, whether male or female, not dates. This means looking for a partner that will enrich your life as well as the kids. There will be so many new experiences and activities to look forward to. When it comes to dating for single parents there are a number of sites that cater to this niche. And, without doubt, there are many on single parents on the free dating sites. It is important to keep your kids in the spotlight even when you register on a dating for single parents site. Your children ought to be included in your plans at some point of time.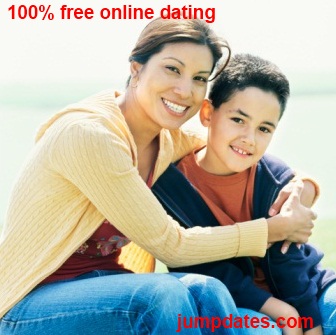 Keep your lines of communication open when you do begin to date. Of course, they don't need to be involved in the process of choosing a partner on a free dating site. There will be a time when you want to break the news to them. Just make sure you specify what you want in a partner when you build your online dating for single parents profile. The key is to enter into the dating scene slowly. You need time to nurture a new relationship so use the chat room and email on a free dating site for a while before you even think of the next step. This will also help you find out how mature and patient your prospective match really is.
Tags: dating for single parents, dating sites, jumpdate.com, singles club
Friday, June 3rd, 2011
Meeting nice single guys in China may seem hopeless at time, but it needn't be so when you have free dating sites. These sites are full of single Chinese men looking for girlfriends and dates. The best thing is you will never pay a cent to sign up with these sites so you can put your credit card away. If you are tired of the bar and club scene and disastrous blind dates then you need to register with a free dating site to find the best guys in China. These sites help you make new friends, find an activity partner, a cool date, your soul mate, or whatever type of relationship you wish. You can get connected through free email, chat, instant messaging, blogs, and dating forums.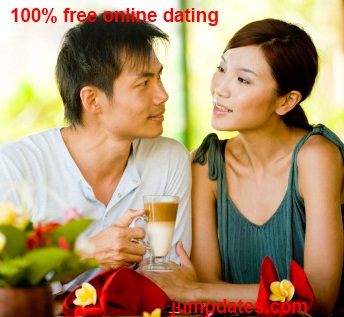 Chinese dating can be different where most men or women end up dating only one or two people before they decide on marriage. However, with the advent of online dating most singles have become more modern in their outlook since they are able to connect with so many people. Some guys in China still stick to tradition while some are ready to experiment with modern matchmaking on the web. No matter what, there are still some fundamental rules of dating that some guys in China still follow. There are more Chinese men open to dating women from other races today. As the internet brings us closer together pride and prejudice take a back seat as online dating continues to do wonders for many single men and women.
Tags: dateing online, guys in China, jumpdate.com, singles club