Posts Tagged 'jumpdates.com'
Thursday, May 10th, 2012
Who should propose first, men or women? This is one of the most debated topics when it comes to relationships. Ever since men and women discovered the feelings called love this existed and they seems to carry the same when they come to proposing on free dating sites.

Here is the scenario of a long distance relationship as online singles meet on
free dating sites
and start messaging each other and still hesitate to propose. Study shows that women are more apprehensive in proposing first which could be the reason why they are a lot choosier than males and this is why even in online messaging women don't take the initiative and propose and also as per the law of nature women take nine months to reproduce.
This choosy behavior of females can be witnessed in other different areas like they take more time in shopping than males or making decisions in choosing what to eat when they hang out and even on free dating sites as they scroll through hundreds of sites. This is almost the laws of nature and going down to the knees and proposing is something a man has to do for decades to come.
Comment on this and tell us what you think are the reasons why women don't take the initiative.
Tags: Free Dating Sites, jumpdates.com, law of nature, online messaging, propose online, relationships, Who's proposing First by Going down on Knees
Tuesday, April 3rd, 2012
Maureen is getting ready for her date and she is unsure what to wear for that evening. She decides to scrummage through her wardrobe and find the perfect outfit that will hopefully radiate with her dating partner. As she speeds her way upstairs, she receives an instant message on her latest Android cellphone. The message is from Bill and she sighs with relief as she reads on. Bill is going to be about half an hour late to their rendezvous point at Starbucks coffee…well at least he hasn't canceled as she was so fondly looking forwards to this day.
As Maureen tries out every dress in her closet, she starts panicking since nothing seems to be working for her and time is passing by. What would he like, is this too short or too long and she kicked herself for not asking those questions during the umpteen times they had chatted on the free dating site Jumpdates.com. She finally settles for a black dress which showed off her curvaceous figure but still retaining a sense of modesty. Maureen scrambles for the keys and heads to her car as she dabs some fragrance around her neck area while multitasking with the contents of her handbag. She can't blunder this one up, she said to herself as flashes of pictures goes through her head of her previous encounter with the French guy.
There is something to be said about dating online and the methods of finding and dating hasn't really changed that much at all. What has happened is that our choices for locating partners through online dating sites have multiplied by many folds. Granted that there is more screening to do at the initial stage but surely it's better than say having a choice of three guys that you meet at the bar.
Read interesting dating article on virtual and real date -
Online Dating: Why Most of Us Just Won't Do It, And Why We Should
Tags: dating a french guy, dating guys, jumpdates.com, Maureen, Nothing has really has changed in the way we date but the possibilities have increased by many folds, online dating sites, perfect outfit for first date
Monday, February 27th, 2012
Jumpdates.com started the successful series of reviewing top free dating sites of 2011 in January of last year. After one year when we look back we realize that we did hundred's of reviews comprising of free dating sites, paid dating sites and niche dating sites, not only from USA but from around the world.
Every free dating sites review posted on Jumpdates.com was an unbiased one as we have thoroughly tested and adopted the dating website standard for the top free dating sites. We saw how the worlds biggest free dating sites "PlentyOfFish" which had a much needed facelift was simple and yet attracts millions of online singles and how the niche dating sites "Testbud.fm" being a music driven dating website matches online singles who shared the same taste for music. There are top free dating sites of 2011 that connect niche online singles like the physically challenged, HIV positive single and much more. We saw many of these come on the market last year, but many also failed to pull the required audience. This could be partly due to the intense competition to attract online singles and the dominating positions of the top dating websites.
The online dating game is an ever changing canvas and this trend will continue at an even faster rate in 2012. With 1 in 5 couples now routinely finding love through online, there is much room for expansion. The question arises for those top free dating sites of 2011 reviewed by Jumpdates that showed promise in 2011 can still deliver to the online singles in 2012. The ingredients are simple, just provide a platform for more matches, more relationships, more dates and ideally more marriages.
Tags: jumpdates.com, review of datehookup, review of plentyoffish, review of plentyoffish mobile app, review of testbud.fm, Top Free Dating Sites of 2011…Can They Still Deliver in 2012
Sunday, July 10th, 2011
If you have been dating online for some time then you may have come across plenty of free dating sites. If you are seriously looking for love then you ought to look for sites like jumpdates.com. This is one site whose motivation is to provide its users with the best chance of finding love and not just be an example of a successful internet marketing ploy. It took me a while to find a reliable site like jumpdates.com for the simple reason that I was heading in the wrong direction by signing up with the wrong dating sites. This is one site where you don't have to assume all the dating services are free. They are free. And, yes, not all free dating sites are the same, so make your choice carefully. Look for a reliable site that has been around for a while and has an active list of members.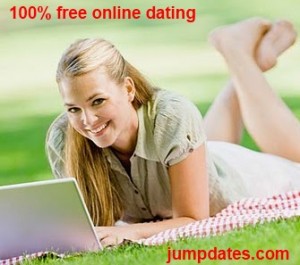 So, what makes jumpdates.com so great? To begin with, the site is well designed, but that is not what you look for. It's the features that matter and jumpdates.com has it all. They have an excellent matching system and you get to be a part of a great community that is actively dating online. The chat room, instant messaging, and email are some of the best tools at your disposal. Interaction is definitely encouraged so you can rest assured that the site is serious about helping its members. Don't hesitate to check out the services yourself. This is the best way to judge whether the site works best for you.
Tags: freedatingsites, jumpdates.com, shyness, singles
Monday, June 13th, 2011
One of the best places to look for singles in Phoenix is free dating sites. If you want to date a gorgeous girl or a handsome hunk from Arizona then your best bet at finding one is online. Thanks to the internet, the prospects of finding the right type of partner are brighter. Moreover, you have a wide choice which isn't possible when you hang around bars and nightclubs. Along with your free membership, you can create a profile, share photos, search for singles in Phoenix, and initiate contact with people that interest you most. Then of course there is the chat room, instant messaging, and email services to get you into the dating groove. So, if you are new to the area or are simply too busy to make new friends then you ought to consider signing up on a free dating site.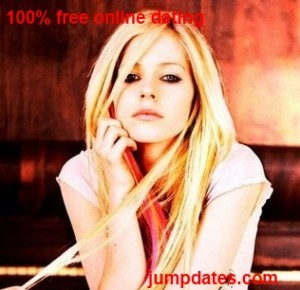 Many free dating sites pre-screen profiles so you know you are about to connect with serious singles in Phoenix looking for a partner. There are sites that cater to specific niches so if religion, interests, ethnicity, or marital status is important to you there are definitely sites that suit your preference. Some of these sites offer compatibility and personality tests to match you with the right partner. Many free dating sites also host special singles events where you can meet other members in person. Online dating is a fund and affordable way to meet singles in Phoenix. There is no reason for you to remain single any more.
Tags: dating groove, Finding love online, free date sites, Free dating, Free Dating Sites, jumpdates, jumpdates.com, looking for free dating site, online dating, Online singles, singles club, singles in Phoenix, special singles events