Posts Tagged 'mobile dating'
Tuesday, January 1st, 2013
Year 2012 has gone and the world is in 2013, the world of online dating has seen so many ups and down last year. Sites that has climbed the world of online dating by making fast progress in early months of 2012 was not in the list or we can say that out of Google ranking by Dec 2012.
Sites like Sixsingles.com and datingfriend.net and was on the top of Google searches have vanished when Google refined their ranking algorithm for artificial SEO and they don't even appear in the top 100.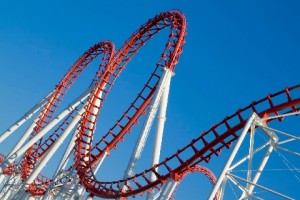 On the flip side India has come to age as the younger generation wanting to get into the online dating scene like twomangoes.com, Date IITians and stepout.com which are getting very popular in the Indian subcontinent.
However, in the midst of Google slashing the rankings for many dating sites, some sites enjoyed tremendous growth such as POF.com, Datehookup, okcupid, mingle2 and Jumpdates. It seems that whatever these sites were doing in 2012 was looking very good in the eyes of Google and as such these sites benefited.
The mobile dating app trend that started in year 2011 has peaked to new heights in 2012 and all the major players launched frequent updates of their app to increase user experience. Year 2013 is the year when we will see more competition in this area, don't out on the article What's in Store for Free Dating Sites in 2013.
Tags: dating sites, dating trends, jumpdates, mobile dating
Wednesday, February 16th, 2011
Article Subject: Online Dating Startups Drive Matchmaking Makeover
Article Link: http://www.huffingtonpost.com/2011/02/13/online-dating-startups-social-matchmaking_n_822650.html?ir=Business
Article Rating: 4.0 (out of 5)
Website: none
Dr. Dato's Brief:
This is a detailed post and highlights some of the important trends in the online dating industry. It's probably the reason why huffingtonpost.com caught the eyes of AOL who eventually purchased them.
Several points have been made, but since I keep my post short and concise, I will only list a few of the very relevant points.
The worldwide dating industry is estimated to be worth $4 billion a year with a handful of the top sites occupying a bulk of the space ie. match.com and eharmony which pulls in hundreds of millions of dollars each year. The writer has pointed out that there hasn't been any significant changes in these sites in the last four years to keep abreast of the ever changing pace of technology and users needs. It's possible that the same business model has been working well for these sites.
However, there have been new players on the market who have utilized facebook very well like zoosk to become a strong player in the market. The thinking is that as more people become more accustomed to the foray of new technology such as the smartphones, ipad there needs to be a new mindset with regards to 'dating'. The old ways of dating may change completely.
A relevant point mentioned for newcomers to the online dating industry is the cost of starting a website and getting the acquired member base on the site. This could potentially rule out many of the new-comers and only allow a handful of dating sites to succeed.
Tags: dating technology, future online dating, mobile dating, traditional dating