Posts Tagged 'Online singles'
Saturday, May 12th, 2012
Wining and loosing is part and parcel of any sporting game you play. Every one likes to win but, it's almost impossible to win every time you go on to the field and that is why one should have a big heart and good digestive system to absorb defeat.

Similarly in online dating sites every online single joins with a different purpose in mind, but the bigger goal is very much the same which is to find a perfect partner. In the
online dating
game there are a few who taste the success at a very early stage and can consider themselves lucky. However, for plenty of online singles, they usually take more time to find their perfect match and sometimes don't find anything at all.
One piece of advice from Jumpdates would like to give to all online singles especially Jumpdates members that just like sportsmen have a big heart and never stop trying. Having a big heart and the ability to stay in the hunt will always generate positive results as far as your dating life is concerned. The ability to know your positive areas and keep you away from negatives will help you to be the master of the online dating game.
Comment on this article and let Jumpdates know about your personal experiences in online dating and lessons that you have learnt.
Tags: Need to have a Big Heart like Sportsmen to Win Online Dating Game, online dating game, Online singles, perfect match, positive areas, sportsmen
Monday, May 7th, 2012
Online singles often complaint about that their accounts been compromised. Even the biggest free dating sites www.pof.com has been the victim of this as their critical user information has been stolen from their secure servers. This was news and a matter of concerns for all the players in the online dating industry in 2011 as CEO of POF Markus Frind gave this shocking news.
But, normally free dating sites are not the prime target of hackers whose first intention is to get the financial benefit from a hacked website. They get an increased benefit from directly stealing the credit card information or by stealing the vital and important user information which is worth millions of dollars.
One cannot avoid such attacks on their websites as this is going to happen if you are a big brand online which is what happened in the case of free dating sites www.pof.com. However the big question is who would have got the indirect benefit from this attack? The first thing that comes to any one's mind would a business competitor. However, there are cases where websites have been hacked and data has been stolen just for fun or to test the skills of the hackers.
Currently the most happening things on the web are social networking and free dating sites. This is why no one can deny the fact that those two are the hacker's paradise. Now the time has come for some the big name to create something like an anti-hacking cell that can monitor these kinds of attacks and prevent these hackers from stealing valuable information. Profile information is very sensitive and the bread and butter of any online dating sites and if a user starts feeling that their information is not safe online they would not fill out their complete profile which is again a set back for these free dating sites.
Comment on this article and let us know what you feel about this kind of hacking incidents and the stealing of users private information.
Tags: CEO of POF Markus Frind, Free Dating Sites, Free Dating Sites are Safe from Hackers unless You are a Big Name, Online singles, Safe from Hackers
Thursday, May 3rd, 2012
Twitter went crazy in the last 24 hours as there thousands of tweets coming for thousands on online singles and as you read this I am sure it would add thousands more. These all are coming with a special hash tag "#ConfessionNight" from different age groups but, the most interesting thing that I noticed was that they were coming from a majority of female twitter members.

This small hash tag is able to extract o lot of inner feelings of young online singles. One of the ladies wrote that some of her shortest crushes has become her good friends. A young guy of 26 says that he wishes that someone would just take his virginity. There is another confession from a mature lady who says that she always wears a smile even when everything in her life is going wrong.
Here is lesson for online single as they try to find their match on online dating sites. When you visit the online dating profile don't just go through the profile but, look for what you want. Very famous writers such as "Dale Carnegie" has written in his book that one of the most difficult tasks in the world is to extract gold from a gold mine. You need to dig tonnes of dirt just for that small nugget of gold but what you want is that nugget and that motivates you to dig. Similarly go through the profiles because you never know what you may find that may lead you to your potential partner. Even though you don't get the early success with online dating sites as some might get wear a smile and stay consistent.
Follow Jumpdates on Twitter @Jumpdates_com and find out the latest dating and relationship trends on twitter.
Tags: confession night, mature ladies, online dating sites, Online singles, shortest crushes, Twitter Flooded with Hash Tag ConfessionNight What's Your Take
Thursday, April 26th, 2012
The Wikipedia definition of the concept of a car is "Car made to showcase new styling and new technology often shown at motor shows. On the same grounds Jumpdates definition of the concept of online dating sites would be "website that showcases the future way of selecting, meeting and doing virtual date before a real date".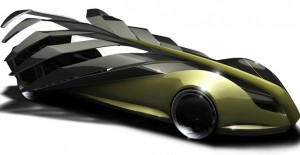 Conceptualizing online dating sites would have features that let you enable avatar on using profile picture and let you select clothing and prepare for the date just like you usually do on any a date night. Concept cars always come up with new designs, features and more importantly something out of the box that no other car manufacturer offers.
Similarly how about having a feature where you and your match can go on a date to some famous places that symbolizes love like the "Taj Mahal" in India. Obviously every place you visit on conceptual online dating sites would be virtual but it be the perfect setting for your date rather than sitting in the same coffee shop or restaurant with different dating partners.
The responsibility of creating a conceptual online dating sites is definitely on big player of an online dating industry and for online singles to give enough input and ideas as to what they want to see in the future of online dating sites.
Tags: coffee shop or restaurant, famous places that symbolizes love, future of online dating sites, Just like Cars there Should be Concept Online Dating Sites, online dating industry, Online singles, Taj Mahal in India
Saturday, April 21st, 2012
Gifts are the best way to convey how much you care and like your loved once. In this era where everything is virtual, sending virtual gifts and flowers are very common place. There are many free dating sites that give options of sending virtual flowers and gifts and some websites charges for the virtual gifts as well as real money or coins.
There are plenty of free dating sites which enables online singles to send virtual gifts and flowers to their match. But, there are many that does not have this facility and those online singles cannot send their match a lovely flower or gift which they deserve.
Jumpdates – free dating sites has found the top five websites which can be used by online singles to send virtual flowers and gifts.
1. 123 Greetings – This is one of the world biggest website that online singles can use to send virtual greetings, flowers and gifts.
2. VirtualGifts4u – This is a specially designed website that offer virtual gift. It has categories like famous people, food and drink home office and others.
3. Free-e-Greeting – This website offer good variety of online greeting card to your loved one. Good thing about free-e-greeting is if you don't find anything which you are looking then you can contact them and they will ensure you will send the perfect virtual gift that is possible.
4. iFlowers – Don't get confused with this site, it is not an Apple endorsed product. But, this site helps online singles on free dating sites to send virtual flowers, postcards, e-cartoon and plenty of others.
These virtual flowers and gifts certainly help online singles with a good form of conveying the messages in vibrant ways. Hopefully all online single on free dating sites can get a benefit out of this. Comment on this to let us know if there are other good sites for sending virtual flowers and gifts.
Tags: 123 Greetings, Free Dating Sites, Free-e-Greeting, iFlowers, Impress Your Match with Virtual Gifts on Free Dating Sites, Online singles, virtual gifts and flowers, VirtualGifts4u