Posts Tagged 'potential date'
Sunday, April 22nd, 2012
I once dated a woman who found it odd that younger men were unwilling to date her and consider her as a long term dating partner or marriage. This came as a surprise to me since I always understood this rule to be of general acceptance ie. older men are more likely to date younger women than vice versa. However, it begs the question as to why this is the case and are there changing trends?
There are multitude of reasons why one gender in general tend to swing the power in their favor when it comes to dating and the marriage game. This perhaps may have to do with the evolution of men and women over time where they needed to co-exist together for survival and procreation. Men simply through their physique have extraordinary powers of strengths and agility and this will not change with time. One has to observe the Olympics to see the differential in times for speed, agility and strengths in all sports activities when comparing the two genders. This gift made men the aggressors of their own race and they were primarily hunters and protectors of their society. It seemed befitting that in the early years of man's evolution the women would play a vital and integral part to the society by cooking, bearing children and maintaining a home.
This was the 'organic' growth of mankind where very few questions were raised towards the gender differences and equality did not set in until a more 'civilized' race was born. Although the strengths of women were well understood in society but with the advent of the industrial era skilled workers in the form of men and women changed and even created controversy over the traditional roles of women. Rightly so, women wanted equal rights in certain areas such as pay for the same job functions as men. Another apparent change that was happening due to the working women were their roles at home. Many women at that time courageously worked outside for a living as well as diligently attending to the needs of the home. This may have sparked the thinking behind many of the women's movements in the last century.
Although one can see the changes in the gender roles both at home and at work, this was not the catalyst for the movements. It was a movement against the male dominated society where they exercised old rules based on tradition and not adapting fast enough to keep up with the changing times. This may be partly due to the ignorance of many or the desire to change or a fear of those changes. However, one cannot look at the macroscopic scale of the changes since there were perfectly contented couples and families that lived a harmonious life together. This clearly shows that the movements are always a result of a few who feel that many are 'suppressed' and need waking up.
Here lies another important question, "if a man and a woman are happy and living their lives in a contented manner, does anyone have a right to come into their lives and say it could be any different or better". Who is to say that a native South American villager living deep in the hearts of the Amazon jungle will be enthralled with receiving an iPod. The point is, the constant outside influence by marketeers, sales people, bombastic tv commercials and the internet are all influencing us in many ways than one. It is up to the individual on how to assimilate this information and use it effectively and most importantly correctly and apply it to their own lives. Intelligent people will take all the information around them with a pinch of salt but keep their focus on the important things in life such as the family, future health and prospects etc.
Tags: Essential gender criterias in the dating game, gender differences, marriage game, marriages, older men, older women, online dating scene, potential date, potential partners, relationship, younger men, younger women
Wednesday, June 15th, 2011
In this great world dating for free has become the norm thanks to the internet. The online dating scene presents single men and women with myriad opportunities to find someone special to connect with. Of course, most of them look for that special connection on a free dating site. In this great world dating online isn't taboo any more. Millions of people have found partners to date and even true love and the statistics just grow bigger every day. However, it takes a good profile and plenty of patience and commitment. A free dating site will help initiate contact with compatible mates, but that's where your efforts at making it work begin. So, what does it take to succeed in this great world dating online?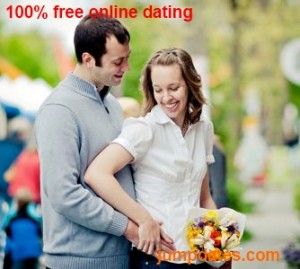 To begin with, create an honest and compelling profile that portrays the real you. Being honest will attract the right type of members of the opposite sex. Once you are successful at initiating contact with a potential date, use the chat room, email, and instant messaging services to communicate with each other. This will help you understand a bit of each other better and make the first date so much more easier to handle whether you decide to meet at Starbucks or at a fine dining restaurant. In the process, have fun and be yourself. Etiquette counts when it comes to this great world dating online. A little bit of finesse and thought will help you find your soul mate sooner than you ever expected.
Tags: compatible mates, dating men, fine dining restaurant, Free Dating Site, free dating websites, Free Online Dating Sites, great world dating, online dating scene, patience and commitment, potential date, Soul Mate, special connection
Thursday, June 9th, 2011
If you are looking for dates in London then a cool place to start is free dating sites. Membership is free on efficient and user-friendly sites like jumpdates. And, it comes with chat rooms, photo-profiles, instant messaging, and advanced search facilities. This allow you to be as selective as you wish when it comes to choosing dates in London. You will find excellent profiles and an ever growing database on reliable sites like jumpdates. So, when the weather is dull, wet, and dreary you don't have to spoil your chances of dating. Free dating sites are there to create the right conditions for your love to still flourish. Many single Londoners are into the online dating scene. Given the huge choice you will definitely find the best dates in London for you.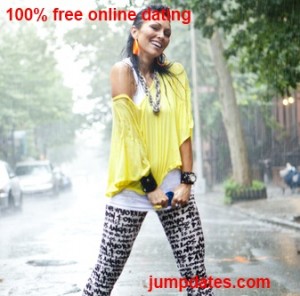 On free dating sites you have nothing to lose but everything to gain. Chat rooms and instant messaging offer you the opportunity to get to know a potential date better. There are always interesting topics for discussion on forums. For the most part, free dating sites are the best way to find local dates in London and enjoy a bit of online flirting before you meet on a real date. Virtual relationships can lead to fulfilling offline relationships, thanks to online dating sites. When you choose a reliable site you won't be wasting your time. So if you want to make your dreams come true and enjoy the rest of your life with a soul mate, consider the prospect of registering on a free dating site.
Tags: cool place, dates in London, dreams come true, Free Dating Sites, fulfilling offline relationships, online dating scene, potential date
Wednesday, June 8th, 2011
If you have been struggling to find a dating partner, the reasons for your failure could be many. Surprisingly, often you could end up working too hard at it and turn a potential date away. This may sound strange but true. You don't make dates a job. Dating isn't a task similar to anything you do at your workplace. Yes, you need to make the effort but that doesn't mean you have to try so hard that you goof up without even realizing it. It could take the slightest reason to turn someone off in the online dating scene. Remember, if you haven't met up yet and are still in the email and chat room stage there could be things you say that may upset your potential date. Just remember that etiquette counts and you need to play by the rules so that you don't make dates a job.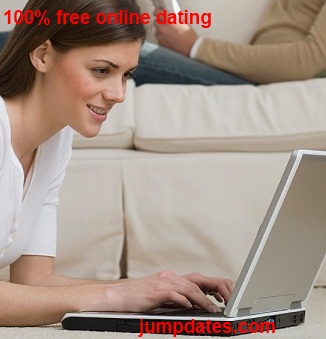 Spend more time focusing on building a relationship and not on going all out to impress your potential date. And, don't make dating something that falls into the spare cracks of time you have. Set aside enough time to spend chatting with your potential date. You should feel lucky to find someone, which of course, will be reciprocated by the other person. Don't live in a perpetual meritocratic world, which then leads to dating becoming a mere task you need to accomplish. For the most part, dating isn't tough do you don't make dates a job. Enjoy yourself dating, that's what it is all about.
Tags: building a relationship, chatting, dating, don't make dates a job, potential date, sex, workplace
Tuesday, June 7th, 2011
As a single mum there will come a time when you want to starting dating again. This time around dating is much different. It is more about finding the right partner than merely hooking up with someone. The online route is the best way to start dating again. Many sites are dedicated to dating for single mums. Remember you need to be prepared in many ways. If you have kids then they need to know about your intentions at some point. Before that, make sure you are ready to enter the dating scene once again. You could explain your thoughts to the kids and be open with them. You will be surprised at the reduced chances of hostility in the air, which is normal with kids in the initial stage.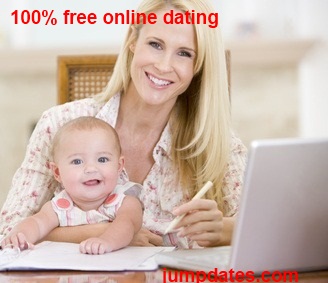 When it comes to dating for single mums free dating sites are a good option to start your search. Just don't be obsessed about finding a man. Rushing into a relationship is not what you want, which could jeopardize your role as a single mum. You are more likely to attract the attention of the right man when you don't come across as needy or desperate. Use the chat room and email to your advantage and get to know as much as possible about your potential date. There are many sensitive issues when it comes to dating for single mums so you will want them ironed out early on with your dating partner. However, don't remain overly focused on the kids. You need time to yourself and the chance to enjoy dating once again.
Tags: Dating again, dating for single mums, dating scene, dating site, kids, potential date, relationship, Single mum Dating, Single Mums