Posts Tagged 'reference point'
Monday, August 8th, 2016
Final notes on the subject 'Change your reference point - change your world'. We are making a complete course material on this subject and soon to be released as a downloadable ebook. Watch this space!
We discussed how to handle the complex situations of using the method of 'reference pointing'. The techniques are simple and anyone can use them, you just need to apply it on a routine basis. The benefits are significant compared to using other techniques which usually give the same repetitive message again and again.
Still, there are many folks who just don't have the time to go to these lengths and for them, the path is also simple, you basically know your own reference points and change the world around you. You may do this very selfishly as many of the most successful people on earth. Take Trump as an example and he clearly typifies the arrogant and self-serving interest and followed this path.
Contrary to what most people think, the fact that 'normal' people would like to associate the departure characterized by these people who can be considered 'abnormal', should be an easy fix. This could not be far from the truth, it is the very wide departure in their thinking that constitutes the many negative 'complexities' of the mind that causes them to behave in such a way. Hence the fix is equally more hard and a uphill battle. You just have to see examples in your own life where the constant irrational behaviours that are so obvious are actually the hardest to fix.
A key factor in attempting to understand the differences in human behavior is not to 'reference' their behaviour with yours. You could say that this inevitable when you are living with someone or have to live your daily lives with such people. It's an important concept to understand. The true psychologist comes across as very cold and for very good reasons. The do not 'exert' their opinions or views on the behavior they are trying to characterize otherwise it would be completely detrimental to the patient's treatment. Their simple treatment is for the patient to dig deep and understand their own deficiencies or lack of understanding. It is only through this that they can better themselves. Now you can understand why the 'reference point' is so essential to self-improvement.
Along with 'reference points' comes another important concept called 'detachment'.
So here is something important to consider. By exerting your thoughts and beliefs on others can only lead to disaster and the person most affected by this is the one who is trying to exert the thoughts and beliefs onto others. Think about it, you become frustrated by other people's reactions and behavior and your brain attempts to bring some sensible conclusions towards this. For example, you end up cursing the others for being so and you wonder how they came to be like this. You derive negative thoughts that can try to explain the situation away by implanting personality disorders and there alike. When you find yourself in that situation, you will exercise what you have learnt by departing yourself from the events and folks. Say to yourself that they have reference points on their scales and that simply does not tally with yours. So what do you do first, you calm yourself down and remind yourself of the reference points that both of you are at.
Over time, you will see that others can look very favorably upon you and in fact listen to you with this kind of reaction. However, don't get roped into discussions with them if you feel that their reference points are too much departed from yours. You need to make the decision whether you want to help those folks sincerely and genuinely which will take time and energy on your part. Or if you simply want to move forwards. Remember, that you should feel happy that you have triggered this kind of reactions in such individuals where others have failed over rational arguments. Remember, in one ear and out the other year which they have heard from many others. If they see a change and indifference behavioural pattern in you, then they are likely to change. It is surprising that I learned this technique long time ago, but it is hardly discussed by positive thinkers and almost always mentioned by the way. This is where you can see that reference point brings a whole bag of reasonings as to why you felt the way and did what you did. Now with this ammunition under your belt, you can now truly shape your life from your own perspective and not someone else's.
We hope you enjoyed this six part series on practical methods and techniques where you can take your life back and make all those important changes. The techniques are not derived from 'positive thoughts only' but from a real perspective to understand where you are in life, in essence your own reference point.
Please add your comments below and let us know if the ebook would be of interest to you, so we can mail out a notification and link as soon as it is ready!
Warmest regards,
Jumpdates think-tank
Tags: change life, ebook, reference point, self-improvement
Tuesday, August 2nd, 2016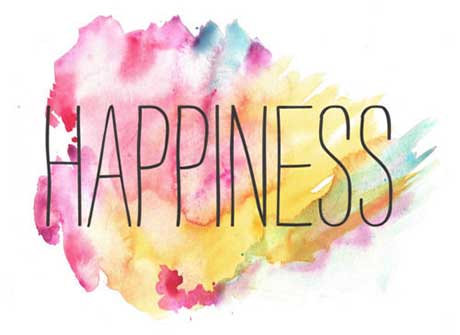 Happiness is a perfect index to measure your reference point and start taking control over your life. It's not hard work but practical methods that can lead to huge improvements.
Read full article
Sunday, July 31st, 2016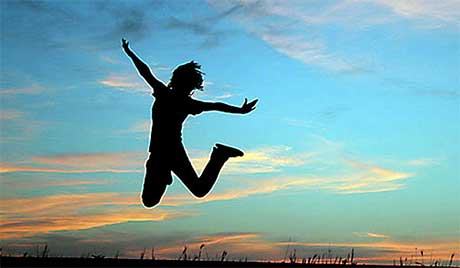 Part 2 of the six part series on 'Change your life, change your reference point'. Proven and easy techniques to bring an effective change to your life, very practical and can be used by everyone..
Read full article