Posts Tagged 'sex'
Wednesday, April 24th, 2013
Going on a romantic candle lit dinner, watching a romantic movie on the couch or doing a social activity is an aging sign of your creativity and gets boring if you keep doing it every now and then.
Here are top 6 bio-green dating ideas that should excite you
1. A romantic walk – Often couples talk about a long drive in the full moon night and find it romantic but how about a greener option, to have a walk with no mechanical engine emitting carbon dioxide spoiling the environments. Watching twinkling stars and sharing those romantic moments, you probably won't get that in urban life.
2. Planting a Tree – This is cool bio green date idea if you are a nature lover. Plant a tree and see this growing like the love, trust and faith in your relationship. You can also compare this with watching your kids grow up.
3. Community Service – Caring about nature for only one day is not going to help you a great deal. Get active in community services with your love and take part in the National Civic Education Program and get active with students and teachers.
4. Live Rural life – Life is too busy in the cities and even if you have all the facilities to make your life easier, it could be making it too complex and dependent. Plan a day in county in lush green meadow and clean air. Don't forget the wine testing if you have that near your vicinity.
More SEXY but, Green Dating Ideas
5. Take a bath Together – Save water to save earth, bath together to save water. There are couples who don't like this but; it can be fun when you think of this as a cause of saving water. There are many slippery moments you need to watch out for same and eco-friendly bath. If your bathtub is as big as this, taking a bubble bath is fun.
6. Turn off the lights - Turn off the lights and celebrate your earth hour even on the odd day. However, don't forget to buy eco-friendly sex toys and lubricants from this website. Check out a few more tips on how to get green in bed.
Tags: Bio green, date ideas, dating ideas, sex
Wednesday, November 7th, 2012
"A person who walks into your world when the world walks out" was the definition of a friend. Gone are the days when a friend was defined as a person attached to another person by the emotions of just affection and respect. Today a friend is a person who fulfills your needs without any strings attached. This is what is referred to by friends with benefits.
With the fast pace of life, people are becoming more selfish and self-centered with no place for emotions in their relationships with friends. Today majority of the people search for people who will benefit them in someway or the other and call them as friends.

'Friends with benefit' is a totally different mindset and probably is fast becoming a norm in the world of friendship. Most people look for friends who will fulfill some of their needs. Some develop friendship with a person for business or commercial gains while others build a relationship only to kill the weekend or have fun evenings drinking and partying with them.
Another category of people enter into a relationship for the pure sexual pleasures and physical fulfillment. These type of friends are increasing in numbers by the day. The western world followed this openly for sometime now and even the culturally orthodox nations are now open to free sexual relationship.
'Friends with benefit' for business purpose or simply for fun and party and is more easily acceptable by the human brain. When friends enter into a physical relationship only for the fun of it, one of the partners naturally gets hurt and the relationship ends on a sour note. The movie 'Up in the Air' with actor George Clooney in 2009, typically personifies these types of relationship. The human brain is wired to develop affection for the person with whom you share a physical relation. When one partner gets emotionally involved and ends up getting hurt can signal the end of the relationship.
Analyze your own self and then decide if your psyche can accept 'friends with benefit' relationship before you take the plunge.
Tags: emotions, Friends with Benefit, Friendship, relationship, sex
Thursday, June 9th, 2011
Even if you are an Englishman or woman in New York, you don't need feel alienated when it comes to dating. Many singles hook up with New York dates online so all you need to do is join them on free dating sites. There are many available men and women looking to meet quality singles for fun and dating in New York. And, you can search for those cool sexy New York dates from the comfort of your home. There are many who have found their life partners on free dating sites. There are members waiting to chat with you on hundreds of these sites. The best thing is you can meet the best New York dates and enjoy fabulous evenings out and times ahead.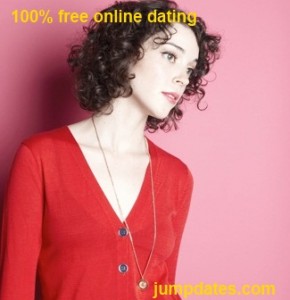 Free dating sites are a fun resource for busy singles who don't have the time to meet other eligible New York dates the conventional way. Besides, you are provided with as much choice and flexibility as possible to connect with likeminded members of the opposite sex. The biggest difference between online and offline dating is that you have the widest network available at your fingertips, with each member of a free dating site looking for the same thing you are. Some members are actively looking for love while there are some interested in socializing. So, if you really want to enjoy life and are open to possibilities, free dating sites are just for you. It can be extremely refreshing to begin dating online and then make your next move.
Tags: 100 free dating sites, enjoy life, fabulous evenings, fun and dating in New York, New York dates, sex, singles hook up
Wednesday, June 8th, 2011
If you have been struggling to find a dating partner, the reasons for your failure could be many. Surprisingly, often you could end up working too hard at it and turn a potential date away. This may sound strange but true. You don't make dates a job. Dating isn't a task similar to anything you do at your workplace. Yes, you need to make the effort but that doesn't mean you have to try so hard that you goof up without even realizing it. It could take the slightest reason to turn someone off in the online dating scene. Remember, if you haven't met up yet and are still in the email and chat room stage there could be things you say that may upset your potential date. Just remember that etiquette counts and you need to play by the rules so that you don't make dates a job.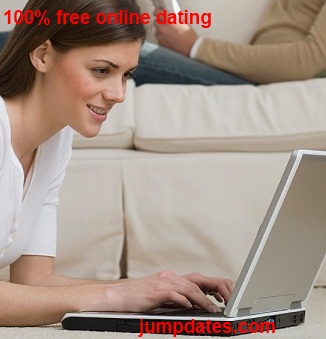 Spend more time focusing on building a relationship and not on going all out to impress your potential date. And, don't make dating something that falls into the spare cracks of time you have. Set aside enough time to spend chatting with your potential date. You should feel lucky to find someone, which of course, will be reciprocated by the other person. Don't live in a perpetual meritocratic world, which then leads to dating becoming a mere task you need to accomplish. For the most part, dating isn't tough do you don't make dates a job. Enjoy yourself dating, that's what it is all about.
Tags: building a relationship, chatting, dating, don't make dates a job, potential date, sex, workplace