Posts Tagged 'single women'
Friday, February 15th, 2013
Dating in New York is an adventure. This is the most lively city in the world and one can feel the vibrancy in the air itself. Loaded with best of restaurants, swingers clubs, strip shows and a party atmosphere the year round makes dating most exciting in New York.
Whether it is sex or just dating, every single woman should be aware of New York dating facts. Find love or find good time by keeping the dating facts in mind to make dating beautifully memorable and enjoyable.
Fact 1: There are 200,000 more single women in NY than men. The psyche of the men has changed as they know another woman is desperately waiting for them round the corner. They abruptly end the date if they are not getting what they want. They are in no hurry to give a commitment either. Women are willing to compromise just to have a dating partner. Woman must keep it casual and convey to the guy she is dating that she is getting attention from other guys too and he has to be the best for her for which he has to work harder.
Fact 2: The best place to meet guys in New York is the Central Park or places where charity events are held. A few cafés on Wall Street too is a great place to find single guys. The cosmetic departments of Bloomingdale or Barneys are a great place to find single women.
Fact 3: When you are looking for a date in NY, girls do not call the guy first. Wait for his call or message and don't jump right into bed with him.
Fact 4: Remember women outnumber men so they are kind of 'kings'. Don't ask him to define the relationship as he is aware of other women being available. Don't be surprised or disturbed if he abruptly ends the relationship and walk away.
Fact 5: Don't show that you are so desperate that you are available anytime he calls and asks you to meet him. Convey to him that you are dating others too and may not be available at his said time.
Fact 6: Even if you as single women outnumber the men in NY, don't follow his terms and conditions. This will lower your self esteem and make you feel terrible if he still decides to walk away.
Tags: dating, NY singles, single women
Saturday, January 5th, 2013
QMS (quality management system) is needed for quality management whether you are into business or you are dating. QMS assures excellent results and achieving the goals as almost predicted.
Female's ideal male is 'James Bond'. He has positive body language, well dressed, well built, suave and totally appealing to the female psychology. Every woman wants to date this kind of an alpha male. Men on the other hand love to flirt, go dating and spend quality time with beautiful and intelligent women but run away from commitment.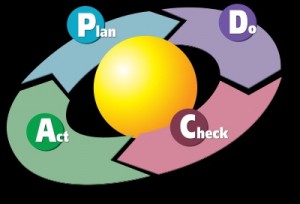 Dating has become an intricate process which requires a quality management system (QMS) in place for excellence in performance. PDCA is the management method that should be applied in a relationship for continuous improvement.
Plan-Do-Check-Act are the mantra for success in dating. The alpha male is aware that women get weak in the knees simply in his presence. Flirting and dating gives him a high and he is aware of his dislike for commitment. Follow PDCA!
Plan- decides the objective (dating her) and the expected results. Make a plan or process to achieve these results.
Do-collect the data required (her likes and interests) and implement that plan so as to achieve the goal (of dating her).
Check- compares the actual results against the expected results. Whether she was floored enough by you as per your expectation or way below when you went on a date.
Act- if she is truly interested you and you feel she is the soul mate you are searching for, adjust your actions. Analyze the cause of the variance in the planned and actual results. Alter your plan and improve it with finer detailing.
Follow this ISO certified dating technique for men and let her swoon over you.
Tags: alpha male, commitment, ISO certified dating, relationship, single women
Friday, December 14th, 2012
Hey girls…how often you have been asked for a phone number while doing casual online dating? Almost all of the time right and you think twice about this as you were not mentally prepared or should say not ready to face the consequences of your actions.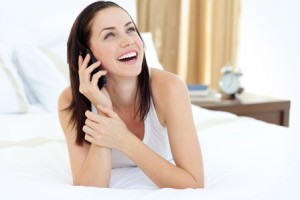 It's time to enjoy the freedom of giving numbers but, not giving YOUR number. You heard this right, thanks to the service MyAKA. Doing a simple registration you get a phone number with the same area code. You can use it with any phone and no need to download any Apple App for Google Play of Apple store. Start sending and receiving text messages and call immediately.
So next time you give your number to anyone one whom you think have long term relationship material or want to test the water give him this number. Good thing is if you don't want to receive text message or phone call simply block the number and you are free.
Stay connected with Jumpdates on Facebook, Twitter and Pinterest to get the latest news from the dating world.
Tags: casual online dating, jumpdates, MyAKA, single women
Monday, June 13th, 2011
They say that insanity drives men to do crazy things. However, we need to get down to the cause of it. Many men say that women drive them to insanity. Why? There could be many reasons including their beauty. Men are vulnerable to a woman's cute smile, attractive body, and just about anything else can turn a man on. That is why there are so many men on free dating sites. So, does insanity drives men to dating sites. Your guess is as good as mine. However, it is the right place for a guy to connect with the most gorgeous women in his neighborhood or around the globe. You have an awesome choice when it comes to free dating sites.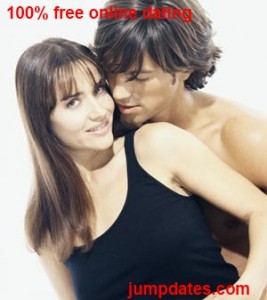 They say that Brazilian women can drive men temporarily insane. It may be true but it doesn't mean that the other women are left out. Of course, they are equally capable of driving men insane. Now, the term insane can have many connotations and many women will say that they can drive men wild. So, while insanity drives men to do different things one of the best things they can do is sign up with a free dating site if they truly want a woman to drive them insane. Enough of insanity, dating online is fun to say the least. And, think about the opportunity you have to find your soul mate or hook up for the evening in the hopes of finding true love one day.
Tags: Brazilian women, Dating Online, finding true love, free dateing online, Free Dating Sites, insanity drives men, men on free dating sites, single women
Thursday, June 9th, 2011
The internet has undoubtedly revolutionized the way people date. Many long term relationships are molded on free dating sites like jumpdates.com. These sites are dedicated to helping single men and women from all over search for the right match. Free dating sites are categorized as generic, niche, community, or special interest dating sites. Most of these sites have a large dating pool. On free dating sites like jumpdates.com you are most likely to find members that share things in common. So, if you need desire to get into the online dating scene then sites like jumpdates.com are just the type for you.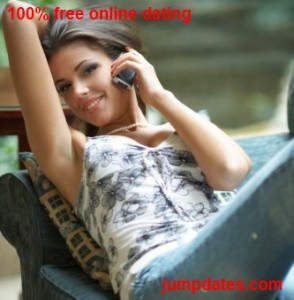 While these sites are absolutely free and don't ask for your credit card, most singles sign up with jumdates.com to enjoy the privilege of searching for dating partners from a cross section of society. And, you have a number of dating services which include chat rooms, message boards, photo personals, photo galleries and even anonymous private mailboxes. Jumpdates.com ensures that you date safely. However, make sure you do your part as well and avoid giving out your personal information to a stranger. Don't reveal any of it in your profile nor in the chat room. The main objective is to build up a relationship that will blossom with time. Speaking of time, jumpdates.com gives you all the time you need to make that happen. It won't be long before you find that someone special and enjoy the fruits of online dating. Millions have succeeded and so can you.
Tags: anonymous private mailboxes, build up a relationship, dateing online, dating pool, jumpdates, jumpdates.com, online dateing sites, relationship that will blossom with time, Single men, single women