Posts Tagged 'women'
Friday, May 11th, 2012
Does the acquisition of money empower you to love more? - Part 1
This brings the question that many people's happiness or content factor are largely determined by material wealth or the acquisition of money. For many men, it implies the dream car, or house and most of all the power to attract many women and be the envy of others. To some it separates the men from the boys. Could it be that our exemplary feeling of love and infatuation increases with the amount of money that we earn? Why do men go to such lengths to try and make so much money?
In previous historical times power essentially came from the conquests of vast lands or control of an entire nation or many people. Today, this power is directly attributable to the earning power of the individual which is why so many things are labelled with a figure of money. Our world has been fashioned with so many desirable that it is beyond the temptation of many not to fall for money. Our own dreams and hopes as a family or couple are centered on so much of the materialistic world that we can ultimately find ourselves that money is the avenue towards love.
Tags: Add new tag, boys, Does the acquisition of money empower you to love more? - Part 2, fashioned, men, money, people, women
Wednesday, June 8th, 2011
When it comes to dating online it is important to take a safe approach just like you would when dating the conventional way. So, are Columbus singles safe when dating online? The fact is that those who go about it with common sense and a bit of caution can date safely. One of the golden rules is not to reveal any personal information to a stranger whether you are in the chat room or sending an email message. With the internet becoming the dating choice for millions of single men and women, a vast majority are happy because they go about dating sensibly. Don't reveal your phone number or the place where you live. You can save that for when you meet in person and judge for yourself whether you want to take your relationship to the next level.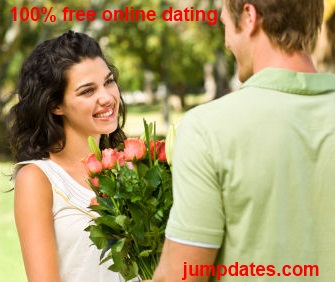 Are Columbus singles safe from thieves and criminals on dating sites? Yes, once again, if they don't reveal their credit card details or fall for some sob story where a potential dating partner needs money urgently. You can't afford to lend money to strangers. One important thing is to find out as much as you can about your new friend. Ask as many questions as you possibly can. An honest person will be forthcoming. There is nothing to stop you from doing a small background check as well. Look for any inconsistencies in the information your potential match provides. If he or she is lying, then you can simply walk away. And, no matter what, meet at a public place on your first real date.
Tags: are Columbus singles safe, dating, men, millions of single, potential match, safe dating, women