Top5: Dumb Ways To Find A Date Before The World Ends on 21 Dec 2012
There are smart ways to find a date and each person tries to find the most suitable date by applying brains. The world is rumored to end in 2012. Here are some dumb ways to find a date before the world ends on 21 Dec 2012.
She was baking a cake and he knocked on the door. She walked up to the door, opened it, the breeze blew her hair into her eyes. She brushed her hair with flour covered hands which smeared her face. She looked ridiculously funny and he laughed. The laughter broke the ice and they were dating.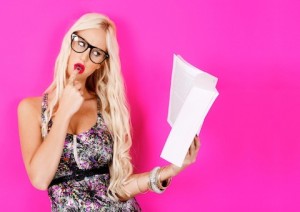 Instead of gifting her real roses on Rose day, just give her fake rose that can spurt out water. With a deep look into her eyes, whisper warm wishes and pump the water onto her face. She may flip for your silly plot and there you have a date.
Advertise in the newspaper. Give a personal ad with exactly what you are looking for and you will be surprised by the responses you get.
Be a volunteer at charity events. Though you have no interest in the service, your altruistic act might just pay off and get you a date.
Enroll in ball room dancing classes. Stamp on the foot of the guy you wish to date to start the conversation and there you have your date.
Try these dumb ways and see your success rate go higher in getting dates.
Tags: 21 Dec 2012, blonde date, date ideas