What's in Store for Free Dating Sites in 2013
It is fitting to discuss the state of free dating sites which have been a thorn and a blessing to many of the huge paid dating sites. A thorn - because it's completely free and many singles will flock to these sites as a result. A blessing - because the huge sites can leverage advertisements on these sites to attract potentially targeted folks to their own site. So what is in store for 2013 for free dating sites, how will growth be determined?
It is clear that free dating sites are not going to go away anytime soon and in fact they will continue to grow in strength and numbers. The reason for this is very clear, the number of people logging onto the internet is continuing to grow and fueled by the number of affordable smartphones and tablets hitting the public domain. The demand for apps will rise significantly in 2013 and one can expect to find more dating sites churning out feature rich apps in 2013.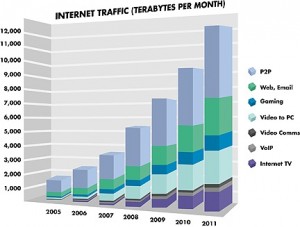 Tablets have increased the number of casual users who who browse the internet due to its great versatility and ease of use. Compare the benefits of having a tablet as opposed to a laptop on your coffee tablet. You want to quickly search for something that you found interesting on your TV or just check your email. With the tablet, it takes a few seconds to get to the browser screen but with a laptop you will need to open the cover, take it out of standby, login and then go to your browser screen. Another factor that will add to the growth of internet users in 2013 will be the affordable devices that manufactures will be bringing to the public. The cost of smartphones and tablets have been decreasing significantly from year to year making it more affordable for many users.

How does all this translate to the growth (if any) of the free dating sites in the year 2013? It's very simple, many studies have shown that world-wide traffic to online websites have grown in line with the number of users on the internet. Since their is no anticipated slow-down in the internet traffic, we can expect a similar growth for free dating sites into 2013 and beyond. The figure shows a potential increase of up to 30%** in internet traffic which will roughly equate to another 10%-30% increase or growth in traffic to free dating sites. This is definitely good news for online singles who want to save money but still have wider options to find their ideal mate.
**Check out the Wikipedia page for all the latest internet user and usage - Internet traffic