Posts Tagged 'dating'
Tuesday, March 17th, 2020
We are always concerned with the safety and well being of all of our Jumpdates members and this is become increasingly so with the recent worldwide pandemic of the Corona-virus. We wanted to provide a few guidelines on how to go about the matter of dating as this is so critical to your well being as well as of the other person.
It has been acknowledged that the virus is transmitted through contact and also from coughing and sneezing. While the ideal option would be to meet your dating partner through online and not come into physical contact, it is not always the case with other members.
In the situation where contact is necessary, please adhere to the following guidelines. This is not an exhaustive list but a guideline to keep your safety in check as well as your partners.
Preemptive Approach (when no symptoms of the virus is present):
In this situation, it is absolutely essential that you take measures to avoid the spread of the virus or contract it. Note, that we are trying to minimise the spread of the virus.
Keep a safe distance from other people when going out i.e in shopping gatherings. If you are about to cough/sneeze, use a handkerchief and do not expose this to other people.
Wash your hands immediately, if you have come into contact with your mouth. Washing hands is a 20 seconds affair, so please do not ignore it.
Remember, the virus can be attached to objects that are touched by infected people and it is imperative that you may transmit the virus unknowingly.
If you suspect that someone else is affected, please do everything you can to support that person. Most importantly, help the person to keep in isolation from others to stop the virus from spreading. If the person is in the same household, try to keep your distance from the person, ideally you want to situate the person in one room.
Make sure to keep your distance and always keep your hands clean if you have come into contact with that person or any objects that they may have touched.
Remember, if you become infected from the carrier person, you will very likely pass this onto another healthy person, through contact, sneezing etc.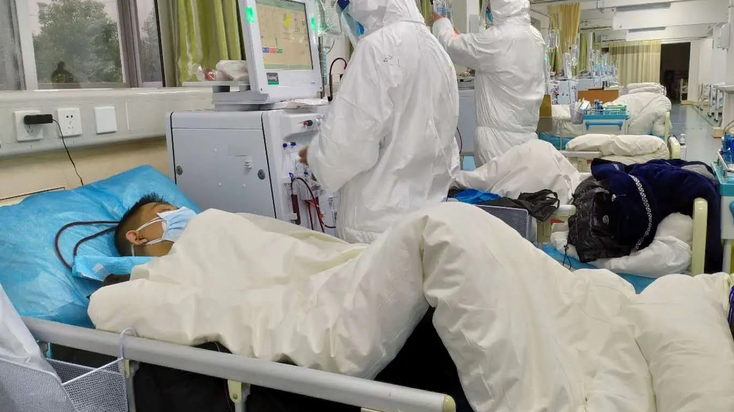 You are affected: (when you have symptoms of the virus):
Self-isolate immediately, so as to prevent passing to other people. This varies from 7 days minimum to 14 days.
Stay in your home and let other family or friends help you with all matters of eating, cleaning etc. You will likely have continuous coughs and a fever, so it is imperative that you stay away from other people as much as possible. If your condition becomes worse and not better get immediate intensive care from medical professionals.
We hope this helps you somewhat and pray that we all go through this difficult times as soon as possible.
Tags: 100% free dating websites, best free online dating sites, dating, dating sites for free, free online dating, jumpdates, online dating sites, Totally Free Dating Website
Saturday, April 27th, 2013
Sweaty palms, butterflies in your stomach and a nervous state of mind are somethings both single men and women experience before going on a date and it is most common when they are going to meet someone for the very first time. Music is the best way to get relaxed and get positive vibes before leaving your house on a date night.
Here are top 5 must watch romantic videos
[For some you might not understand words]
1. Why don't you start off with Celine Dion's sensual song that stormed and made an especial place not only in America but touched everyone's heart worldwide. My Heart will Go On will set the right mood and give you that positive energy you are looking for. If you love Celine Dion you have another precious gift from her collection – The Power of Love.
2. Indian movies are famous for their on screen romance. Check out this Indian romantic song where Sharkrukh Khan and his co-star have just fallen in love at the first sight of each other Video1. You can't ignore this as well, where these love birds want to stay together all of their life Video2.
3. They say old is gold and how can we miss the classic Heaven by Bryan Adams. This 1985's original version was re-invented by DJ Sammy and Yanou but did they do justice to that? How can we forget this poor boy in Elton John's classic Your Song.
4. This is why you love Taylor Swift – Her Love Story. This is perfect for those teens who just started dating and want to have a high dose of romantic vibes before they step out into the real cruel world.
5. Get painted in colors of Lady Gaga's Bad Romance. You can't call this a romantic song but, what is saying is there are no boundaries and that is how love should be.
If you still want an overdose of romance check out this collection. Don't forget to take a shower, dress well and wear a smile leaving your house and yes make sure you have your wallet to avoid drama and end up loosing your chance for another date.
Tags: date night, dating, Romance, romantic songs
Friday, February 15th, 2013
Valentine's Day is dedicated to romance which sets the heart aflutter. A lot of hearts choose this day to go on a trail of what happened to their ex-girlfriends or ex-boyfriends. What is intriguing is why this interest in exes re-surfaces on V day!
No matter how long ago you broke up with him or her but he/she still rules a major part of your mind though you try to convince yourself that there is no place in the heart for your ex. You chose your valentine because of his/her looks, attitude, intelligence, sense of humor, innocence or simply because you felt good about yourself in her/his company. The reason for breakup could be mutual, cheating or plain being dumped. No matter what the reason, each person is curious to know about their ex and some even yearn for the companionship.
Related - How valentines is celebrated
There are various reasons why one thinks of their ex especially on Valentines:
• You miss your Valentine so much that you want her to come back
• You probably believed you will spend your life with one of your exes
• You still love him/her though you tell yourself you hate here. It is impossible to disconnect when you have shared an intense love and emotions with the person
• Your exes gave you the best memories of a lifetime but put you through the worst times as well
• Your ex made you fall in love and gave up on you
• He/she meant the world to you and now you are just strangers with memories
• Your ex can be your best friend even though your love did not work out but you can love in a different way
Though most people convince themselves that they have moved on but every Valentine's Day the exes are remembered and thought of with a whole bunch of bitter sweet memories.
Related - Love, ex aur dhokha? Check mate on V-Day
Friday, February 15th, 2013
Dating in New York is an adventure. This is the most lively city in the world and one can feel the vibrancy in the air itself. Loaded with best of restaurants, swingers clubs, strip shows and a party atmosphere the year round makes dating most exciting in New York.
Whether it is sex or just dating, every single woman should be aware of New York dating facts. Find love or find good time by keeping the dating facts in mind to make dating beautifully memorable and enjoyable.
Fact 1: There are 200,000 more single women in NY than men. The psyche of the men has changed as they know another woman is desperately waiting for them round the corner. They abruptly end the date if they are not getting what they want. They are in no hurry to give a commitment either. Women are willing to compromise just to have a dating partner. Woman must keep it casual and convey to the guy she is dating that she is getting attention from other guys too and he has to be the best for her for which he has to work harder.
Fact 2: The best place to meet guys in New York is the Central Park or places where charity events are held. A few cafés on Wall Street too is a great place to find single guys. The cosmetic departments of Bloomingdale or Barneys are a great place to find single women.
Fact 3: When you are looking for a date in NY, girls do not call the guy first. Wait for his call or message and don't jump right into bed with him.
Fact 4: Remember women outnumber men so they are kind of 'kings'. Don't ask him to define the relationship as he is aware of other women being available. Don't be surprised or disturbed if he abruptly ends the relationship and walk away.
Fact 5: Don't show that you are so desperate that you are available anytime he calls and asks you to meet him. Convey to him that you are dating others too and may not be available at his said time.
Fact 6: Even if you as single women outnumber the men in NY, don't follow his terms and conditions. This will lower your self esteem and make you feel terrible if he still decides to walk away.
Tags: dating, NY singles, single women
Thursday, February 7th, 2013
It is possible that as a nation expands in economic power and wealth, singles are expected to produce more and their expectations are more complex than say a tribe in a remote part of Africa. Here the tribe work together to form a union between the community where work is shared and the value of each individual becomes even more apparent. In the Western nations, everyone is held accountable to society but not to the family unit around them. It almost seems that society is vying for a bigger contribution from each individual at the cost of family unity. Each of one us is busy trying to make money and fulfill the long term objectives required by the nation to continue its path towards global expansion and power. But for what? To make a few more people at the top more powerful and hungry for more. If one has sufficient money, the reverse is true. They are now in a position to spend more time with family and ponder over matters that are more in tune with the affairs of the heart.
Related - Divorce rates data
Are singles of today looking for a brighter future with their partner or just to make sure that both can get by in society and have the ability to maintain some kind of life? What is true is that pairing up can be economical in many ways than one. For example, singles sharing the same roof can reduce their rental outgoings as well as the money that goes towards food, gas etc. It seems that pairing up can make economical sense and the other factor of companionship may come later for some depending on your financial situation. If we are to increase the birth rate of the nation as the German ministries are eager to do, then I believe we need to tackle the bigger problem of people welfare and their standing in society. We can bring all the programs to bear for helping couples to have more children but this would be all wasted if the right environment for couples are not created within the society. This would mean having a less stressful life where the nation is not pulling at individuals from all angles and encourages family unity. It also means the spread of wealth should be divided fairly and not unbalanced such as the case of western nations of today.