May 17, 20203:19 am
The year is 2019 and many parts of the world are witnessing a growing number of mental illness cases amongst youngsters. We may view this as just another statistic that will come and go but there is enough for people to become worried. Let me explain.
Within my own extended family circle, I have seen teenagers becoming more and more despondent within the world they live in and this I partly blame to the consumerism of society today. Their goals are markedly different to say 10 or 20 years ago, where the consumption of information was not as well organized on the internet. You could pick and choose what your interests led to and find what you are looking for and just get on with your main life. However, with the advent of facebook and other social sites, your daily existence can be governed by the social sites since there is 'intimate' level of details you cans share with your social friends.
Have you ever sat around a close group of friends and had a drink or two with them? Depending on how the conversation meanders towards, the group as a whole can become enthralled and immersed in the conversation. Now take this meeting and multiply it by a hundred times and what you have is an engagement level with all of these groups to keep you at an all time high. This is how the fixation to facebook and other social sites have managed to corner the attention span of over 3 billion users around the world. Naturally many users will use their wisdom to filter out what and whom they choose to communicate with. What about the people who haven't had the opportunity to learn from their mistakes or seek wisdom before allowing themselves to meander through these social platforms. Unfortunately, the very young people who grow up in this age of technology are the most likely to become influenced by this medium and as a result have some psychological problems.
The problem is that there is no guidance required from parents, they would tap into the multitude of friends and get the answers they are looking for and not always the right answers. After all, everyone wants to be different in this platform, some will do anything it takes to get them up the social scale and have plenty of likes. Unfortunately, there is no 'manual' on how to use facebook and children who are still immature are plunged into this social sphere and their minds are shaped by what they see and hear. Forget about the principled ethics of bringing up your child, they will turn to facebook for all their problems and answers.
As a parent we cannot stop them from using the social platforms but we can surely direct them. Fortunately, children as they grow up are curious to learn everything around them and to find meaning in the answers that they are looking for. It would be doing injustice to ignore those needs and we may blame this on our busy lives and not always finding the time. This could be the worst or the best decision you can possibly make in your life and something you will come to regret later. Remember, you are competing with a 'powerhouse' of thoughts and ideas that you cannot possibly expect to win. However, the affection and love you have over your child will supersede all of that and you do have the ability to 'guide' your child to higher plane of thoughts. This is with the entire aim of making your child into an adult that will ultimately make sensible decisions in life, has the coping skills to get along socially, emotionally with other people. Most of all having the desire to keep growing and have goals in life.
Please do not give up on your child. If you don't address the problem early on, it will be an uphill battle that will be very difficult to change later on. You have brought the child into this world and it is your duty to see that they grow up to be strong healthy adults.
One of the ways you can guide your child is to make them creators. This is one of the most powerful tool that any parent can possess and lead and increase the child's ability to do more than becoming consumers of the social space. When I say creating, I mean to keep that curious mind of theirs growing well into their teenage life. I found that this way of working can empower the individual so they have self-worth, high self-esteem and a future to look forward to. In essence many of the self-help books indirectly profess to this.
As an example of this to become more creative, I encourage youngsters to take up a hobby or a pastime that they will enjoy, for example, painting and drawing. This hobby alone which is usually lost as we enter adulthood has the ability to re-center the brain into what we collectively think of ourselves. It has the capacity to empower us as we are creating things from our imagination. This has the ability to 'quieten' the noise all around us and to provide a deep level of experience that brings us joy and happiness. We all know that 'happiness' is the most sought after ingredient that all mankind strives for. Why don't you give it a try.
Here is the link to a drawing app that has helped me to 'quieten' the noise all around me and to help me understand more about myself and that is the perfect place to be for self-improvement.
Google Play Store - Paintology
May 16, 20201:15 am
After getting my hands on 3 (match doctor, jumpdate and plenty of fish) websites I was excited enough to explore the new heights of online dating (mean to say free online dating)
This review is a continuation of the series of reviews that I will be doing on free dating sites that are currently available online today. The previous review on Plentyoffish.com, Matchdoctor.com, and Jumpdates.com can be found here…
http://www.jumpdates.com/blog/2010/12/24/free-dating-sites-%E2%80%93-sample-reviews/
The two sites under review here are DateHookup.com and BookOfMatches.com.
Both sites are 100% free online dating websites and do not cost anything to the end-user to sign up and use their service.
Tags: bOM, BookOfMatches.com, datehookup, Free Dating Sites
April 3, 202011:05 pm
The novel Coronavirus, which originated from China, has till now claimed the death of more than 54,198 lives globally. As of now, there is no vaccine or medicine available to cure Coronavirus.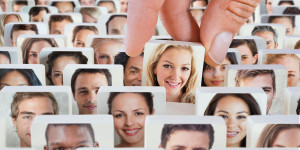 Therefore the social distancing is the only solution to contain this disease. The COVID-19 outbreak is affecting the people across the whole world.
This disease has been declared as an international emergency by the WHO. To stem the spread of this pandemic disease the government has enforced the lockdown.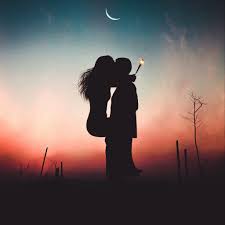 Due to this shutdown, people have stuck indoors for weeks and –out-of-home activities and social interactions have ceased too. Many people are finding COVID-19 lockdown comfortable.
But if you are among them, you need to engage in something to make this time fascinating rather than frustrating or boring. If you are feeling alone during the lockdown and want to share your feelings with someone then it is probably the best time to indulge in online dating.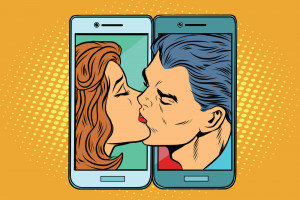 There are a lot of free online dating sites for serious relationships on the internet that can help you to find out your perfect match during the Coronavirus lockdown.
Jump Dates is one of the leading and trustable dating websites. It helps you meet local boys or girls online. You simply need to make your profile on jumpdates.com and start searching your soul mate. There is someone for everyone on Jump Dates, so stop thinking and join jumpdates.com right now.
It provides free online dating services in India and many other countries in the world. Like other fraud dating websites, there are no hidden charges on the Jump Dates; it is an absolutely free dating platform.
Whether you are a young boy/girl or a senior citizen, online dating is the best idea to make this time quite happening. There are several paid and free dating sites for people over 50. Even some dating websites are specially designed for elderly people. You can chat for hours through these websites and can enjoy virtual dates.
We understand that it is very hard to be single and it sucks when you don't have an opportunity to meet other singles. That is why Jump Dates is allowing you to communicate digitally with other singles without spending a penny.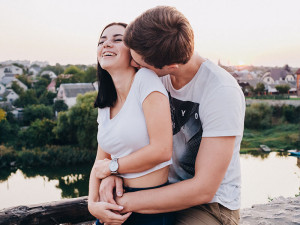 If you are looking to sign up with a nonpareil dating site then the Jump Dates is the right place to visit.
Online dating is the only way out of the tedious journey of Coronavirus shut down. So, if you have been finding it difficult to stay idle for a long period without going anywhere or without doing any fun, try out online dating at least once.
Maybe it will introduce you to your life partner, whom you have been looking for a long time.
Tags: 100 free dating sites, dating, dating site sign up, free dating sites no sign up usa
March 20, 20204:58 am
A large number of cases around the world with people contracting the coronavirus has many people worried not only about their health but also their livelihood.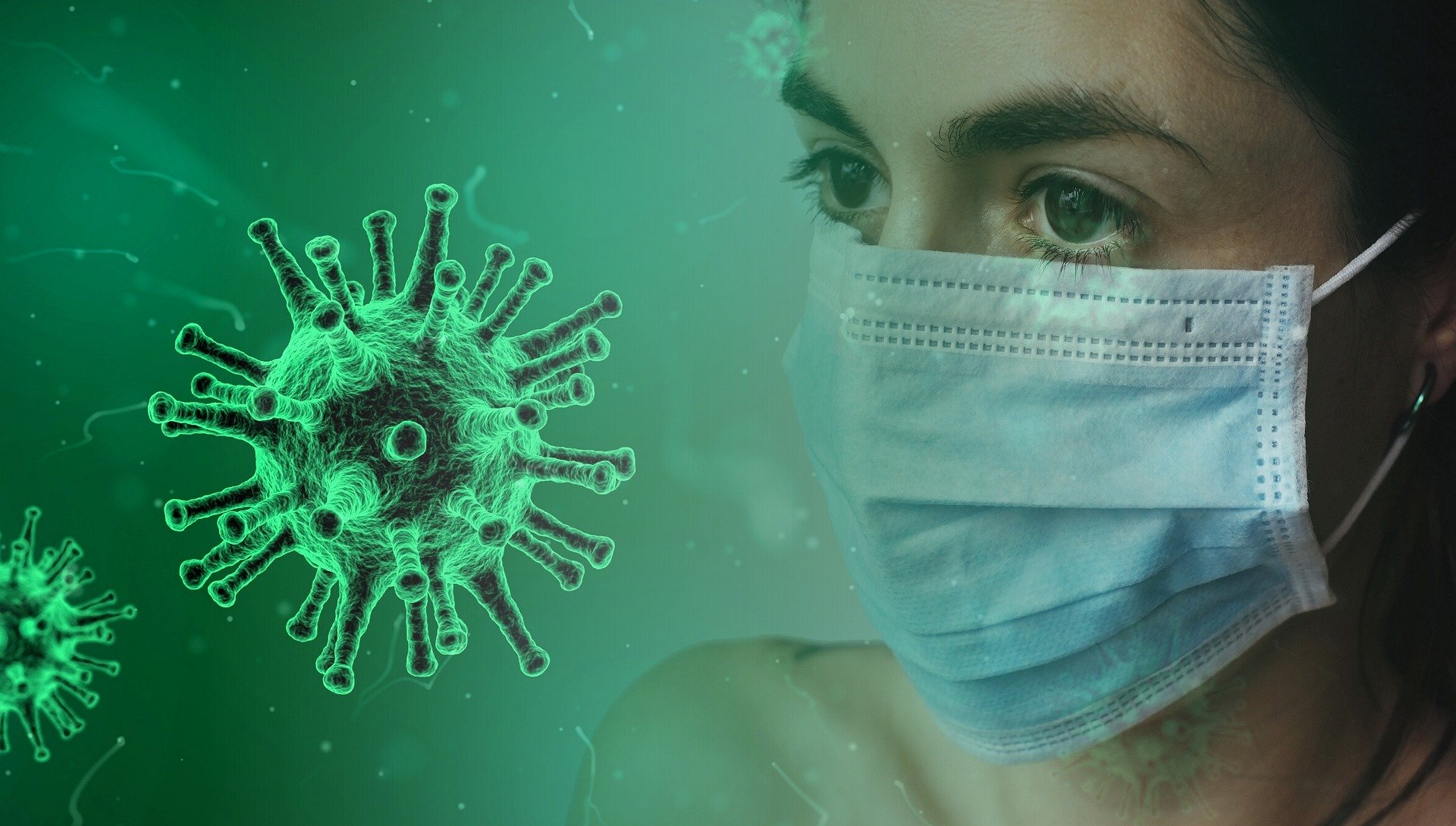 We know that the government has introduced financial measures for everyone who is likely to go penniless in the coming days and months.
In the United Kingdom, the media was quick to point out the glaring omission by the government in helping people in the 'Gig economy'.
The gig economy is the trending job market that has blossomed as a result of the boom on the internet and the technologies available for people to work independently, online and when needed.
These jobs can entail internet workers, order fulfilling, and even what was considered traditional jobs in an office behind a desk. Here are some of them:
Drivers (Uber)
Consulting Accountant
Handyman
Security Testing
Freelance Programmers
Social Marketeers
Since the gig economy has varied employer/employee contracts, these people need to be also included in the financial aid package. We suggest that you contact your local council for any help with assistance while you are forced to stay indoors due to social distancing.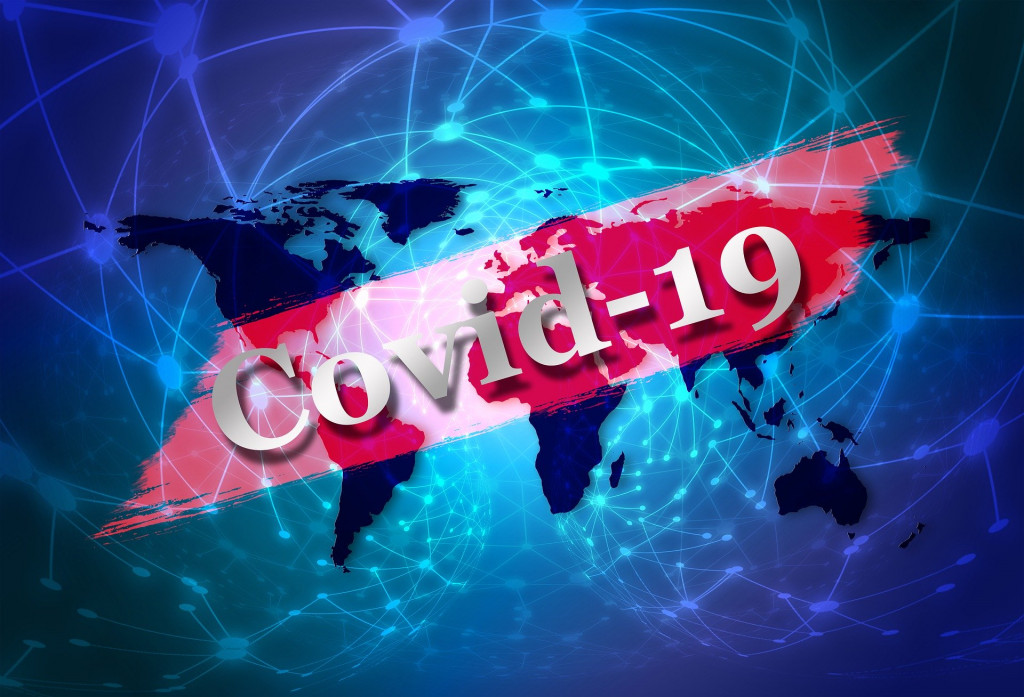 In the UK, the financial assistance will filter down from the top government all the way to counties and various boroughs and councils. We suggest you talk to your neighbors on these matters but also to remain vigilant so that you can help and support each other.
Try to keep a regular schedule as you may not be comfortable with staying indoors for such a length of time. Whilst our Italian neighbors are passing their time by singing from their balcony windows, in the UK such an act would be frowned upon. Also, the UK does not enjoy the same Mediterranean weather as Italy.
Here at Jumpdates, we are praying that we can get through this quickly and resume our normal day to day lives. Since social distancing can be a lonely affair, you can try out Totally Free Online Dating Website 2020 which is  Jumpdates.com to chat with like-minded people.
March 17, 20209:47 pm
We are always concerned with the safety and well being of all of our Jumpdates members and this is become increasingly so with the recent worldwide pandemic of the Corona-virus. We wanted to provide a few guidelines on how to go about the matter of dating as this is so critical to your well being as well as of the other person.
It has been acknowledged that the virus is transmitted through contact and also from coughing and sneezing. While the ideal option would be to meet your dating partner through online and not come into physical contact, it is not always the case with other members.
In the situation where contact is necessary, please adhere to the following guidelines. This is not an exhaustive list but a guideline to keep your safety in check as well as your partners.
Preemptive Approach (when no symptoms of the virus is present):
In this situation, it is absolutely essential that you take measures to avoid the spread of the virus or contract it. Note, that we are trying to minimise the spread of the virus.
Keep a safe distance from other people when going out i.e in shopping gatherings. If you are about to cough/sneeze, use a handkerchief and do not expose this to other people.
Wash your hands immediately, if you have come into contact with your mouth. Washing hands is a 20 seconds affair, so please do not ignore it.
Remember, the virus can be attached to objects that are touched by infected people and it is imperative that you may transmit the virus unknowingly.
If you suspect that someone else is affected, please do everything you can to support that person. Most importantly, help the person to keep in isolation from others to stop the virus from spreading. If the person is in the same household, try to keep your distance from the person, ideally you want to situate the person in one room.
Make sure to keep your distance and always keep your hands clean if you have come into contact with that person or any objects that they may have touched.
Remember, if you become infected from the carrier person, you will very likely pass this onto another healthy person, through contact, sneezing etc.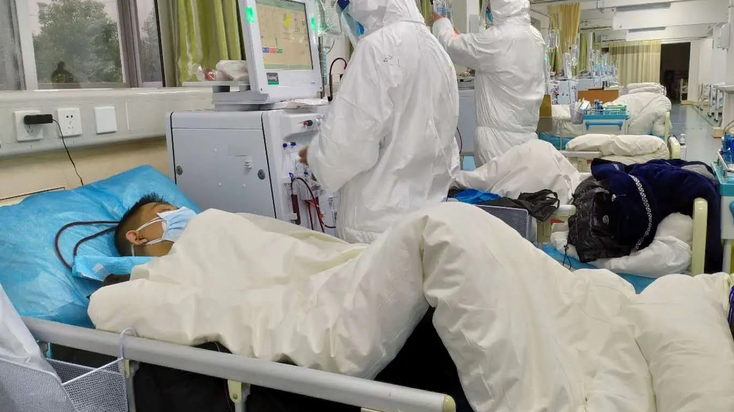 You are affected: (when you have symptoms of the virus):
Self-isolate immediately, so as to prevent passing to other people. This varies from 7 days minimum to 14 days.
Stay in your home and let other family or friends help you with all matters of eating, cleaning etc. You will likely have continuous coughs and a fever, so it is imperative that you stay away from other people as much as possible. If your condition becomes worse and not better get immediate intensive care from medical professionals.
We hope this helps you somewhat and pray that we all go through this difficult times as soon as possible.
Tags: 100% free dating websites, best free online dating sites, dating, dating sites for free, free online dating, jumpdates, online dating sites, Totally Free Dating Website