Posts Tagged '100% free dating websites'
Tuesday, March 17th, 2020
We are always concerned with the safety and well being of all of our Jumpdates members and this is become increasingly so with the recent worldwide pandemic of the Corona-virus. We wanted to provide a few guidelines on how to go about the matter of dating as this is so critical to your well being as well as of the other person.
It has been acknowledged that the virus is transmitted through contact and also from coughing and sneezing. While the ideal option would be to meet your dating partner through online and not come into physical contact, it is not always the case with other members.
In the situation where contact is necessary, please adhere to the following guidelines. This is not an exhaustive list but a guideline to keep your safety in check as well as your partners.
Preemptive Approach (when no symptoms of the virus is present):
In this situation, it is absolutely essential that you take measures to avoid the spread of the virus or contract it. Note, that we are trying to minimise the spread of the virus.
Keep a safe distance from other people when going out i.e in shopping gatherings. If you are about to cough/sneeze, use a handkerchief and do not expose this to other people.
Wash your hands immediately, if you have come into contact with your mouth. Washing hands is a 20 seconds affair, so please do not ignore it.
Remember, the virus can be attached to objects that are touched by infected people and it is imperative that you may transmit the virus unknowingly.
If you suspect that someone else is affected, please do everything you can to support that person. Most importantly, help the person to keep in isolation from others to stop the virus from spreading. If the person is in the same household, try to keep your distance from the person, ideally you want to situate the person in one room.
Make sure to keep your distance and always keep your hands clean if you have come into contact with that person or any objects that they may have touched.
Remember, if you become infected from the carrier person, you will very likely pass this onto another healthy person, through contact, sneezing etc.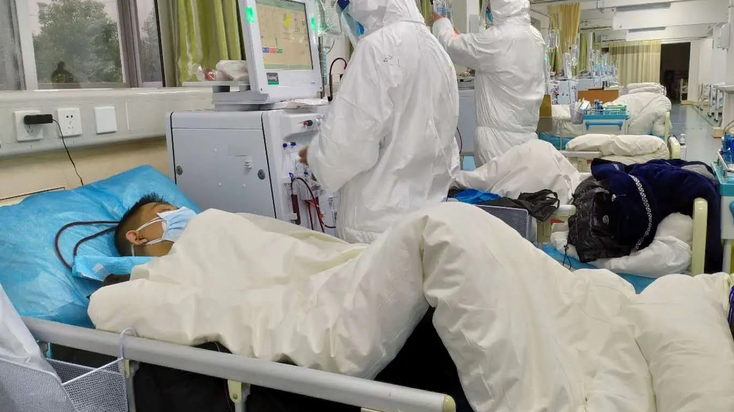 You are affected: (when you have symptoms of the virus):
Self-isolate immediately, so as to prevent passing to other people. This varies from 7 days minimum to 14 days.
Stay in your home and let other family or friends help you with all matters of eating, cleaning etc. You will likely have continuous coughs and a fever, so it is imperative that you stay away from other people as much as possible. If your condition becomes worse and not better get immediate intensive care from medical professionals.
We hope this helps you somewhat and pray that we all go through this difficult times as soon as possible.
Tags: 100% free dating websites, best free online dating sites, dating, dating sites for free, free online dating, jumpdates, online dating sites, Totally Free Dating Website
Saturday, July 16th, 2011
Although we may say that love and dating is free, this is true up to a certain point. This isn't designed to sound cheap. Love is definitely a priceless gift that we can all give and receive as well. The best thing is we can search for love on free dating sites and not spend a dime during our online dating pursuits. The good news is that a great deal of relationships have started online. With the advent of the internet times have change drastically. You end up opening yourself to a new world of experiences that were once never possible. It also gives you the chance to figure out what a person may be like and even look like before meeting in person. Of course, this eliminates any embarrassing and awkward moments.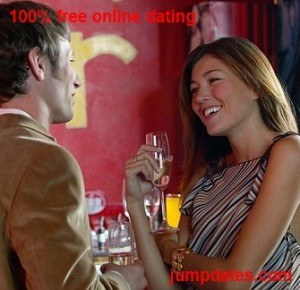 So, to an extent you can say that love and dating is free. Online dating offers a great alternative to the norm and definitely appeals to many of us who are either shy, been unlucky in finding a date the traditional way, or simply don't have the resources and time to socialize enough during the week. Either way, you would never end up with the choice that you do have from free dating sites. Another advantage is that it allows you time to date at your own pace without any added pressure. That's one of the main reasons why there are so many singles on dating sites. Just keep an open mind and you will realize that potential of taking the virtual route to find someone special.
Tags: 100% free dating websites, browse dating sites, love and dating is free, top free dating sites 2011
Tuesday, July 12th, 2011
On some occasions, humorous dates can save your day and help you on a date. Good looks or a beach body aren't what every woman looks for in a man. A guy with a good sense of humor has a much better chance than a Brad Pitt look alike with no sense of humor at all. When there is humor you can expect your date to feel relaxed. However, remember there is a fine line you need to draw when it comes to humor. Don't overstep that line or else you will land up with no date at all. Humor is a great way to develop an intimate and trustworthy relationship, so do believe in humorous dates. They do work. And, you don't have to be a Seinfeld or Russell Peters. That's for the stage. Not for a real date.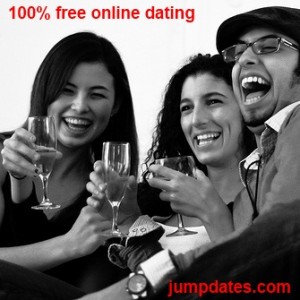 A person with a good sense of humor comes across as confident, attractive, and, of course, a pleasure to communicate with. This is a woman's point of view, guys, so do take note. A hearty laugh on your date will definitely have her looking forward to the next date. Just don't be under the impression that humorous dates give you the liberty to poke fun at your date all the time. That won't work either. You are dealing with someone on an emotional level here, so tread carefully. It is fun to joke about things but don't make them personal or sound too indecent or obnoxious. Make an effort to balance it out.
Tags: 100% free dating websites, best free dating sites 2011, humorous dates, top free dating sites 2011