Posts Tagged 'datehookup'
Wednesday, March 14th, 2012
Google alert is a good way to get the latest news on the web for your chosen topic of interest. Online singles can certainly choose free dating alerts on Google to keep them up to date with the online dating scene. Google being the king or as the giant as some would like to call it, has the word crunching power for this type of information.

However, recently Google alerts on free dating has gown down when it comes to quality. For example, how about a website giving info about why to join adult dating site or a Yahoo answer making the headline of Google alerts where a teenager asks "What online dating sites are there for people under 15 in Singapore?" Google alert on
free dating
reached a very low today on 14th Match 2012 Google alert make news of a forum thread on known dating site (Datehookup) where members posted that datehookup is the best free dating destination.
Related Article - How Location Affects Single's Google Search for Totally Free Dating Sites
Oh, come on! We all respect Google for its accuracy and they must have some criteria or algorithm to pick the content before making them as a part of a free dating alert. I may be ruthless with Google as there is every possibility that there is no quality content being created in the dating community. Not sure what is the story behind this but the fact remains that Google should reevaluate and rethink their Alert algorithm before sending out free dating alerts.
Tags: datehookup, Free dating, free dating google alert, Free Dating Google Alert Sending Scrap News or Lack of Quality Content, Google Alert
Tuesday, January 4th, 2011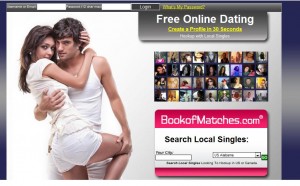 Searching pattern and getting results – 2
Overall rating – 2.5 + 1 (This is for extra features added) = 3.5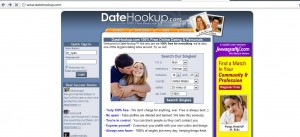 -->
This article offers a detailed look at two free dating sites; DateHookUp.com and BookOfMatches.com. Both sites have similar features and functionality and are fun to use. Check out our rating for these two sites..
Read full article