A few serious Online Dating Tips for Men
When it comes to online dating tips for men there are plenty of things a man needs to heed. Guys, you need to take it as a learning experience just like you would many other things in life. That's why we often call it the dating game. Does that ring a bell? Now, the first thing to do is get your profile and photo right. The better the photo the better your chances of meeting up with Ms. Right. A clear face shot with a smile is all it takes. No one is asking you to pose against a 1000cc motorbike or red hot Ferrari. That's what most men end up doing and most women hate. Of course, there will be a time when she will ask to see more. Even then make sure they are decent pictures and not false poses.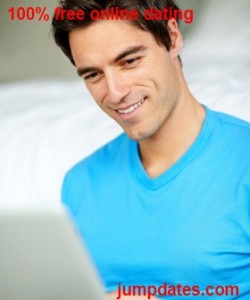 Next on my list of online dating tips for men is to avoid wasting time on profiles of people who haven't logged in for more than two weeks. This could purely be a waste of time. Simply move on to the next profile. Of course, one of the favorite online dating tips for men is to add interesting profiles to your hotlist so that there is no confusion later on. The good thing is that the lady will be intimated about you putting her on the hot list. Sounds exciting enough, doesn't it. And, never make the mistake of asking for her phone number in your initial email. That's one of the biggest blunders that make you come across as being ungentlemanly. Be the gentleman that you are.
Tags: best totally free dating sites, dating site, free dateing online, online dating tips for men