Key Points to Consider for Online Dating Sites in 2013
Now that 2013 is upon us, many of us are making New Years resolutions and looking on optimistically ahead. Finance is an important factor for many people and they will be eager to get the most from their money. This will be critical to many online businesses where their survival depends on the revenue and traffic from its users. Just because you have a mighty online presence won't guarantee you continued success into the future. Look at the turbulent times of Zynga where it started with a formidable position in the online gaming world and is now holding on to it's dear life.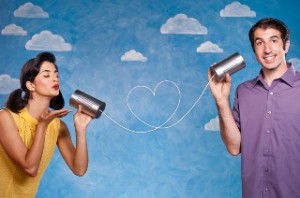 Many of the online dating sites have adopted the incremental changes and improvements from year to year and this seemed to have worked. However, the popularity of smartphones has introduced a slow shifting traffic of internet users to these devices. This trend will continue to increase into 2013 and we may see a big spike in internet traffic for those smaller devices. Online dating sites will need to pay more attention to this traffic and tailor their websites to this audience. Apps will be important but optimized mobile-friendly sites will be critical for these users to have a good experience where they are likely to come back the second time. This means an even 'smaller attention span' where online dating sites engages the user to achieve a few specific goals such as a sign-up.
The continued popularity of the tablet will require online sites to optimize for these devices too. The use of fingers as opposed to the mouse implies more 'sweeping' actions for navigating around the site as opposed to clicks. No doubt we will see a bunch of companies who will be offering tools to the webmaster to support this kind of functionality on their site.
Payment gateway is an important and essential tool necessary for many of the online dating sites. Many online purchases are shifting towards the newer mobile devices and webmasters need to be aware of this and support seamless payment systems for their users. Many companies are jumping towards one-click payment systems but the companies that will really shine in 2013 are the ones who already have a huge base of users such as Paypal. Google Wallet is expected to introduce many new features to make online payments a breeze but they need to convince users to use their system.
Along with a winning user-interface of the online dating site that will support all these multiple devices and easy to use payment option they will also need to improve the infrastructure of their back-end systems. New features and ease of use can also introduce increased complexity to the infrastructure of the systems supporting it. The solution of cloud can ease some of this overhead of management and maintenance but can bring its unique sets of problems. For example, the recent outage of the Netflix streaming services in Christmas of 2012 provided by the Amazon Cloud Services.
Important and critical decisions need to made for owners of online dating sites in 2013. The changing dynamic world of the internet devices along with users shifting behavior on how they interact with online services and websites will be key points to be considered.
Tags: dating trends on 2013, mobile dating site, online dating