Rise, Fall and Trends of Dating Sites in 2012
Year 2012 has gone and the world is in 2013, the world of online dating has seen so many ups and down last year. Sites that has climbed the world of online dating by making fast progress in early months of 2012 was not in the list or we can say that out of Google ranking by Dec 2012.
Sites like Sixsingles.com and datingfriend.net and was on the top of Google searches have vanished when Google refined their ranking algorithm for artificial SEO and they don't even appear in the top 100.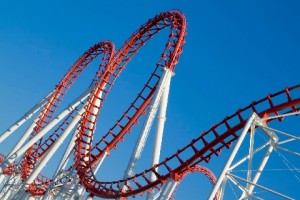 On the flip side India has come to age as the younger generation wanting to get into the online dating scene like twomangoes.com, Date IITians and stepout.com which are getting very popular in the Indian subcontinent.
However, in the midst of Google slashing the rankings for many dating sites, some sites enjoyed tremendous growth such as POF.com, Datehookup, okcupid, mingle2 and Jumpdates. It seems that whatever these sites were doing in 2012 was looking very good in the eyes of Google and as such these sites benefited.
The mobile dating app trend that started in year 2011 has peaked to new heights in 2012 and all the major players launched frequent updates of their app to increase user experience. Year 2013 is the year when we will see more competition in this area, don't out on the article What's in Store for Free Dating Sites in 2013.
Tags: dating sites, dating trends, jumpdates, mobile dating