The Appeal Of Online Dating is much brighter when you date safely
The appeal of online dating can be more exhilarating when you learn to date safely. One of the aspects of online dating is that most people think with their emotions in the quest of meeting someone nice. This could be dangerous, just like offline dating, where you may ignore any warning signs and start trusting someone too quickly. It doesn't matter how well you think of a person after reading his or her online dating profile. Safety must always be a priority. Much of the appeal of online dating is with free dating sites today. However, make sure you choose a reliable site that has been in existence for a while. There are sites like jumpdates that have a large, active dating pool, so it would be prudent to search for similar sites.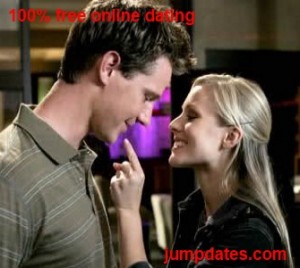 While on the subject of safety, do not hand out personal information in the initial stages of being contacted. Common sense will tell you not to reveal your phone number, personal email id, and even your surname or work spot. Leave all that for later. Get to know each other better and see how your first real date works out before taking the next step. If someone gets pushy and insists on information it is easy to refuse and block that person from contacting you. Much of the appeal of online dating lies in the anonymity it offers. Of course, you need to enjoy your time dating online. With a few safety precautions your task is much easier.
Tags: appeal of online dating, free date sites, freedatingsites, shyness