The case of Men Versus Women when it comes to dating profiles
There are plenty of differences when it comes to men versus women in the world of dating. Now, we all know that the two are actually poles apart but that what's brings about the attraction. Sometimes fatal, but very often, exhilarating. The point is that we all need a partner and if you want to put yourself in the spotlight when dating online then the first step is to get down to posting a decent profile. When it comes to men versus women profiles you will find a vast difference at times. Your profile is your sales pitch and a good profile is what you should strive for. You must have a mental list of what you are looking for in a serious dating partner. A very lengthy profile will improve your odds of being discarded by someone who could potentially be your true partner.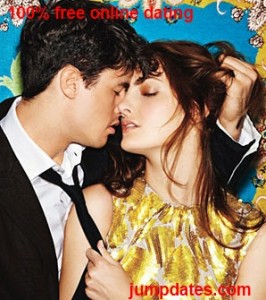 When you do read other people's profiles it isn't hard to notice one that stands out. This should be your objective when you build your own. A profile with a pretty or handsome face is not what will capture the attention of someone serious about dating. It has to be backed up with an interesting profile that isn't just one or two lines but not ten thousand words instead. This is one difference you may notice when it comes to men versus women. The key is to express a few important details about yourself and that's about it. A lot of your competition may be positively insane. But, hey, that's good for you.
Tags: dating sites, jumpdate.com, men versus women, singles club