Dating Site Review – Minglemonkee.com
Look and Feel
A very simple and professionally designed dating site in UK which makes it possible to find precisely the person you are looking out for. A clean home page that tells you what is in store for you. Fast loading, easy to navigate and a relaxed feel this site offers. It gives you positive vibes that you will find the one that your heart yearns for!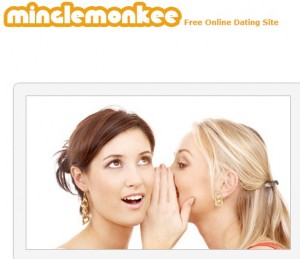 Registration Process
Requiring only two minutes to register, minglemonkee.com opens up the biggest platform to find a right date right from the comforts of your own home or office.
Choose a display name and password. The password must be minimum seven characters and a maximum of twelve characters. Type your email which will not be displayed or shared with anyone and your privacy will be maintained. . Your date of birth is required to calculate the age and the date of birth details will be kept private.
Other details required are county, town, postcode, gender, marital status and interest in men, women or both. Specify the relationship you are looking for like marriage, email, chat, long term, dating, friends or intimate encounter and you must upload an image to complete the registration. This site is only for residents of United Kingdom.