Returned 12 results for 'Category: Successful Love Stories'
Thursday, January 24th, 2013
Celebrities are always in the limelight and most are sought after by the general public. Though celebrities get a high being surrounded by their fans, there are moments when they need to relax and unwind. Being a celebrity becomes stressful as one has to maintain a mindset and mood that may contradict what the brain actually thinks.
Celebrities are usually on the move. Hollywood celebrities, singers, performers or sports celebrities are constantly traveling. They do travel with their spouse or partner most of the times. When compelled to travel alone, most of them choose to date a companion who is referred to as an 'arm caddy'.
Celebrities hire a companion to provide companionship and comfort when they are in the limelight. The stress of a game or stage performance or the shooting outdoors takes the toll on the celebrity. When in public view they are surrounded by fans, returning to the hotel the loneliness and boredom sets in which increases stress and leads to depression. Aside from bodyguards, a companion keeps that depression away and ensures that the performance of the sportsperson or actor is not affected during the highly electrifying game or shooting the next day.
Related Article - What must it be like to a date a famous celebrity?
An arm caddy is an unknown companion to the celebrity who is envied for this glam position. Most celebrities are spotted with an arm caddy these days offering a new profession for the public.
Related Article - Top Celebrity Romance of 2012
Tags: dating dummies, love
Friday, December 28th, 2012
It's not a common practice when celeb's rediscover their love after getting separated or staying apart but there are a few in 2012 that are fortunate. Jumpdates has news of those who fell in love again with each other.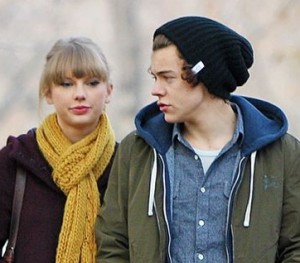 Taylor Swift and Harry Styles
This pair of singers-songwriters and the X-factor finalist are staying away from each other after spending a romantic ski trip - thanks to their prior commitment. But now the wait seems to be over as they are planning to meet down under.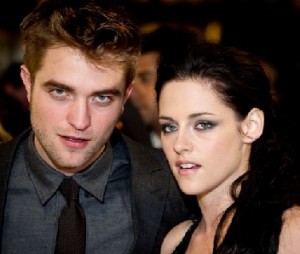 Kristen Stewart and Robert Pattinson
After the high voltage scandalous drama of Kristen and British director Rupert with pictures of PDA meet-up, this couple is back together leaving behind all their differences. However, can Robert get his mind away from those pictures that are still in the public domain. Anyways we hope best as Kristen Stewart made the recent statement that their relationship is stronger then ever.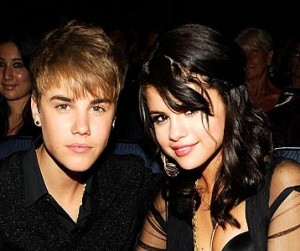 Selena Gomez and Justin Bieber
Thanks to Taylor Swift there were rumors about the breakup of Selena Gomez and Justin Bieber. How could she do it being the best friend of Selena? But, the young duo was spotted kissing in Salt Lake City airport and that was enough to shut all rumors.
Tags: celebrities, dating, love, relationship
Thursday, December 6th, 2012
Every person dreams of a fairytale romantic life. Top celebrity successful romances of 2012 can be an interesting aspect for us to find out the secret of successful relationships despite the high pressure they face in their daily lives.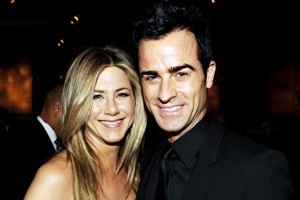 Jennifer Aniston and Justin Theroux spent a romantic summer vacation in Europe and announced their love affair in August.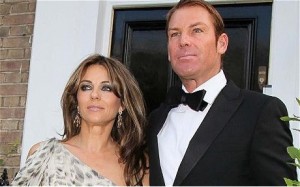 Elizabeth Hurley was surprised when Shane Warne proposed to her at the Alfred Dunhill Links Championship. The couple is happy together and is in no rush to exchange wedding vows.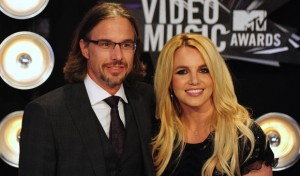 Jason Trawick proposed to Britney Spears after two years of dating. The couple is planning a Southern style country wedding.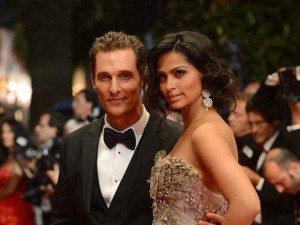 The American actor Matthew MacConaughy and Brazalian model Camila Alves has been a happy couple since 2007 and have not yet set a date for their wedding.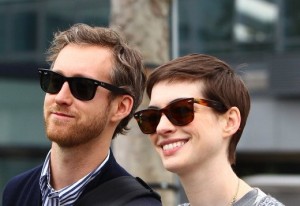 Anne Hathaway and Adam Shulman got engaged after three years of dating. Their fairytale continues with their planned wedding in New York.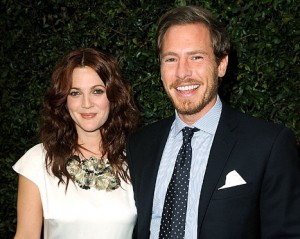 Drew Barry more and Will Kopelman tied the knot in California. The chemistry between them is amazing and the glow on their faces are clearly evident.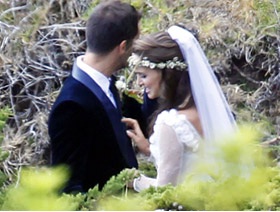 Natalie Portman and Benjamin Millepied married in the Jewish tradition under the twig chuppah. The celebrations took place on a cliff overlooking the waters with Natalie wearing wildflowers in her hair.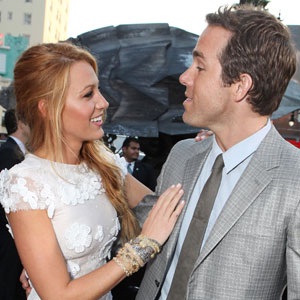 Ryan Reynolds and Blake Lively surprised most by tying the knot in Charleston, South Carolina after a year of dating.
Probably it's the cute and funny side that keep romantic relationships alive.
Tags: celebrity dating, Celebrity romance, top celebrity romance 2012
Saturday, April 14th, 2012
Hollywood – It's the place which you can call the divorce capital of the world, where marriages has to suffer against stardom. But, there is couple who is giving us an example by showing the maturity and stability of their relationship from past 7 years. Yes, I am talking about Brad Pitt and Angelina Jolie. They are finally engaged however, it's not decided when they will exchange the wedding vows.
Their relationship is a perfect example for online singles that look for their match on free dating websites and keep going through profiles and never able to make up their mind to go on a real date and start a relationship.
Free dating websites, mobile dating app. and social networking sites have created ample opportunities for online single for their perfect match in the comfort of their own home. What's required is a will and an effort from online singles to take the first step to start a relationship. No matter how advanced the technology has become, what still counts in your relationship is love, trust, clear communication and understanding.
We wish all the best to Brad Pitt and Angelina Jolie as they enter a new phase of their life and hope they continue to love each other as in the past and yes don't forget their six children who seem to be ecstatic about their engagement.
Source - http://www.dailymail.co.uk/tvshowbiz/article-2129428/Angelina-Jolie-engaged-Brad-Pitt-proposes-custom-engagement-ring.html?ito=feeds-newsxml
Tags: After Living Together For Seven Years – Relationship "Just Started", Brad Pitt and Angelina Jolie, divorce capital of the world, engaged, free dating websites, relationship
Friday, February 17th, 2012
The hottest couple right now in Hollywood Angelina Jolie and Brad Pitt enjoys their love life and parenthood. Just like the variety found in a wardrobe couples also have different properties not only in United States but also in other countries around the world such as England, Italy and France. Need to call them to get the accurate stats, just kidding.

Both of them are the successful Hollywood stars and don't require any introduction even in many parts of the world, it's just that their name is enough as they carry the charisma wherever they go, Angelina Jolie. They met on the set of Mr. and Mrs. Smith this was time when Brad Pitt was in the headline news for ending his 5 year old commitment with Jennifer Aniston. Soon after the divorce with Jennifer Aniston in April 2005 the love of Brad Pitt and Angelina Jolie was very much a public affair and was spotted enjoying their Vacation at the beach in Kenya. This was not the only relationship that failed for Brad Pitt as he dated his co-star in the movie Seven for three years. Angeline Jolie was also in search of her true love before this and she too has a history of failing relationships. She was involved in a serious relationship with her boyfriend of two years and when they brokeup it ignited her passion again for her acting career. Jolie was involved with her co-actors as this would lead to romance, but she got married to actor Billy Bob Thornton on 5th May 2000. But three years down the line they found that they were not made for each other and their divorce took place on May 2003.
After facing some storms in her previous commitment the couple has decided to live together to see whether their relationship is going to work? Their early days were difficult as Angelina was blamed of being a catalyst between Brad and Jennifer which led to the divorce between Brad and Jenifer. This allegation was condemned by Brad and Jolie. Jolie said that she can not do such thing and could not see herself in the morning. Probably as her mother was cheated by her father when she was only one years old.
It seems to be that early parenting was the key for lasting relationships, which is certainly now in their love life. When they started living together they were already a parent for Maddox. Angelina adopted Maddox from Cambodia, while shooting for "Tomb Raider" and when she committed to Billy Bob Thronton, they adopted a daughter Zahara from Addis Ababa, Ethiopia. But going for their biological child gave a lot to talk about in their relationship and was visible with freaky articles putting question marks on their relationship. To shut all these media hype Jolie gave birth to a daughter Shiloh Nouvel. In 2007 they adopted a son Pax and soon Jolie gave good news at Cannes festival that she is expecting twins.
Angelina Jolie and Brad Pitt sets the perfect example of couples around the world that it's not only the commitment that keeps you together but it's the love that works as cohesion. Both Angelina and Brad were unfortunate in their early relationship, but now with seven years of long relationship it's like they finally found the "Love of their life". The big question is when they are going to marry? Well this also seems to be on the cards as many celebrity websites published that they are going to marry this summer in France.
Source: Angelina Jolie and Brad Pitt Planning Wedding in France
Tags: Angelina Jolie and Brad Pitt…Find perfect Match in Their Life, Brad and Angelina find the perfect match in their life, Brad Pitt and Angelina Joie, Love life of Brad Pitt and Angelina Jolie