Returned 5 results for 'Category: Dating Help for Single Parents'
Saturday, August 27th, 2016
Many of our jumpdates members are well educated as can be see by the audience and visitors measured by well known statistics sites such as google trends and alexa ratings. Just visit these sites to see how jumpdates.com attracts the types of audience.
Often, our members are looking for ways to self-improvement and self-development because they are aware of how important these are to attract the right partner in their lives. In that vein we have written hundreds of articles on this subject in our jumpdates blog. We have reaffirmed the importance of this quality from sources around the web.
Recently we have reviewed the popular book by Benjamin Spock on 'Dr Spocks baby and Child Care' - 9th edition. Although it talks about the birth of child and parents expectations etc. However, we could not help and marvel at some of the statements made early in the book which talks about how parent's treat strictness and permissiveness in order to bring up a child. This section alone warrants a read by every adult as it has profound implications in the way we grow up as adults.
If you get a chance please read the section on page 48 '74. Parents who become confused with new theories' which basically talks about how some parenting choose to bring up their children based on how they were brought up as a child. This is a must reading as it will provide you with insights to your thinking and help with self-improvement.
As mentioned before in our numerous blog posts, there are many reasons why we choose to behave the way we do and this largely stems from our upbringing. Dr Spock talks about how some of us can 'change our theories' from the ones we have been taught by our parents. How we do this has huge repercussions on the way we behave and how we expect to parent our own children. Just to give you an example, if we choose to give more permissiveness to the child based on our harsh and strict upbringing, we may be doing injustice to the child. The feelings of resentment my grow with time as you give in to the child on every whim which is not what you intended. What Spock indirectly says, is to bring a balance to the handling and upbringing of the child.
Dr Spock does not discourage strictness in bringing up a child but when it is done with overbearing harshness, chronically disapproving and make no allowance for the child's age and individuality then it can be harmful. However, this line alone indirectly shows the personality of the adult and if we lean towards that kind of upbringing we really need to reach within ourselves and change.
Brought to you by the ThinkTank Labs of Jumpdates.com
Tags: improving oneself, self development, self-help, self-improvement
Wednesday, May 9th, 2012
Everyone wants a loving partner and life long relationship. But, all are not lucky and after getting separated, life of a single parent becomes very busy as they have to play a dual role of a caring parent at home and a daring individual professional at the workplace. This makes single parents very busy and some tend to neglect their own love life.

According to the stats provided by the U.S. census bureau in 2009 about 84% of the mothers and 16% of fathers are single parents. This is surpassing as males are financially more stable than females. This is a different topic and we might discuss this on some other day. The world with broken heart can look ugly which empties the love factor from you heart and from the mind and you don't want to relive the same experience.
Taking a bit of time off from dating will be a good idea in an ideal situation but, denying the need for mental support that only your partner can provide is not right. Apart from this mental need every individual also has a physical need.
Join Jumpdates – 100% free dating sites going strong from the past 12 years and find the perfect dating partner that turns out to be your life soul mate.
Tags: dating for single parents, jumpdates, life long relationship, single dad, single father dating, single moms dating, single mother, single parents, Why Single Parents Struggle in Starting Dating Again
Thursday, July 7th, 2011
Thanks to the internet single parents also have a chance to begin dating again. There are many single mums free dating sites with thousands of members looking for a second chance at love. The important thing for a single mum is to determine when to begin dating and the manner in which you initiate the process of letting someone special into your life. One of the major issues to deal with but not until you meet up with someone who appears to be the right kind of man is the kids. There will be a time when they need to know although not in the initial stages. The first thing is to find the time. Work, children, and housework demand plenty of time so you need to work around a schedule where you can start dating again without any hassles.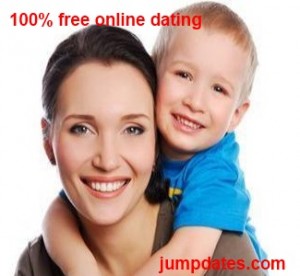 On the good things is that single mums feel more confident the second time. And, there are so many women to prove that point. This time it isn't the pressure to get married or the longing to be loved. Most single mums are mature enough to handle various situations, which is why you don't have to worry too much of dating again. Besides, you know exactly what you want in a partner and will make the effort to find someone truly compatible. However, make sure you sign up with a reliable single mums free dating site. Research shows that single mums who date again are happier and less frustrated than unmarried women. Sounds great, doesn't it.
Tags: best totally free dating sites, dating site, free dateing online, single mums free dating
Tuesday, June 7th, 2011
As a single mum there will come a time when you want to starting dating again. This time around dating is much different. It is more about finding the right partner than merely hooking up with someone. The online route is the best way to start dating again. Many sites are dedicated to dating for single mums. Remember you need to be prepared in many ways. If you have kids then they need to know about your intentions at some point. Before that, make sure you are ready to enter the dating scene once again. You could explain your thoughts to the kids and be open with them. You will be surprised at the reduced chances of hostility in the air, which is normal with kids in the initial stage.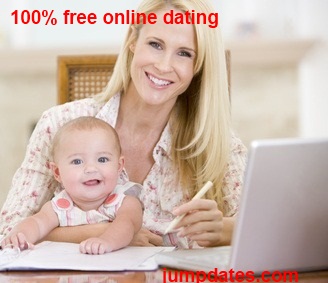 When it comes to dating for single mums free dating sites are a good option to start your search. Just don't be obsessed about finding a man. Rushing into a relationship is not what you want, which could jeopardize your role as a single mum. You are more likely to attract the attention of the right man when you don't come across as needy or desperate. Use the chat room and email to your advantage and get to know as much as possible about your potential date. There are many sensitive issues when it comes to dating for single mums so you will want them ironed out early on with your dating partner. However, don't remain overly focused on the kids. You need time to yourself and the chance to enjoy dating once again.
Tags: Dating again, dating for single mums, dating scene, dating site, kids, potential date, relationship, Single mum Dating, Single Mums
Sunday, June 5th, 2011
Single parents deserve every chance at loving once again. For us who are part of this growing statistic, it isn't about dating again. We ought to seek to find new friends, whether male or female, not dates. This means looking for a partner that will enrich your life as well as the kids. There will be so many new experiences and activities to look forward to. When it comes to dating for single parents there are a number of sites that cater to this niche. And, without doubt, there are many on single parents on the free dating sites. It is important to keep your kids in the spotlight even when you register on a dating for single parents site. Your children ought to be included in your plans at some point of time.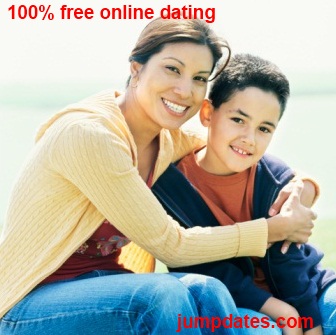 Keep your lines of communication open when you do begin to date. Of course, they don't need to be involved in the process of choosing a partner on a free dating site. There will be a time when you want to break the news to them. Just make sure you specify what you want in a partner when you build your online dating for single parents profile. The key is to enter into the dating scene slowly. You need time to nurture a new relationship so use the chat room and email on a free dating site for a while before you even think of the next step. This will also help you find out how mature and patient your prospective match really is.
Tags: dating for single parents, dating sites, jumpdate.com, singles club