Posts Tagged 'dating site'
Thursday, July 21st, 2011
When it comes to online dating tips for men there are plenty of things a man needs to heed. Guys, you need to take it as a learning experience just like you would many other things in life. That's why we often call it the dating game. Does that ring a bell? Now, the first thing to do is get your profile and photo right. The better the photo the better your chances of meeting up with Ms. Right. A clear face shot with a smile is all it takes. No one is asking you to pose against a 1000cc motorbike or red hot Ferrari. That's what most men end up doing and most women hate. Of course, there will be a time when she will ask to see more. Even then make sure they are decent pictures and not false poses.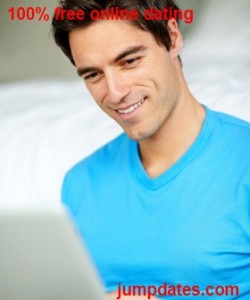 Next on my list of online dating tips for men is to avoid wasting time on profiles of people who haven't logged in for more than two weeks. This could purely be a waste of time. Simply move on to the next profile. Of course, one of the favorite online dating tips for men is to add interesting profiles to your hotlist so that there is no confusion later on. The good thing is that the lady will be intimated about you putting her on the hot list. Sounds exciting enough, doesn't it. And, never make the mistake of asking for her phone number in your initial email. That's one of the biggest blunders that make you come across as being ungentlemanly. Be the gentleman that you are.
Tags: best totally free dating sites, dating site, free dateing online, online dating tips for men
Saturday, July 16th, 2011
Dating free is great but that doesn't mean you need to be a cheapskate and avoid paying up when you go out on a real date. The freebies begin when you register on a free dating site like jumpdates. That's why I consider that free is great. So, why would I want to join a free dating site. To begin with, I have a wide choice of singles to choose from. There is no way you could find a cross section of society no matter how often you tried to socialize and hit the pubs and nightclubs in your town. However, if you are looking for instant gratification then you are in the wrong place. Dating online requires a lot of patience. You cannot expect to find someone to date overnight. For those of us who cannot afford to shell out hard earned cash, free dating sites are the ideal choice.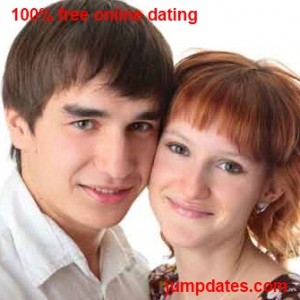 You have a host of services which includes chat rooms, email exchanges, instant messages, photo sharing, video sharing, and much more without being asked for your credit card. Besides, you don't have the hassles of membership renewals and rushing to find someone just because your membership is about to expire. On free dating sites you can take your time. That's why I love saying that free is great. Of course, that leaves me with plenty of cash to spend on my first real date. There is a site for everyone who is looking for that special someone. So don't hesitate if you haven't joined the online dating scene as yet.
Tags: 100 free dating sites, best free dating sites 2011, dating site, free is great
Tuesday, July 12th, 2011
The idea of dating abroad does happen to cross the minds of many single men and women. However, it does take a lot of maturity and patience to handle a long distance relationship. Of course, there are thousands of people waiting to make a connection with someone in another country for numerous reasons. That's the beauty of dating online, you really have a chance to expand your horizons when it comes to finding a partner. For the most part, dating abroad requires you to be honest, trustworthy, and willing to do whatever it takes to maintain a healthy relationship. In reality, you won't be jumping on the first plane out of the country or won't expect your potential date to do so either. So, you need to be ready for the long haul.
The main objective when dating abroad is to spend time getting to know each other on different levels.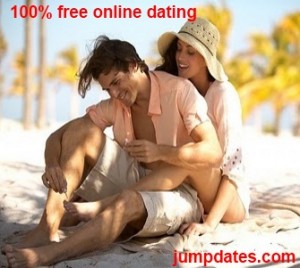 Building a level of trust is most important. That's the key thing to aim for in a budding relationship. Don't get involved in any financial dealings unless you won't feel the pinch if things do not go well. Spend time sharing what you do on a daily basis, much like you would produce notes for your diary. Just make sure you join the right type of free dating sites that offer you chat rooms, email exchange, and instant messaging without costing a dime. Long distance calls could get really expensive. Take your relationship one step at a time and you will find dating abroad more fruitful.
Tags: 100 free dating sites, best totally free dating sites, dating abroad, dating site
Thursday, July 7th, 2011
Thanks to the internet single parents also have a chance to begin dating again. There are many single mums free dating sites with thousands of members looking for a second chance at love. The important thing for a single mum is to determine when to begin dating and the manner in which you initiate the process of letting someone special into your life. One of the major issues to deal with but not until you meet up with someone who appears to be the right kind of man is the kids. There will be a time when they need to know although not in the initial stages. The first thing is to find the time. Work, children, and housework demand plenty of time so you need to work around a schedule where you can start dating again without any hassles.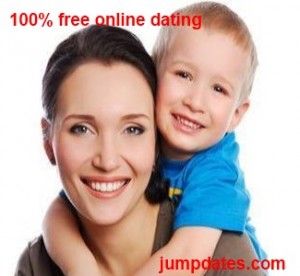 On the good things is that single mums feel more confident the second time. And, there are so many women to prove that point. This time it isn't the pressure to get married or the longing to be loved. Most single mums are mature enough to handle various situations, which is why you don't have to worry too much of dating again. Besides, you know exactly what you want in a partner and will make the effort to find someone truly compatible. However, make sure you sign up with a reliable single mums free dating site. Research shows that single mums who date again are happier and less frustrated than unmarried women. Sounds great, doesn't it.
Tags: best totally free dating sites, dating site, free dateing online, single mums free dating
Friday, July 1st, 2011
Many singles are apprehensive about free dateing sites. However, much of the fears are just because they are confused at the amount of debating that goes on about paid vs free dateing sites. Like everything else in life there is good and bad in both. However, with common sense and precautions you can date safely on a free dating site just as you would on a paid site. For the most part, paid dating sites cannot guarantee your safety in any way. The online world is a public domain and opportunists looking to make a fast buck. Follow the simple rules of online dating and you won't have any problem dealing with free dateing sites. Moreover, you will begin to enjoy the fruits of dating online much faster than a paid dating site.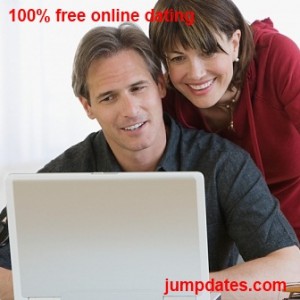 Free dateing sites like jumpdates have a huge membership base with singles from all over the globe signing up every day. They have been in business for a while and make their money while you get to enjoy their dating services free. This includes instant messaging, chat rooms, email, photo sharing, profile filtering, and much more. If you desire to sign up with more than one site then do your homework before you get down to membership issues. Dating sensibly is your prerogative and with a bit of effort you can enjoy your online dating pursuits without any hassles. Take your time, test the potential of free dating sites and then take a call. That's the best way to go about dating online.
Tags: 100 free dating sites, best free dating sites 2011, dating site, free dateing sites