Questions You Shouldn't Ask in Speed Dating
Speed dating is a formal matchmaking process taking less time to browse. One can opt for speed dating emails that deliver your probable dates in your email box. With complete profiles and photographs listed on the dating site, the requirements are matched with those of the other listed patrons. What matches your requirement is what is sent to your mailbox for you to decide whether you want to date him or her.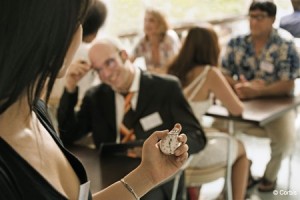 Here is a list of questions you should not ask in speed dating-
1. Don't ask questions with imaginary situations like 'What will you do if you were stranded on an island?' This question reveals nothing about the personality of the person unless you are deep psychic.
2. Never ask 'what is your favorite anything'. Nobody really has a favorite and nobody really cares.
3. Don't ask obvious details that are already listed in their profile like name, where you reside, what you do and what are your interest or hobbies are. It shows that you did not read the profile and are not serious about dating.
4. Don't ask questions that can be answered in a yes or a no. Let the person speak up so you know the conversational skills of the person.
Here is what Dr. Dato has to say on the topic of speed dating -
Ask only those questions that are relevant for you to understand the person's temperament. Don't ask baseless, irrelevant questions or information that is already listed about him/her. Be smart and ask questions that will reveal the person's nature and temperament in the shortest time possible. However, don't also be too quick to dismiss someone based on the responses. It's possible that the responses are rapidly fired and answers are equally of the same without much thought. Speed dating really is a way to break the ice and initiates the first impressions of a meeting and you decide whether you both mutually want to take it further.

Check out the speed dating events around the world this Dec 2012
Speed Dating Cellar Bar, London
Long Island, NY speed dating event
Dating Events in Dallas, Texas