Posts Tagged 'serious about dating'
Friday, December 7th, 2012
Speed dating is a formal matchmaking process taking less time to browse. One can opt for speed dating emails that deliver your probable dates in your email box. With complete profiles and photographs listed on the dating site, the requirements are matched with those of the other listed patrons. What matches your requirement is what is sent to your mailbox for you to decide whether you want to date him or her.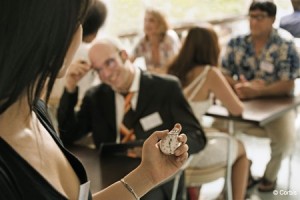 Here is a list of questions you should not ask in speed dating-
1. Don't ask questions with imaginary situations like 'What will you do if you were stranded on an island?' This question reveals nothing about the personality of the person unless you are deep psychic.
2. Never ask 'what is your favorite anything'. Nobody really has a favorite and nobody really cares.
3. Don't ask obvious details that are already listed in their profile like name, where you reside, what you do and what are your interest or hobbies are. It shows that you did not read the profile and are not serious about dating.
4. Don't ask questions that can be answered in a yes or a no. Let the person speak up so you know the conversational skills of the person.
Here is what Dr. Dato has to say on the topic of speed dating -
Ask only those questions that are relevant for you to understand the person's temperament. Don't ask baseless, irrelevant questions or information that is already listed about him/her. Be smart and ask questions that will reveal the person's nature and temperament in the shortest time possible. However, don't also be too quick to dismiss someone based on the responses. It's possible that the responses are rapidly fired and answers are equally of the same without much thought. Speed dating really is a way to break the ice and initiates the first impressions of a meeting and you decide whether you both mutually want to take it further.

Check out the speed dating events around the world this Dec 2012
Speed Dating Cellar Bar, London
Long Island, NY speed dating event
Dating Events in Dallas, Texas
Wednesday, June 8th, 2011
In free dating sites, you have a tremendous platform to find Mr. or Ms. Perfect. We all have our own secret concepts of the perfect mate, which is why free dating sites are an awesome help when it comes to finding the right partner. One thing about dating online is that you go about dating to create first impressions differently. What creates a first impression is not your physical attributes and dressing style. When it comes to online dating your profile, your demeanor in the chat room, and the way you put yourself across via email is what is important. So, when online dating to create first impressions the first thing is to create an honest and appealing profile. In addition, make sure you post recent photographs that portray you in good light. Avoid the old gimmick of putting up photographs a decade old. There will come a day when you meet and blow your cover.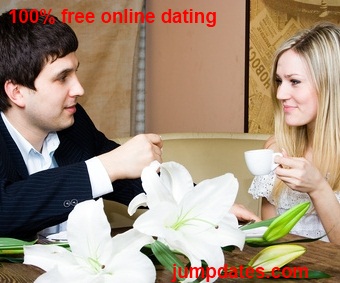 Spend time creating your profile before you sign up on a free dating site. It needs to highlight your appealing qualities without coming across as a brag. Be succinct and specific. Add a bit of humor. This is what makes many single men and women gel well. When dating to create first impressions be honest about yourself. Dishonesty will only make you cover up for your lies a million times over, which is a sure turn off for anyone serious about dating. There is a fine balance between selling yourself and being a braggart so make sure you tread the line carefully.
Tags: appealing profile, appealing qualities, Dating Online, dating to create first impressions, difference between online and offline dating, Mr. or Ms. Perfect, serious about dating, singles