Posts Tagged 'dateing'
Monday, April 2nd, 2012
For most of us, the word love is used fairly loosely and we often think its a word more associated with other people rather than us. We almost always portray love associated with characters we see in movies and at times we may refer to love to some real world couples that we happen to know. However, when love rears its head and glares at us, we associate the experience with everything else except but love. So why is love so enigmatic and yet we can confidently say that a couple is in love?
Love in my opinion is a very personal affair. One's interpretation of love could be considered as an anguish or a painful desire for something unattainable. For others it maybe a feeling of euphoria when you think of another person but not necessarily being in the company of that person. This begs the question… can we honestly say that love exists between two people when each of the person concerned are at an elevated feeling just by being with each other or thinking of each other. In other words, it 'takes two to tango'. Can someone wittingly 'evoke' love in another person? After all, in love or during dating each one of use is trying to impress the other. Could our ultimate goal for doing this is to indirectly heighten the pleasure of someone else and thus make them in turn love you?
Whatever it is, we know that love certainly exists. It is a force that paves the way for men and women to achieve great feats of power. The triumph of this power makes both men and women reach elevated states that are often beyond human comprehension. This is something we all want to achieve and in a way gives us a sense of direction and guidance to our lives. In essence, it gives us some purpose and meaning to our lives. In the realm of dating, if two people can bring about these feelings within each other, who is to say it is not love.
+++++++++++++++++++++++++++++++++++++++++++++++++++++++++++++++++=
For more from Jumpdates, follow us on Twitter @Jumpdates_com
Be a fan on Facebook to get latest dating trends - http://www.facebook.com/Jumpdates
Tags: anguish or a painful desire, dateing, dating, love, love is a personal affair, men and women to achieve great feats of power, personal affair, What does love mean to you or your dating partner – Do we really know?
Tuesday, July 19th, 2011
Gone are the days when people think of online dating as a pass time for social misfits and the romantically challenged. Online dating has become one of the most convenient and acceptable ways for people to meet. Thanks to the web and free dating sites you have a choice like never before. Of course, you would want to find the best totally free dating sites to hook up with the right type of partner for you. There are numerous websites that offer promise you the opportunity to find an ideal partner but the important thing is to look for a site that could work to your best interests. There are a number of free dating sites that may suit your style but you need to make the effort and try some out before you really get down to some serious online dating.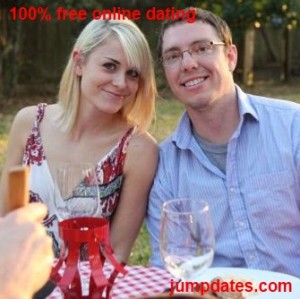 Among the best totally free dating sites you ought to try is jumpdates. An awesome number of single men and women are actively dating on the site not because it's free but because it is one of the most reliable sites that has been around for a while. You get to chat, email, instant message, post your views in the dating forum, share photos, and yes, there are plenty of dating tips too. The site is updated almost every minute so you don't have to worry about wasting your time. Just make sure that when you look for the best totally free dating sites you join one that seems to have the best potential to help you hook up with someone that is truly compatible.
Tags: best totally free dating sites, dateing, free date site, free dating personals
Thursday, July 14th, 2011
Before you think of dating someone from another race you need to learn more about their culture. When it comes to single African American women you need to learn about them before you go ahead and pursue an online friendship. There are many resources to learn about black dating ethics. Of course, the best place is online dating sites that offer a host of tips on dating and relationships. You could also ask your friends and colleagues for the rules of dating these beautiful women. Thanks to free dating sites we have the greatest opportunity to meet up with African American women. You can be sure you aren't going to find black dating ethics tough to understand. Like most other American women they do share the same views as many other women do.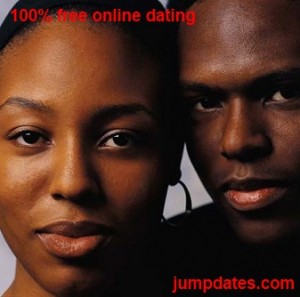 As long as you can learn to respect her culture there is nothing that can stop you from finding the girl of your dreams from any race, belief, or ethnic background. Thanks to dating sites the task of finding her is much easier. There are many niche sites where you will find plenty of advice on black dating ethics. For the most part, single black women always love to maintain close ties with their family and friends so you need to respect their ways. In today's world, we need to respect each individual for what they are and not judge them by religion or race. Black women are confident and undoubtedly attractive. So, just go ahead and enjoy your time dating online.
Tags: black dating ethics, dateing, free dating personals, totally free dating sites
Tuesday, July 5th, 2011
If you have mixed feelings about online dating then probably you need to learn to play the dating game right. A couple of bad experiences doesn't exactly mean the end of the world. One of the best approaches is to connect with as many singles as you can and then finally choose someone who seems to be most compatible. It is all about creating the right profile, posting the right photograph, and searching the right way. However, a lot of it is to do with your attitude and the way you learn to play the dating game. You will be amazed at how the smallest things can make your online dating experience much more worthwhile.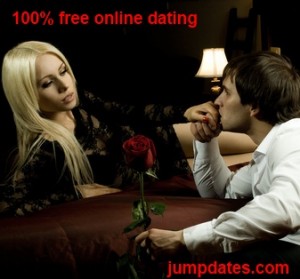 You need to be confident in order to play the dating game the way it should be. Of course, there are no hard and fast rules for dating but your confidence will be a great booster and also help you score points with a potential date. The key is to portray your confidence, not overconfidence. Both men and women love their partners to be confident. Confidence makes dating comfortable too. Don't pretend to be confident because there are many ways that people can spot something amiss. Besides, you will learn to love the concept of online dating much more. If you need advice on how to play the dating game more smartly then there are plenty of tips available on free dating sites. It pays to date the right way and all that you need to do is join the right dating site.
Tags: dateing, dating men, online dateing, play the dating game