Posts Tagged 'Dating Online'
Saturday, May 5th, 2012
I recently made some changes to the way I receive the Internet primarily because I became hooked to video streaming via Netflix. In addition to the basic needs of internet usage such as checking email, reading news, paying bills, chatting online and even dating online, there is another big growth area. The interest and fascination in this growing area is due to the convergence of the high speed internet, large screen TVs and a diversity of content available on the web.
No longer are we tied to a handful of TV stations that control the way we watch TV, what we watch, how we watch because our choices have just increased many folds. We can now hook up our TV directly to the internet backbone and have a multitude of HD channels streamed instantly. With a high speed internet connection, the channels are surprisingly decent quality and I can foresee many interesting developments in this area. Even the traditional channels are understanding the significance of this change and have offered live streaming such as CNN, BBC etc.
It's only a matter of time when singles like us will be joining the bandwagon and looking for online dates through this method. The trick with online dating is that it can become a bit routine and cumbersome to go and sit in front of your PC, open up the dating site and then login. This repetitive nature can lead to a loss of interest over time especially if nothing worthwhile materializes. However, with the advent of multi-streaming and many websites offering such service, online dating sites will take on a whole new meaning.
We could have a 'push' technology from online dating sites which will work more effectively when we are in a more relaxed mode. What this means is that the dating website can recognize when a request is made for the online services from your living room. This will trigger special code for the website to deliver very custom specific information direct to your TV screen. This may include recent online profiles which you can check from time to time. Essentially new 'apps' will be available for your smart TV in much the same way as we have apps for smart phones.
Expect in a few years to have more intelligence built into the devices, so when we are chatting with our date on the smartphone, we can follow this conversation to our TV and have all our history saved in one central location such as the cloud. Virtual dating applications will open up many possibilities to make online dating more interesting and engaging. The online singles today are more active than ever in utilizing the power of the devices connected to the internet. With this in mind, there will be a far greater reach for singles to explore diverse areas and to meet potentially like-minded singles all through online virtual dating.
Tags: Dating Online, high speed internet, multi-streaming for websites, online dating services, virtual dating, Virtual Dating is not that far away
Monday, June 13th, 2011
They say that insanity drives men to do crazy things. However, we need to get down to the cause of it. Many men say that women drive them to insanity. Why? There could be many reasons including their beauty. Men are vulnerable to a woman's cute smile, attractive body, and just about anything else can turn a man on. That is why there are so many men on free dating sites. So, does insanity drives men to dating sites. Your guess is as good as mine. However, it is the right place for a guy to connect with the most gorgeous women in his neighborhood or around the globe. You have an awesome choice when it comes to free dating sites.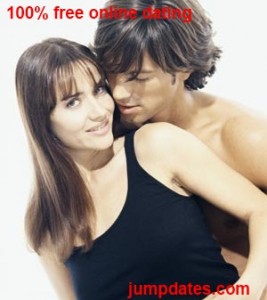 They say that Brazilian women can drive men temporarily insane. It may be true but it doesn't mean that the other women are left out. Of course, they are equally capable of driving men insane. Now, the term insane can have many connotations and many women will say that they can drive men wild. So, while insanity drives men to do different things one of the best things they can do is sign up with a free dating site if they truly want a woman to drive them insane. Enough of insanity, dating online is fun to say the least. And, think about the opportunity you have to find your soul mate or hook up for the evening in the hopes of finding true love one day.
Tags: Brazilian women, Dating Online, finding true love, free dateing online, Free Dating Sites, insanity drives men, men on free dating sites, single women