Posts Tagged 'winter date wines'
Saturday, December 8th, 2012
When the chill in the air rises, wines are the drink of the evening. It is stylish to drink wine and follow the trends that change according to the season. When on a date, it is exciting to spend time with him/her and make it more enjoyable when you both share common interests. Add more body to your dating life with top pick wines to drink on your winter date.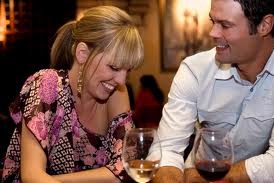 Chardonny- the full bodied and crisp wines from Chablis with characteristics taste of fine grapes. This wine goes well with all white foods such as poultry and vegetables.
Gewurztraminer- is best prepared from grapes from France and Italy. This wine has an aroma of lychee and roses and goes well with spicy Asian food.
Pinot Bianco- is a rich green apple aroma wine from Italy. Goes very well with cheese dishes.
Riesling- is an ideal white grape wine for winters which goes well with roast turkey and ham. It is extremely smooth and leaves you with a glow of happiness.
Sparkling Wines- go well with all foods, be it in pastries or cheese loaded with hors d'oeuvres.
Dessert Wines- are ultra sweet so makes for a wonderful meal-ender in winters. Go extremely well with rich cheese or salty desserts. Austrian dessert wines are the best in the world.
La Cala Vermentino 2007- is beautiful, crisp wine from Italy which makes a great combination with seafood especially oysters.
Zinfandel- is a full bodied Californian wine to be enjoyed on a winter night.
As the nights get lengthy and the days become shorter, enjoy this heart warming liquid with your date on those cold winter nights in front of a fire or a cozy sofa.
Check out few more wines you can enjoy on your winter date night
Tags: date ideas, dating tips, wine testing date, winter date wines