Posts Tagged 'celebrity dating'
Thursday, March 7th, 2013
Media has always been the best way to project a celebrity. Good or bad publicity keeps the celebrity in the news. This task is now a specialized task where all the celebrities have created a special job for a personal reporter and journalist. The pressure to be in news is so great that a person is appointed especially to handle the media and keep afloat news of the celebrity. This has given prominence and major media attention direct to the reporter himself.
The reporters constantly maintain a public profile of that celebrity which has led to them being identified with that celebrity and they themselves become celebrities in a way. Celebrities exhibit a glamorous lifestyle loaded with pomp and show. Being in such close proximity with the celebrity there are chances of either of them being swept of the feet or 'losing heart'.
According to social psychologist Zick Rubin, love is characterized by attachment, caring and intimacy. The star and the reporter share a lot of time together, probably much more time that they spend with their own families or friends and the three characters of love are bound to develop. Though each person can feel the chemistry working it is a matter of ethical conflict to ask each other out or to express the emotion which is basically a deviation from being professional.
As reporters, one is very unsure of how to ask the celebrity out. Add some wit to your conversation and body language plays a very important role in any relationship. You as a reporter can understand the stress and pressure the celebrity goes through and you are the trash can for him/her to offload the pressures. The celebrity does have affection for you which is basically an attachment. A slightly free day is the right time to ask him/her to go out with you. Put it in a humorous manner like asking him/her with a smile of course "how about me being the envy of people when they publically a well dressed me with you today evening?" or "how about making more news when we are spotted together at the restaurant?"
The media and entertainment industry has merged to grow hand in hand. Manufacturing of celebrity as a brand is the responsibility of the media reporter. The reporter is awed by the person whom he/she has made into a celebrity. Enjoying an evening out will work as an incentive to work harder to up the image of the celebrity. So reporters understand the psychology and feel free to ask the celebrity out when you feel like living out your fantasy.
Tags: celebrity dating, reporter dating
Wednesday, February 6th, 2013
In America the divorce rates amongst celebrities is found to be almost 70%. Most celebrities rush into a relationship thinking it love when it is actually lust. With name, fame, money and success being their companions, most of the celebrities do not take their relationship seriously.
• Selena Gomez the American actor and singer gained popularity with her role as Alex Russo in Wizards of Waverly Place. She is dating Justin Bieber, an 18 year old who is a Canadian singer, dancer, rapper and song writer. Selena says she does not take her personal life to seriously
Related - Free Virtual Dating For Lovebirds on the Go
Related - Top Celebrities Love Birds Who Rediscover their Love in 2012
• Noel Edmonds is a broadcaster who made his name as a DJ on BBC. He started dating Pauline after breaking up with Marjan Simmons and admits that his relationship with Pauline is not serious
• Fred Armisen with co star Abby Elliot is nothing serious he says. They started dating after Fred split with Elisabeth Moss
• Demi Moore & Ashton Kutcher desperately tried to hide the cracks in their marriage until they divorced. Ashton cheated on his wife with Brittney Jones and now is enjoying his time with Mila Kunis
• Katy Perry the 'wide awake' singer has been dating Robert Ackroyd the machine guitarist. She insists that her relationship with Robert is not serious
All these celebrities are seen dating but they claim that it is just friendship (with benefits) as they are close friends and nothing serious. It would be interesting to study the brains of these celebrities to find out how they are wired differently. Is it media attention or the need for a companion for a short while that compels them not to take the relationships seriously?
Tags: celebrity dating, celebrity life
Wednesday, January 23rd, 2013
Lance Edward Armstrong born under the charmer's Virgo Sun sign on 18th Sept 1971 was the proud record holder of seven consecutive wins at Tour De France from 1999 to 2005. A cancer survivor who was treated for testicular cancer that spread to his brain and lungs from October 1996 and was declared cancer-free in Feb 1997. In 2012 he was disqualified and stripped of all titles including an Olympic bronze for using performance enhancing drugs and banned for a lifetime from professional cycling. This year in Jan 2013 he admitted to doping on Oprah Winfrey show.
Lance's parents divorced when he was just two years old. His mother married Terry Armstrong who adopted Lance in 1974. In 1997 when he was battling cancer, Kristin met him at a press conference. After a year of courtship, Lance and Kristin married in Santa Barbara and settled in France so he could pursue his cycling career. Earlier Lance had frozen his sperms and Kristin gave birth to a son and twin girls. What appeared to be a perfect marriage ended in divorce in 2003.
Within two months Armstrong started dating American singer and songwriter Sheryl Crow in late 2003. Did he have no qualms about the break-up with his wife Kristin and his three kids? Or was this new relationship with Sheryl a rebound of his broken marriage? Lance revealed their relationship in January 2004 and announced their engagement in September 2005. Crow accompanied him during two of his tours. They broke up within in a year of announcing their engagement. Was Sheryl Crow aware of his doping addiction?
Related Article - What we can learn from the recent Lance Armstrong revelation
Tags: celebrity dating, love life
Thursday, December 6th, 2012
Every person dreams of a fairytale romantic life. Top celebrity successful romances of 2012 can be an interesting aspect for us to find out the secret of successful relationships despite the high pressure they face in their daily lives.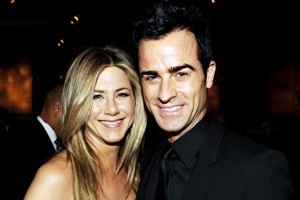 Jennifer Aniston and Justin Theroux spent a romantic summer vacation in Europe and announced their love affair in August.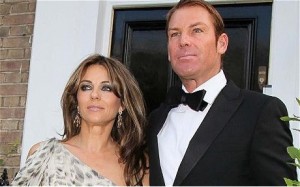 Elizabeth Hurley was surprised when Shane Warne proposed to her at the Alfred Dunhill Links Championship. The couple is happy together and is in no rush to exchange wedding vows.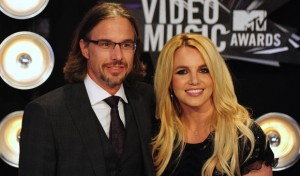 Jason Trawick proposed to Britney Spears after two years of dating. The couple is planning a Southern style country wedding.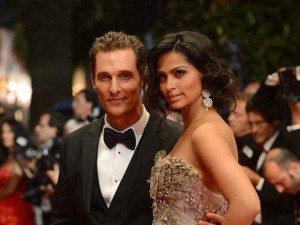 The American actor Matthew MacConaughy and Brazalian model Camila Alves has been a happy couple since 2007 and have not yet set a date for their wedding.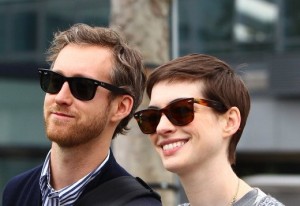 Anne Hathaway and Adam Shulman got engaged after three years of dating. Their fairytale continues with their planned wedding in New York.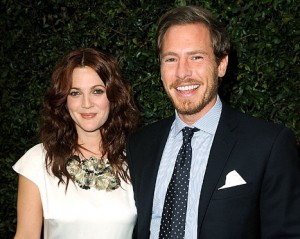 Drew Barry more and Will Kopelman tied the knot in California. The chemistry between them is amazing and the glow on their faces are clearly evident.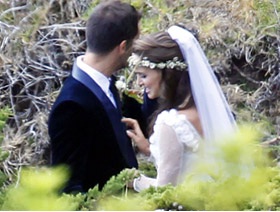 Natalie Portman and Benjamin Millepied married in the Jewish tradition under the twig chuppah. The celebrations took place on a cliff overlooking the waters with Natalie wearing wildflowers in her hair.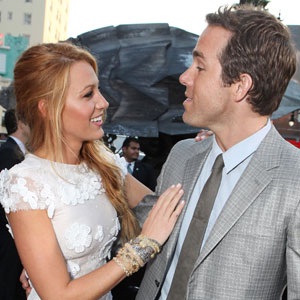 Ryan Reynolds and Blake Lively surprised most by tying the knot in Charleston, South Carolina after a year of dating.
Probably it's the cute and funny side that keep romantic relationships alive.
Tags: celebrity dating, Celebrity romance, top celebrity romance 2012
Wednesday, August 15th, 2012
Faced paced life and an ambitious nature of youngsters can put them in two minds when it comes to a long term commitment like marriage. In this competitive era where everyone wants to be on top of their professional career it makes them think less about their personal life as it gets very tough for them to create a balance between personal and professional life.

But, it is not impossible to be successful on both the professional and romantic front. There are plenty of couples where both individuals are successful in their field and even their married life sets a perfect examples for others. Couples like Brad Pitt-Angelina Jolie, David-Victoria Beckham, Barack-Michelle Obama and there are plenty of such high powered couples.
Here are TOP tips to be successful on both fronts –
Related Article - Angelina Jolie and Brad Pitt…Find Perfect Match in Their Life
1. Respect each others individuality and professional identity.
2. Both have to give equal importance to their personal and romantic life and at times giving more importance to their professional life.
3. They should not make their relationship issues public as others would try to take advantage of them through jealousy etc.
4. Communication is the key for every successful relationship and a healthy communication on all issues between them turn out to be a good exercise.
Related Article - After Living Together For Seven Years – Relationship "Just Started"
Some might say that singles should look for a life partner from their own profession as it helps them both and ultimately make their relationship stronger. However, love is blind and a majority of time you don't get your life partner from your profession.
Comment on this and tell us your views on how an ambitious couple can make their love life successful.
Tags: career ambitious couple, celebrity dating, dating couple, What's the Future for Career Driven Dating Couples