Posts Tagged 'Christmas'
Monday, December 3rd, 2012
Winter is the most romantic time of the year. The chill in the air and the warmth of affection is a great combination for any relationship to flourish. Gifting on Thanksgiving, Christmas or New Year is typical; go out of your way and gift something sexy to your girlfriend this winter. Five hot gifts you can buy for your girlfriend for winter 2012.
1. Gift your girlfriend this cardigan with the head band. Make the cold comfortable for her and see her blossom in this chilly cold weather. The front open cardigan will make her feel sexy and the headband and will keep her well protected on your snowy dates.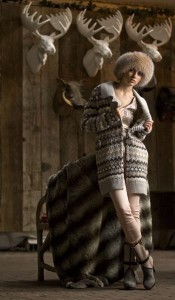 2. Which guy is not excited to find his cat purring? Sweater and a hat make an ideal gift to watch her purr with satisfaction. Besides keeping her warm, the excellent fit will enhance her curves for you to feel warm even without a jacket.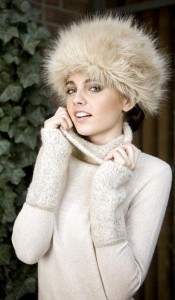 3. Leggings for her to feel chic. Looking sexy will make your girlfriend feel sexy too. Gift her leggings this winter and cherish the time you spend with her this winter.


4. Hot boots for the cold temperature are a delight for any woman. Gift your girlfriend fur lined boots this winter. They are fashionable to satisfy her style quotient and will keep her warm on those bone-chilling winter evenings too.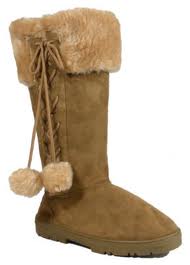 5. Winter Scarves and neck warmers are a great gift for your girlfriend this winter. Keeps her warm and makes her feel stylish with this fashion accessory. You will always be close to her heart literally!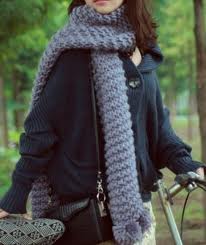 Comment on this article and tell what do you think about these hot gifts for your girlfriend this winter.
Tags: Christmas, dating, gifts, girlfriend, ideas, lover, winter 2012
Friday, November 23rd, 2012
After enjoying Thanksgiving with the family, it is not the time to feel lonely. Make Black Friday dating more fun and interesting. Officially Black Friday is considered to mark the beginning of the shopping season. Christmas being a few weeks away, shopping is a top priority. Add more spice to your life by combining shopping with dating.

With over indulgence in food it is always nice to take a break and go to the beach or get involved in some adventure activity with a companion. Black Friday gives that opportunity to eat, drink, shop, indulge in some activity and have some fun time. Find the person who believes in this and go on a date with him or her with members on this dating site.
Why shop alone when you can find a companion to make shopping more enjoyable. Being the last major holiday before Christmas, make it more fun and exciting with a person whose interests match yours. Go on a date with that person and add a new dimension to the way you shop.
Make Black Friday memorable by spending time in activities that you enjoy and they become more enjoyable when you have a date to share with. Make the most of this holiday by adding some adventure to your day. Drive around the region, enjoy the wine at the winery, shop at a different place and make this Black Friday a memorable and an unforgettable day.
Black Friday continues the holiday mood for one and all, so spending time with the right person gives you insight into the person's thinking and yours too. Dating on Black Friday can help you find not only a date but probably a life partner too as the mind is more relaxed and open. Enjoy Black Friday dating and make the day more special
Tags: black Friday, Christmas, dating, shopping