Posts Tagged 'girlfriend'
Saturday, February 16th, 2013
Acts of affection in public (PDA) view are acceptable by Western societies though it is still taboo in Oriental and Asian cultures. During the Victorian era, it was totally prohibited though few acts of public display of affection (PDA) are acceptable now.
It is a thrilling moment when you express your affection for your boyfriend impromptu. The emotion of love rushes and blinds you while your PDA excites your boyfriend and strengthens your relationship.
• Holding hands when walking together makes your guy feel good about himself. The warmth that is transmitted gives a glow to the face and the relationship as well
• A quick peck on the cheeks or lips when coming down the escalator will take him by surprise and keep him excited enough and craving for more
• Hug him on a winter day or a sunny day. It's always nice to give and receive a hug as it releases the feel good hormones in the brain. Keep your beltline away and your hands too above the belt-line
• Play with his hair especially near the nape of his neck and he will love it. Don't make it look vulgar as vulgarity is always disturbing to the people around
• Don't scream but whisper the magic words 'I Love You'. It is perfectly acceptable in public. It makes your boyfriend feel secure and wanted. Don't overdo to the extent of embarrassing him.
These simple and subtle PDA will make your boyfriend feel good about him and massage his ego too. This will surely lead to a better understanding and relationship between you both and make life more exciting when together.
Tags: boyfriend, girlfriend, public display of affection, single
Monday, December 3rd, 2012
Winter is the most romantic time of the year. The chill in the air and the warmth of affection is a great combination for any relationship to flourish. Gifting on Thanksgiving, Christmas or New Year is typical; go out of your way and gift something sexy to your girlfriend this winter. Five hot gifts you can buy for your girlfriend for winter 2012.
1. Gift your girlfriend this cardigan with the head band. Make the cold comfortable for her and see her blossom in this chilly cold weather. The front open cardigan will make her feel sexy and the headband and will keep her well protected on your snowy dates.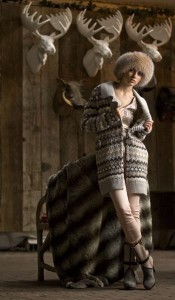 2. Which guy is not excited to find his cat purring? Sweater and a hat make an ideal gift to watch her purr with satisfaction. Besides keeping her warm, the excellent fit will enhance her curves for you to feel warm even without a jacket.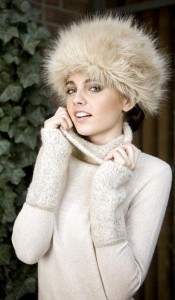 3. Leggings for her to feel chic. Looking sexy will make your girlfriend feel sexy too. Gift her leggings this winter and cherish the time you spend with her this winter.


4. Hot boots for the cold temperature are a delight for any woman. Gift your girlfriend fur lined boots this winter. They are fashionable to satisfy her style quotient and will keep her warm on those bone-chilling winter evenings too.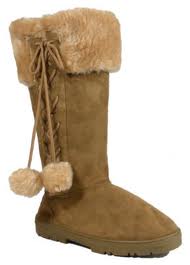 5. Winter Scarves and neck warmers are a great gift for your girlfriend this winter. Keeps her warm and makes her feel stylish with this fashion accessory. You will always be close to her heart literally!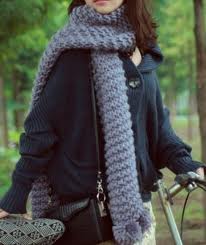 Comment on this article and tell what do you think about these hot gifts for your girlfriend this winter.
Tags: Christmas, dating, gifts, girlfriend, ideas, lover, winter 2012
Tuesday, May 29th, 2012
You would have read numerous articles on relationships that couples at any stage of their relationship should not hide from their partner in order to increase the trust bond between them. However, there are plenty of men who also feel that revealing too much of the truths at the initial stage of thee relationship would actually spoil their relationship going forward.

Here are the top 3 truths men should avoid initially –
1. Never tell your current girlfriend about your ex-girlfriend and the previous relationship details with her initially. However if she asks explicitly then you can answer it with short yes or no. Explaining the entire story is not recommended.
2. Some girls have issues that their boyfriends spend more time with their male friends rather than with her. This create a lot of problems for boys as they like hanging out with their friends just like girls do and you cannot change this lifestyle overnight. Make sure that men keep their two lives separate in the initial stage of the relationship.
3. Don't say "I Love You", certainly not very often. Girls like to hear "I love you" more often but, too much of "I love you" makes your girlfriend think that you are not saying it from the heart which could be a big setback.
Jumpdates does not encourage men hiding anything from their girlfriends but our intention is to provide relationship tips which makes for a better and stronger relationship in the long-term.
Tags: ex girlfriend, girlfriend, girls, I Love You, lifestyle, relationship, relationship tips, Top 3 truths Men should Avoid telling their Girlfriends