Posts Tagged 'ideas'
Monday, February 4th, 2013
Smell and emotional connection is not poetic or the perfume manufacturer theory but it is related to the limbic system or the emotional brain which triggers deep-seated emotional responses. Wearing the right perfume on the first date can etch your memory into the brain via the olfactory receptors.
The first date is very special. Influence the mood; make your dating romantic by wearing these top aromatic perfumes on your first date.
• The romantic fragrance of Euphoria (for men and women) will leave a lasting impression on your date
• Adidas creates sensuous fragrance that alters the mood to cool and happy
• Emanuel Ungaro produces perfumes especially for the first date
• Ebba is a brand bought out by Los Angeles Boutique which have a 'Miss collection'
• Avon has a variety of scents to create magic for the first date
• Cacharel is a part of L'Oreal. Choose from Nao Fleur or Amor Pour Homme
• Christine Celle introduced Calypso which has perfumes and eau de toilette for your first date
• YSL Paris has the most enticing fragrance which is sure to drive your date crazy unless he is asthmatic
• Christion Dior offers perfumes for both men and women and is the biggest name in the perfume industry. This French fashion house creates fabulous fragrances that will leave an aromatic effect on your date
Related - Every Hug Speaks Thousand Words in Your Relationship
• The sexy fragrance from the Spanish designer house, Robert Verino will leave a lingering impression on your date
A smell brings memories rushing back and is intricately associated with emotions. A lot of thinking and planning goes into deciding what outfit to wear. Give more emphasis on the perfume. Wear your perfume for a creating a lasting memory in your date's mind!
Related - Post Valentine Day - Singles Rush to Free Online Dating Sites
Tags: dating tips, ideas, valentines gift
Monday, December 3rd, 2012
Winter is the most romantic time of the year. The chill in the air and the warmth of affection is a great combination for any relationship to flourish. Gifting on Thanksgiving, Christmas or New Year is typical; go out of your way and gift something sexy to your girlfriend this winter. Five hot gifts you can buy for your girlfriend for winter 2012.
1. Gift your girlfriend this cardigan with the head band. Make the cold comfortable for her and see her blossom in this chilly cold weather. The front open cardigan will make her feel sexy and the headband and will keep her well protected on your snowy dates.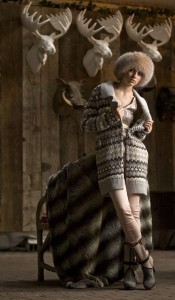 2. Which guy is not excited to find his cat purring? Sweater and a hat make an ideal gift to watch her purr with satisfaction. Besides keeping her warm, the excellent fit will enhance her curves for you to feel warm even without a jacket.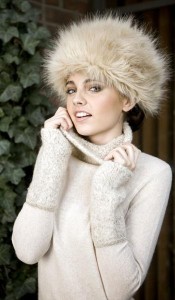 3. Leggings for her to feel chic. Looking sexy will make your girlfriend feel sexy too. Gift her leggings this winter and cherish the time you spend with her this winter.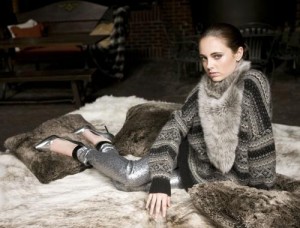 4. Hot boots for the cold temperature are a delight for any woman. Gift your girlfriend fur lined boots this winter. They are fashionable to satisfy her style quotient and will keep her warm on those bone-chilling winter evenings too.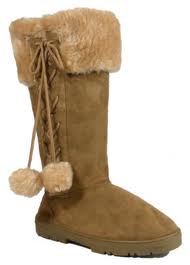 5. Winter Scarves and neck warmers are a great gift for your girlfriend this winter. Keeps her warm and makes her feel stylish with this fashion accessory. You will always be close to her heart literally!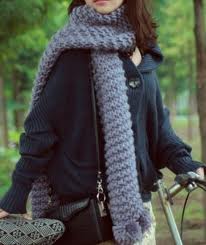 Comment on this article and tell what do you think about these hot gifts for your girlfriend this winter.
Tags: Christmas, dating, gifts, girlfriend, ideas, lover, winter 2012