Posts Tagged 'ISO certified dating'
Saturday, January 5th, 2013
QMS (quality management system) is needed for quality management whether you are into business or you are dating. QMS assures excellent results and achieving the goals as almost predicted.
Female's ideal male is 'James Bond'. He has positive body language, well dressed, well built, suave and totally appealing to the female psychology. Every woman wants to date this kind of an alpha male. Men on the other hand love to flirt, go dating and spend quality time with beautiful and intelligent women but run away from commitment.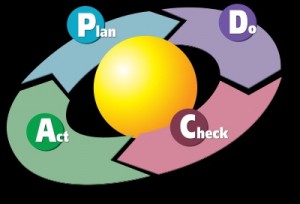 Dating has become an intricate process which requires a quality management system (QMS) in place for excellence in performance. PDCA is the management method that should be applied in a relationship for continuous improvement.
Plan-Do-Check-Act are the mantra for success in dating. The alpha male is aware that women get weak in the knees simply in his presence. Flirting and dating gives him a high and he is aware of his dislike for commitment. Follow PDCA!
Plan- decides the objective (dating her) and the expected results. Make a plan or process to achieve these results.
Do-collect the data required (her likes and interests) and implement that plan so as to achieve the goal (of dating her).
Check- compares the actual results against the expected results. Whether she was floored enough by you as per your expectation or way below when you went on a date.
Act- if she is truly interested you and you feel she is the soul mate you are searching for, adjust your actions. Analyze the cause of the variance in the planned and actual results. Alter your plan and improve it with finer detailing.
Follow this ISO certified dating technique for men and let her swoon over you.
Tags: alpha male, commitment, ISO certified dating, relationship, single women