Posts Tagged 'dating life'
Monday, March 18th, 2013
Finding a date has become simple with free online dating websites. All one has to do is register (usually) for free and start browsing to find the date whose interests match yours. Technology is playing a very major role in the dating life of people across the world. Technology has shrunk the distances between the dating hearts and added a new dimension to life.
Online chats, emails and instant messengers on cell phones have made communication much quicker and easier. The text message prevents relationships as one gets time to think, type and re-read before sending the message. This technological conversation reduces the risk of instant reaction as it gives people time to think, analyze and finally put the emotions or thoughts into words.
No need to go to singles bar looking for a person to spend the evening or weekend with. It has become so simple with the hand held devices that give one the options to access either the social networking sites or the online dating sites with just a few finger tip touches on the gadget. With Google's image search, one can find the person from the images and begin dating which adds spice to life.
Another exciting invention is the 3D camera. Wearing cyan glasses one can view the pictures in 3D. This innovation benefits those people who enjoy looking at photographs and reliving the moments in the third dimension. This can be a wonderful companion with your dating partner when you go for outdoor activities together.
Long distance relationship just underwent and improvement with 'Kissinger' or the kiss messenger from Lovotics which lets users send virtual interactive kisses to your sweetheart over the internet. Pucker up as long distance romance need not die!
Dating app for mobile phones is another way to add life to dating. Now cell phones and tablets have become the most common place to meet someone either regularly or for the first time. Social media networking sites like Face Book allow the accept friend to delve into the privacy of the other person and allows the person to be updated with all the conversation he/she has with friends. This gives an insight about the person as well as 'birds of a feather flock together'.
Audio/Video options are provided by Apple's face time, Skype, Tango and Viber to list a few which has given a new dimension to communication. One can easily hold a video chat almost for free. No matter where on earth you are, if you have internet connectivity then you make a video call to see the other person as well as speak to him/her.
Technology has made and continues to change not only in entertainment and networking but in dating life too.
Cool way to add spark to your dating
FinePix Real 3D W3 Digital Camera
Tags: dating life, relationships, technology
Monday, February 18th, 2013
Flowers and relationships need to be nurtured to bloom. Dating is the beginning of a beautiful long term relationship. Dating is one moment that is looked forward to every time by each person. With online dating websites, each one can find a date for an evening or a life time from the comforts of the home or office. With a busy schedule for the day or week each person is caught in a very routine way of life. Avoid these sexy six dating spoilers thereby adding more meaning to your dating life.
Related Article : 5 ways how a waiter can spoil your date
1. Ambition: workaholics are obsessed with their career. Their focus is only on career which does not permit them to enjoy or have fun when with a date. If you cannot pay attention to your date, it is sure to break your relationship up. Each person is wired for affection and connection. If you cannot connect as you are preoccupied with your work then your dating life has gone for a nose dive
2. Time: to develop and sustain a relationship, one has to devote time. Long working hours and stress causes fatigue which shows. If you are spending time with your date looking so tired and disinterested, nobody wants to waste time with a boring date
3. Emotional Dependency: don't be emotional on your date till the relationship develops into a matured long term affair
4. Possessive: don't get too possessive about your date as you will end up hurting him/her rather than making him/her happy. Each needs their own space and time even when dating
5. Communication: with connectivity at our fingertips we all are addicted to instant messaging (IM) or texting. You choose to meet that person online rather than in person. Communication is restricted to typing only whereas verbal communication has a magical effect on a relationship
6. Ego: keep ego out of a relationship unless you want to end that relationship. Each person has own view point or opinion and neither is wrong in their own way. Handle the situation rationally and don't let your ego drive your decisions
Saturday, January 26th, 2013
A famous Chinese proverb went like this 'a journey of a thousand miles begins with a single step'. So it is in whatever endeavors. The real task we all have in our hands is to unravel the complexity and hence the big baggage that we ultimately end up with as we steer through life. Nature has taught us to enjoy the minutest pleasures such as a daffodil that sways to the gentle breeze. The steadfast mountains that fill the horizon with a picturesque blockade of blue. The sweet scent of jasmine tea as you hold it close to your mouth.
We need to unwind and unravel the pylons of ropes that reign upon us. These come in the guise of fear, lack of confidence, not trusting, laziness, boredom, lack of empathy and many others. Our first aim is to grapple with our own selves and understand our own strengths and shortcomings before we embark on the journey of life of our own making. The journey of life is how we see it, how we face it, how we make of it and always starts from the one single seed 'me'.
Be honest with yourself and face squarely the biggest obstacle to your own success which is you. Slowly but surely remove the facade (the ego) that has held you back. Bit by bit. Make small but not big changes as each day unfolds and closes and know that you alone hold the key to a successful life.
Tags: dating life, relationship, single
Saturday, January 5th, 2013
Bugs lead to serious software or relationship vulnerabilities. The success of any program depends on the codes used which have to be free of bugs. Whether you are a web programmer or planning to go on a date, same cautious approach has to be implemented for error-free scripting and execution.
The top five bugs in web programmers dating code are:
Improper initialization
Know him/her before you go on a date so you do not make irreversible blunders. The first impression is the last impression whether you are a guy or a gal. Begin the relationship on the right footing to make it more enjoyable and fulfilling.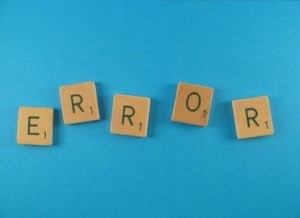 Memory Leak
Pay attention to what he/she says. Make a note of the little details which you can use to impress him/her later. Memory leak can be a sore point in a budding relationship.
Improper input validation
Validate the inputs when you are in a happy and even stressful mood. Don't jump to conclusions by believing all that the other person says.
Error while transmitting sensitive information
Be understanding and sensitive towards what he/she believes in. Do not laugh at the beliefs which may be the path he/she follows.
External control of critical data and file paths
Friends will express their opinion about your date. Don't be judgmental and don't write him/her off if your heart melts for him/her.
Each of these bugs can lead to serious relationship vulnerability if not fixed. Avoid these common coding errors and make dating most fun and enjoyable.
Tags: dating code, dating life, web programmer
Thursday, January 3rd, 2013
If not, it's the right time to make your New Years resolution for a successful dating life in 2013. You are still searching for your compatible date and spend time before you say the person is perfect for you. You feel it's not going to be easy just like last year but, here are New Years resolutions that you should do to make it happen.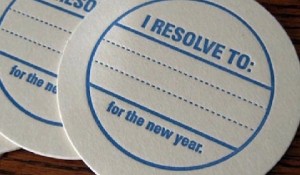 1. Stay in Hunt with Smile – How often you are trying to find a date and soon give up thinking it's not happening. Love can not be premeditated otherwise it cannot be love, you can find your date when you are least expecting it. So stay focused and carry a smile on your face. Smiles can surely double your chances.
2. Balanced social life - Are you an online social media freak, like to hook up on Facebook, hanging out with all the time there and not even your neighbors will know about you. This could be the major loophole in your social life and that is why you need to make time go out grab some fresh air and meet more singles in your real life. Joining a local group or activity group would help a great deal.
3. Be clear in your mind – Study shows that most of the time people do not listen to their own intuition and would rather follow what others say. You know what makes you feel good, so don't just follow anything that comes in your way, be choosy in selecting the right date for you. At times too many failures can hit your psyche and lower your moral.
4. Don't be Prejudice – Every relationship takes time to grow and you should give yourself and your dating partner enough time before you judge or guess the future of your relationship. At times doing it at an early stage of dating could turn complicated and hamper the relationship.
5. Planning, drafting and implementing own dating rules – You decide your own rules and don't think of much of what society will think about it then you have a perfect home run. However, those who still don't take into their own hands, will have to work hard at it. You need to be proactive and create some deadlines similar to a business plan in your head and set realistic goals for your dating life.
6. Get with yourself – As they say to get loved you need to love yourself. Create a bond with yourself, talk to yourself when you feel low. Take care of your self, the most significant relationship you share is with yourself and that's how you see the world and your partner will see the same.
7. You can believe in astrology, numerology or Feng Shui – It's not bad to believe in astrology, in fact this is considered as the ancient science in eastern part of the world. Check your compatibility with your dating partner using numerology or Feng Shui.