Posts Tagged 'singles dating'
Saturday, January 19th, 2013
California has always been a progressive state of the USA and as an independent state, it can stand against other world nations when it comes to GDP and growth. It has one of the most famous innovative centers in the world, Silicon Valley. The model of Silicon Valley has been replicated throughout the world and is home to many famous names such as Google, Apple and Facebook to name a few. One can also expect great things when it comes to anything internet related, after all, many of the best innovations have started in this hub. What about the state of online dating and where will it go?
Read full article
Tags: singles dating
Monday, January 7th, 2013
I came upon a single friend recently and he said to me that a recent change in his work has got him away from his desk job and into a new role where he is going out to meetings. He also said that he was really surprised by the number of people he was meeting and was enjoying the many people that he met through these meeting. In addition he said with a smirk on his face, that he also came across many single women. Meeting new people had struck a new chord with him and he genuinely seemed to enjoy his new role and as a result he also felt that his chances of finding that elusive partner had increased significantly.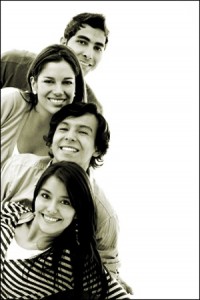 It occurred to me that many people have various jobs that entails much or little contact with other people. If you did a statistical calculation of which kind of folks get many dates, I bet it would be the group who invite more new people into their lives through their jobs, hobbies etc. It then occurred to me that going out to events simply to find dates is in fact the wrong thing to do. The best possible way to get dates is to get yourself in front of new people whenever the opportunity arises. I took my friends information to heart and realized he was absolutely right.
There is a popular website called meetup.com that has groups on every kind of interest that you can think of. As I was interested in entrepreneurship and technology, a simple search in my local area where I lived churned out 30 or so meetings happening in the next week. I then joined and rsvp to some of these upcoming meetings. After having attended a few of these meetings, I was pleasantly surprised by the number of single people I had met in the events. I am pretty certain that just by attending these events or any events that hosts people, you will very likely find people who are also single. Remember this is very different to having an agenda of going out to find a single partner. These events are much more natural and approaching people is far easier than in single events where there is an agenda on the plate.
My advice to single folks out there…do not go to single events designed to hookup singles but go to events that interests you. In this way you are much more likely to approach other folks without an agenda and you are far more likely to come across many singles that will be to your own liking.
Tags: group dating, meetup, singles dating
Friday, January 4th, 2013
You have been waiting when you turn 18 and join online dating sites, heard a lot about success of online dating as how one out of every five marriages are happening on dating sites. Yes you are not ready for commitment but ready for dating with a smile.
Hope you have not read the recent article on Forbes.com where they asked is dating a good investment? We read it and found that it was not for singles who believe in love but was for hard core stock investors. As an enthusiast new to online dating you would certainly need help and expert advice to choose the right dating site for you.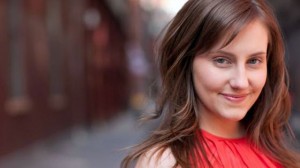 Jumpdates has been a rich source of the entire major and not so major sites, check the few top dating sites review. Don't get puzzled by the unwritten rules of the online dating. It starts with creating a comprehensive online dating profile.
Here are Top 3 things you should know before joining any dating site.
1. You should check out the user of that website by browsing a few profiles before signing up. This will give you the info. about singles you are going to meet there.
2. Young generation love Smartphone apps, checkout the site that you are joining has free mobile dating app for your Smartphone that will keep you updated about your date even on the go.
3. Somewhere you read about the risks of joining online dating sites, it's better to find out from the experts and avoid them when you are online.
Comment of this article in case Jumpdates missed something and we will update you as soon as we can.
Tags: commitment, free mobile dating app, jumpdates, singles dating
Thursday, January 3rd, 2013
If not, it's the right time to make your New Years resolution for a successful dating life in 2013. You are still searching for your compatible date and spend time before you say the person is perfect for you. You feel it's not going to be easy just like last year but, here are New Years resolutions that you should do to make it happen.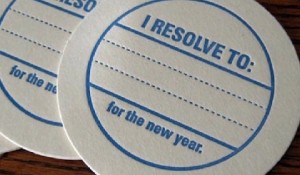 1. Stay in Hunt with Smile – How often you are trying to find a date and soon give up thinking it's not happening. Love can not be premeditated otherwise it cannot be love, you can find your date when you are least expecting it. So stay focused and carry a smile on your face. Smiles can surely double your chances.
2. Balanced social life - Are you an online social media freak, like to hook up on Facebook, hanging out with all the time there and not even your neighbors will know about you. This could be the major loophole in your social life and that is why you need to make time go out grab some fresh air and meet more singles in your real life. Joining a local group or activity group would help a great deal.
3. Be clear in your mind – Study shows that most of the time people do not listen to their own intuition and would rather follow what others say. You know what makes you feel good, so don't just follow anything that comes in your way, be choosy in selecting the right date for you. At times too many failures can hit your psyche and lower your moral.
4. Don't be Prejudice – Every relationship takes time to grow and you should give yourself and your dating partner enough time before you judge or guess the future of your relationship. At times doing it at an early stage of dating could turn complicated and hamper the relationship.
5. Planning, drafting and implementing own dating rules – You decide your own rules and don't think of much of what society will think about it then you have a perfect home run. However, those who still don't take into their own hands, will have to work hard at it. You need to be proactive and create some deadlines similar to a business plan in your head and set realistic goals for your dating life.
6. Get with yourself – As they say to get loved you need to love yourself. Create a bond with yourself, talk to yourself when you feel low. Take care of your self, the most significant relationship you share is with yourself and that's how you see the world and your partner will see the same.
7. You can believe in astrology, numerology or Feng Shui – It's not bad to believe in astrology, in fact this is considered as the ancient science in eastern part of the world. Check your compatibility with your dating partner using numerology or Feng Shui.