Posts Tagged 'online dating'
Thursday, January 17th, 2013
Ever since the online dating sites came in to existence there has been much hype for singles resorting to dating sites. There is a distinct section of our society that think that is a last option and few also think that singles who are regular visitors to online dating website fulfill their lust and desires with multiple choices of partners that are easily available. According to those views it's like a game of darts where you throw at plenty of singles and then eventually at least one will hit the bull's eye.
Online Dating websites are a secure world for the singles that are looking for companionship. Loneliness leads to depression and possibly a nervous breakdown. The online dating sites come to the rescue for most people who are searching for companionship for various relationships. Some look for friendship, some for emailing or long-term relationships or even marriages.
With registered users from all over the world and a simple registration process, online dating web sites are the most convenient options to find the person to build a relationship. With busy work schedules, one really does not have the time to go to singles bars and look for a date or soul mate. Online dating websites make it possible to keep loneliness at bay as one can find a date/mate from the comfort of your own home or office. For most people online dating websites assist one to find long lasting relationships and true love.
Well the fact is it depends on individuals and how they view online dating. It's childish to say that online dating is actually hampering the feeling of so called love. People used to cheat when there were no online dating sites so blindly blaming dating sites as the cause of many relationship issues is all hearsay.
Tags: dating over, love, online dating, relationship
Thursday, January 10th, 2013
All creations that are appealing to the eyes are attractive to the mind. Brain cells work in a very intricate fashion and each person's definition of attractiveness varies. Physical attraction is the beginning of a relationship which may transcend the psychological boundaries. There was this one guy who found Angelina Jolie physically repulsive. Each brain is wired differently so what is attractive for one maybe repulsive to another.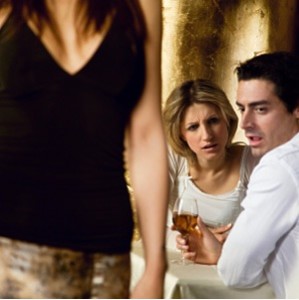 Be it a male or a female brain, physical attraction is a natural phenomenon. Looking at him/her, the brain wiring gets fired up and upon scanning the brain does show activity. When one is physically attracted to him/her, the brain releases chemicals that trigger the 'feel good factor' in the brain. This gives a high and one longs for that company just because the person feels good when in the company of that attractive person.
When dating online, the photograph is screened by the eyes and brains and then one decides to go a step further to chat and decide on dating. One has to surf the entire community and filter to find the right person. Deciding by looking at the photograph may not give a true picture of the person and if blinded by the attractiveness, one may end up with a wrong person. Be extra alert when the science of physical attraction rules over your basic logic.
Friday, January 4th, 2013
2013 will be an excellent year for online daters for several reasons. Firstly, the choices available to online daters will be more than 2012 fueled by the demand for services catering to smartphones and tablets. To be in this crowd, make sure you invest in a good smartphone and fortunately this cost is coming down each day. You will be able to get a smartphone for around $50 which is affordable for most pockets. As for tablets, these too are coming down at an alarming rate and an 8" Android tablet can be had for under $70. This means that you are equipped with the right tools to track down your ideal partner.
With these essential tools in your hands, make sure to visit the app store. If you are lucky to sport the iPhone then you need not look any further than the apple store. Start of with free apps for singles rather than the paid version. Some of the large online dating companies offer free apps to do a search for mates such as match and eharmony. If you have the Android phone, then you also have a wide choice. Start off with Google play store to do a search for free dating apps. One that you may like is the Jumpdates app which gives you the ability to search in your local area.
Make sure that apps you have downloaded and installed for the smartphone are also installed on your tablet. Some of these apps will have alerts that you can set up and in the same way that you get an alert for text messages, you will also get a similar beep of anyone contacting you. This is really powerful and makes dating on the go exciting and fun.
There is so much potential from searching using your mobile phone and tablet. 2013 will have more players offering services through the mobile service and you should not miss out on this. It will get you more dates than ever before but it's important that you take some actions. Keep your ears peeled as we post more information on this and other great tips to get your dating for 2013 to a flying start!
Tags: eharmony, free Dating app, online dating
Tuesday, January 1st, 2013
Now that 2013 is upon us, many of us are making New Years resolutions and looking on optimistically ahead. Finance is an important factor for many people and they will be eager to get the most from their money. This will be critical to many online businesses where their survival depends on the revenue and traffic from its users. Just because you have a mighty online presence won't guarantee you continued success into the future. Look at the turbulent times of Zynga where it started with a formidable position in the online gaming world and is now holding on to it's dear life.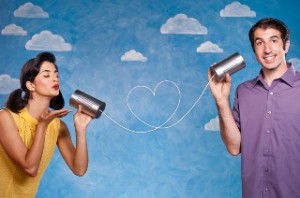 Many of the online dating sites have adopted the incremental changes and improvements from year to year and this seemed to have worked. However, the popularity of smartphones has introduced a slow shifting traffic of internet users to these devices. This trend will continue to increase into 2013 and we may see a big spike in internet traffic for those smaller devices. Online dating sites will need to pay more attention to this traffic and tailor their websites to this audience. Apps will be important but optimized mobile-friendly sites will be critical for these users to have a good experience where they are likely to come back the second time. This means an even 'smaller attention span' where online dating sites engages the user to achieve a few specific goals such as a sign-up.
The continued popularity of the tablet will require online sites to optimize for these devices too. The use of fingers as opposed to the mouse implies more 'sweeping' actions for navigating around the site as opposed to clicks. No doubt we will see a bunch of companies who will be offering tools to the webmaster to support this kind of functionality on their site.
Payment gateway is an important and essential tool necessary for many of the online dating sites. Many online purchases are shifting towards the newer mobile devices and webmasters need to be aware of this and support seamless payment systems for their users. Many companies are jumping towards one-click payment systems but the companies that will really shine in 2013 are the ones who already have a huge base of users such as Paypal. Google Wallet is expected to introduce many new features to make online payments a breeze but they need to convince users to use their system.
Along with a winning user-interface of the online dating site that will support all these multiple devices and easy to use payment option they will also need to improve the infrastructure of their back-end systems. New features and ease of use can also introduce increased complexity to the infrastructure of the systems supporting it. The solution of cloud can ease some of this overhead of management and maintenance but can bring its unique sets of problems. For example, the recent outage of the Netflix streaming services in Christmas of 2012 provided by the Amazon Cloud Services.
Important and critical decisions need to made for owners of online dating sites in 2013. The changing dynamic world of the internet devices along with users shifting behavior on how they interact with online services and websites will be key points to be considered.
Tags: dating trends on 2013, mobile dating site, online dating