Posts Tagged 'Free dating'
Wednesday, March 14th, 2012
Google alert is a good way to get the latest news on the web for your chosen topic of interest. Online singles can certainly choose free dating alerts on Google to keep them up to date with the online dating scene. Google being the king or as the giant as some would like to call it, has the word crunching power for this type of information.

However, recently Google alerts on free dating has gown down when it comes to quality. For example, how about a website giving info about why to join adult dating site or a Yahoo answer making the headline of Google alerts where a teenager asks "What online dating sites are there for people under 15 in Singapore?" Google alert on
free dating
reached a very low today on 14th Match 2012 Google alert make news of a forum thread on known dating site (Datehookup) where members posted that datehookup is the best free dating destination.
Related Article - How Location Affects Single's Google Search for Totally Free Dating Sites
Oh, come on! We all respect Google for its accuracy and they must have some criteria or algorithm to pick the content before making them as a part of a free dating alert. I may be ruthless with Google as there is every possibility that there is no quality content being created in the dating community. Not sure what is the story behind this but the fact remains that Google should reevaluate and rethink their Alert algorithm before sending out free dating alerts.
Tags: datehookup, Free dating, free dating google alert, Free Dating Google Alert Sending Scrap News or Lack of Quality Content, Google Alert
Sunday, March 11th, 2012
Do you wait for free online dating sites to send you the best matches and then you go about contacting them for a date? There is nothing wrong in doing this, but this shows that you are not so keen in finding your dating partner and would rather have a robotic match that only matches you by age, location and a few other interests.

Top dating sites like eHarmony, Match.com and a few others charge online singles for their dating profile as they work on a complex matching system, however leading free online dating sites like PlentyOfFish (pof), Datehookup,
Jumpdates
and others give online singles the power to choose their dating partner according to their own individual needs.
This is not to discourage you from joining any paid dating sites, but robotic matches has its limitation and you should be aware of this. It will only perform for you what it was programmed to do based on a few rules of matching criteria found in the profiles. Just to give you an example, there may be a profile that you come across that doesn't fit the normal criteria that you have stated in your profile, in which case the matching robot would have missed that profile altogether. This is why it is very important for you to do some of the searching yourself and decide what criteria work best for you.
Free online dating sites provides you with these kind of choices and their searching features help you to set the kind of match you are looking and give you the flexibility and scope to widen your search for pinpointing that ideal partner you are looking for.
Tags: Free dating, Free Online Dating Sites, jumpdates, pof, robot matchmaking, Still Using Robots to Find Dates...Is it the Only Way?
Thursday, July 21st, 2011
Singles dating cruises are the ideal way to connect with men and women and enjoy a vacation at the same time. Most often, you could end up with a dating partner who may turn out to be your life long mate. Most dating cruises are specifically geared towards groups of single men and women that seek to make new friends and possibly a love connection so if this is what you desire then go ahead and sign up for one. There are many dating sites that offer these packages that include a host of onboard events including speed dating, games, on-shore tours, and much more. Most importantly, you get the opportunity to look for that someone special. The best thing is that some offer a pre-event gathering where you get to know who will be on board as well.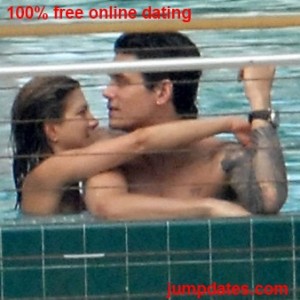 Several dating cruises cater to various age groups from singles in their 30s to baby boomers and seniors. The good thing is you have a choice just like you do when dating online. Most dating cruises aim to have an equal number of single men and women which makes it great for both sexes. Of course, the best thing is you get to relax and unwind on a holiday while you search for a partner. Timing is crucial so reserve your berth early. Some cruises are booked well over six months to a year in advance. A cozy cabin can be yours at a great discount if you are an early bird.
Tags: 100% free online dating, dating cruises, Free dating, free dating sights
Monday, July 11th, 2011
There are only a few reasons why dating can be painful and one of them is rejection. When you date online you may be faced with the situation where you need to reject someone or the other person rejects you. It is so easy to get carried away when dating online that you often create the perfect picture in your mind of the other person. However, there is no way you can determine if someone is actually what you are looking for until your meet. Rejecting someone is why dating can be painful but you need to learn to cope with it. You may not like to hurt someone's feelings but this is something you can't help. The best thing to do is be forthcoming and explain why you feel the other person is not a Mr. or Ms. Right for you.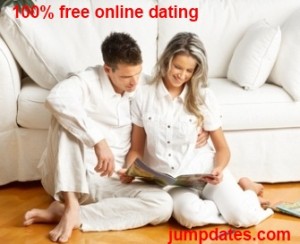 One reason why dating can be painful is when the chemistry just isn't there. They may be everything you find interesting. Could be looks, intelligence, humor, but if there is no chemistry then things can't just work out. One of the good things is that online dating makes it less painful when there is rejection to deal with. If you haven't met as yet then it takes a load off your shoulder. Don't ever kid yourself that you can change for another person. You need to be yourself. That's what dating and relationships are all about. If the chemistry doesn't exist nothing can change things around magically. Rather than ponder over why dating can be painful, go ahead and enjoy your online dating pursuits.
Tags: Free dating, free dating sights, singles chat room, why dating can be painful